Invictus Games ticket sales

International swimming champion Ian Thorpe has called on Australians to buy a ticket and be in the stands to support our wounded warriors at Invictus Games Sydney 2018.
CAPTION: Ian Thorpe at the official launch of ticket sales, on the road cycling course for Invictus Games 2018, at Mrs Macquarie's Chair on the Sydney Harbour foreshore. He was joined by two members of the 2017 Australian Invictus Games Team – Corporal Sonya Newman and Jeff Wright, plus Chief Delivery Officer of Invictus Games Sydney 2018 Michael Hartung, and NSW Minister for Veterans Affairs David Elliott. Invictus Games official photo
Tickets start from just $20 from invictusgames2018.org – which is also a great place to start planning your visit to the games.
Athletics, indoor rowing, sitting volleyball, swimming, wheelchair basketball and wheelchair rugby tickets are already on sale, with tickets for archery, powerlifting wheelchair tennis, sitting volleyball, wheelchair basketball and wheelchair rugby coming soon.
The opening weekend of competition will feature three free events for spectators with the Jaguar Land Rover Driving Challenge on Saturday 20 October, plus road cycling and sailing on Sunday 21 October.

Closing Ceremony pre-sale begins 5 July 
Member of the #IG2018 family (i.e. anyone who has subscribe to receive newsletters from the Invictus Games 2018 web site), will be first in line to purchase Closing Ceremony tickets when pre-sale starts on Thursday 5 July at 9am AEST – with a special, required pre-sale password to gain access to ticket purchases sent to subscribers that day.
Remaining tickets will be on general sale to the public from Thursday 12 July at 9am AEST.
Opening Ceremony tickets
The Opening Ceremony on Saturday 20 October will take place on the forecourt of the Sydney Opera House.
It should be an unforgettable experience, especially for competitors as they are welcomed to Sydney.
Space on the forecourt is extremely limited, and will largely be reserved for wounded warriors and their accompanying family and friends from the 18 competing nations.
The ABC will broadcast the Opening Ceremony live on ABC 1 across Australia and coverage will be available internationally through live streaming.
Very limited numbers of tickets for the Opening Ceremony will not go on general sale until organisers have finalised numbers for competitors and their accompanying family and friends
THE GAMES
The Invictus Games will showcase the healing power of sport as 500 competitors from 18 nations contest 11 sports across eight days of fierce competition from 20 to 27 October.
Ian Thorpe said it was hard to put into words how much having the community cheering for you – especially on your home turf – can push you to achieve your best in competition.
"But it's not all about crossing the finish line first – these games challenge perceptions and change lives, and the best way people can get involved and show their support is to be there," he said.
"The Invictus Games were an opportunity for Australia to celebrate the unconquerable spirit of our wounded, injured and ill former and currently serving defence personnel and to recognise the families and friends who support them."
Invictus Games highlight the power of sport to inspire recovery, support rehabilitation and generate a wider understanding of those who serve their country.
They also celebrate the crucial role played by family and friends in the recovery process.
Corporal Sonya Newman, an Australian Army soldier of the 1st Combat Services Support Battalion in Darwin, had her right leg amputated above the knee after contracting a staph infection.
Corporal Newman was selected to compete in swimming, wheelchair basketball and indoor rowing at Invictus Games Toronto 2017 and said it had allowed her to overcome many challenges following injury.
"It has been difficult – especially with two young kids – but this whole journey as part of the Invictus Games has helped me so much," she said.
"It was so important having Invictus Games Toronto 2017 as a goal.
"It provided me with the motivation I needed.
"I started swimming again, learnt to walk – and my entire outlook has since changed.
"I now see what I can achieve in life and not what I can't."
Corporal Newman said the Invictus Games 2018 experience would be made even more memorable for those competing if the stands were full of supporters.
"Being involved in last year's Invictus Games truly brought to life the healing power of sport – not only for me, but for every single person competing.
"As Australians, we all share a love of sport, and I encourage people in the community to get involved and show their support by buying a ticket to come and cheer on our team at this year's Sydney Games."
NSW Minister for Veterans' Affairs David Elliott said New South Wales knew how to put on a show and the Invictus Games would truly be a highlight of 2018.
"The government is proud to welcome these games during the Centenary of Anzac as we commemorate our service men and women," Minister Elliott said.
"The spirit of the Anzac lives on in these sporting heroes."
Invictus Games 2018 will be staged across greater Sydney, including at Sydney Olympic Park and on and around Sydney Harbour.
Download the Invictus Games Sydney 2018 Ticket Guide
.
.
.
.
.

.

---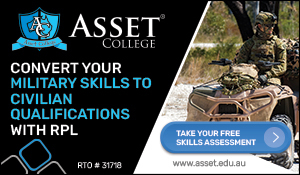 ...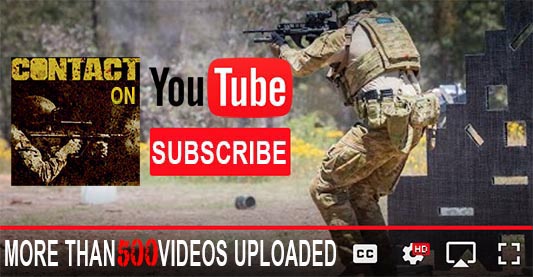 ---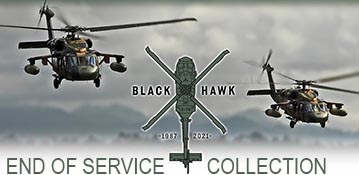 ...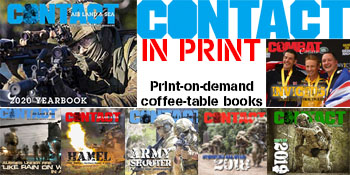 ---
.
.
7495 Total Views
2 Views Today