Type 26 wins $35-billion Oz frigate tender

Australia has chosen BAE Systems' Hunter-class frigate as the winning contender in Project SEA 5000 Phase 1 – 'Future Frigate'.
SEA 5000 Phase 1 (Future Frigate) will introduce into service the next generation of naval surface combatants – at an estimated cost of more than $35 billion for acquisition.
SEA 5000 Phase 1 will replace Australia's existing fleet of eight Anzac-class frigates with a new fleet of nine anti-submarine-warfare frigates.
The first batch of three will be named HMA Ships Flinders (II) (SA region named for explorer Captain Matthew Flinders – first circumnavigation of Australia and identified it as a continent); Hunter (NSW region named for Vice-Admiral John Hunter – first fleet Captain and 2nd Governor of NSW); and Tasman (state and sea named for explorer Abel Tasman – first known European explorer to reach Tasmania, New Zealand and Fiji).
Hunter-class will conduct a variety of missions, and have sufficient range and endurance to operate effectively throughout our region.

They will be equipped with a range of offensive and self-protection systems and incorporate the Australian-developed CEA Phased-Array Radar.
In today's announcement, BAE Systems has been named as preferred tenderer with ASC Shipbuilding actually doing the bulk of the build, at the Osborne Naval Shipyard, South Australia.
This $35 billion program will create an estimated 4000 Australian jobs around the country.
The first Hunter-class will enter Royal Australian Navy service in about 10 years from now, all going to schedule – replacing the Anzac-class frigates that have been in service since the mid 1990s.

Naval Shipbuilding Sovereignty
The Future Frigate program is one of Australia's most significant investments in military capability – at around $35billion for acquisition – with sustainment and upgrade costs to follow.
Prime Minister Malcolm Turnbull said this program provides a unique opportunity to not just strengthen, but guarantee Australia's naval shipbuilding sovereignty.
"The next generation of frigates will be built by ASC Shipbuilding at the Osborne Naval Shipyard. ASC Shipbuilding, currently wholly owned by the Commonwealth, will become a subsidiary of BAE Systems during the build," he said.
"[Selling our only government-owned shipbuilding company to a foreign company] ensures BAE Systems is fully responsible and accountable for the delivery of the frigates and ensures the work will be carried out by Australian workers and create Australian jobs.
"The Commonwealth of Australia will retain a sovereign share in ASC Shipbuilding while BAE manages the program.
"At the end of the program the Commonwealth will resume complete ownership of ASC Shipbuilding, thereby ensuring the retention in Australia of intellectual property, a highly skilled workforce and the associated equipment.
"By the conclusion of the frigate build, ASC Shipbuilding will be a strategic national asset capable of independently designing, developing and leading the construction of complex, large naval warships.
"This does not affect the Offshore Patrol Vessels, Air Warfare Destroyers, or the sustainment of the Collins Class submarines and will not preclude ASC Group from pursuing future shipbuilding opportunities."
Hunter-class capability
Prime Minister Turnbull said that following a rigorous and comprehensive Competitive Evaluation Process, the Government had assessed BAE's Global Combat Ship – Australia as the capability best suited for our nation.
"Hunter-class will provide the Australian Defence Force with the highest levels of lethality and deterrence our major surface combatants need in periods of global uncertainty.
"Hunter-class will have the capability to conduct a variety of missions independently, or as part of a task group, with sufficient range and endurance to operate effectively throughout the region.
"The frigates will also have the flexibility to support non-warfare roles such as humanitarian assistance and disaster relief" – [he just had to say it, didn't he!]
"Incorporating the leading-edge Australian-developed CEA Phased-Array Radar and the US Navy's Aegis combat management system, with an Australian interface developed by Saab Australia, the Hunter-class will be one of the most capable warships in the world."
Australian Industry Content
"The Turnbull Government's commitment to maximise Australian Industry Content in our military capability is delivering for Australian workers and Australian businesses," Mr Turnbull said.
"BAE expects the Australian industry content for the Hunter-class build will be 65-70 per cent, which will create and secure thousands of jobs for decades.
"BAE has prequalified over 500 Australian businesses from every state and territory to be in the Hunter-class supply chain.
"The Turnbull Government would like to thank BAE Systems, Fincantieri and Navantia for their participation in the extensive and thorough process of selecting Australia's new Hunter class."
.
.
.
.
.

.
.

.

---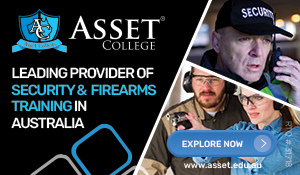 ...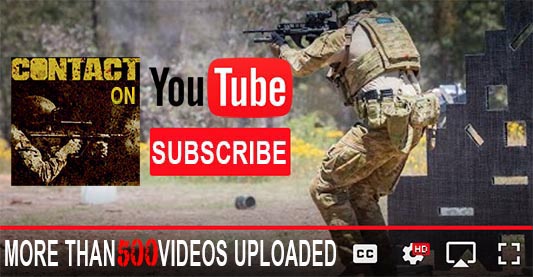 ---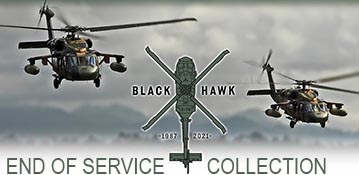 ...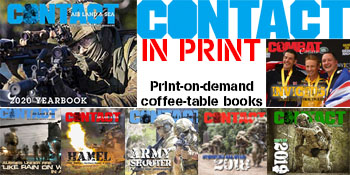 ---
.
.
23312 Total Views
4 Views Today