Change of command at 602 Sqn AAFC

At their first parade for this year, the cadets and staff of No 602 Squadron, AAFC welcomed their new Commanding Officer – Flying Officer (AAFC) Paul Lemar.
CAPTION: Flying Officer (AAFC) Paul Lemar, incoming Commanding Officer of No 602 Squadron, AAFC.
Flying Officer (AAFC) Lemar comes to the squadron with a wealth of experience. His working life covered many years at the Reserve Bank of Australia, the Commonwealth Rehabilitation Service and the National Disability Agency.
FLGOFF (AAFC) Lemar is married with two children, one of who has also served in the AAFC. He has been heavily involved with sport and the RSL, and has been made a Life Member of a football club, a cricket club, a local horse show and the Returned & Services League (Affiliate).
Paul Lemar joined the AAFC in 2011 as a Civilian instructor just three 3 months after his son had joined. He said, "I thought it was to help out in the kitchen! Then suddenly I was accepted into uniform…".

Following Selection Board interviews at RAAF Base Laverton, Paul was made an Officer of Cadets in 2014.
His command experience includes a term as Commanding Officer of No 622 Squadron at Murray Bridge throughout 2016-17. Most recently, he was Course Commander for the Senior NCO Promotion Course held at RAAF Base Edinburgh this January.
FLGOFF (AAFC) Lemar said, "I am indeed honoured to have been appointed on January 1 the Commanding Officer of 602 Squadron AAFC. I am fully aware of the great reputation and proud history this cadet squadron has both within our wing and throughout the organisation".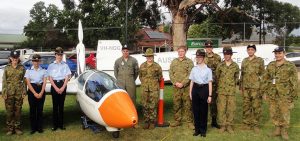 The 6 Wing Public Affairs Officer Flying Officer (AAFC) Paul Rosenzweig said, "From its humble beginnings in 1949 as No 2 Flight of the South Australian Squadron, Air Training Corps, No 602 Squadron has continued training Air Force Cadets at Woodside Army Barracks in the Adelaide Hills".
"Today, 602 Squadron continues to provide learning, leadership and development opportunities for the youth of the Hills regions".
Flying Officer (AAFC) Lemar said, "We offer challenging and fun activities in a military environment centred on aviation (in conjunction with the RAAF) but also including fieldcraft and survival camps (bivouacs), navigation, drill and ceremonial, plus much more".
He also said, "Our aim is to develop our Cadets to better equip them for life by fostering initiative, leadership and discipline. This is our goal".
No 602 Squadron parades at Woodside Army Barracks at 226 Nairne Road, Inverbrackie on Friday nights during school terms, between 6.30 and 10 pm.
There now exists an opportunity for new members aged from 12 and 9 months, and under 16, to join the squadron. There will be an information night on Friday 2 March at 7.30 pm.
Potential future cadets, and adults interested in joining as staff, should email: co.602sqn@aafc.org.au
.
.
.
.

.
.

.

---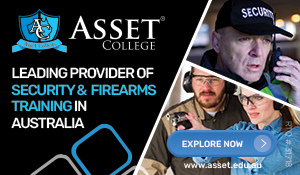 ...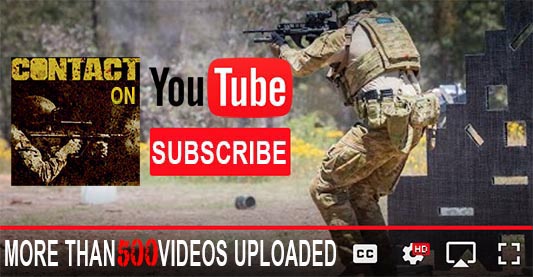 ---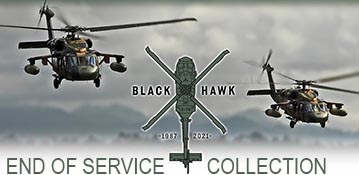 ...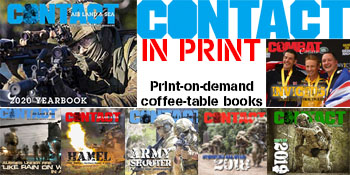 ---
.
.
7633 Total Views
2 Views Today