609 Squadron Cadets – "Persistence"

At last year's AAFC 75th Anniversary Ball held in Adelaide by No 6 Wing, then Pilot Officer (AAFC) Paul Rosenzweig said that a commitment to youth development was "about making repeated incremental contributions which collectively help to shape the development of a young adult".
CAPTION: LCDT Oakly Andary and LCDT Aditya Suvarna of 609 Squadron with a DG-1000S glider during a gliding camp at Balaklava, SA run by No 600 Aviation Training Squadron. Photo supplied by No 609 Squadron AAFC.
He might have been quoting the motto chosen by the cadets of No 609 Squadron: Gutta Cavat Lapidem [together with the rest of the expression, non vi sed saepe cadendo] – 'a drop of water can shape a stone, not by force but by falling often'. At 609 Squadron in Adelaide's southern suburbs, they have adopted this expression as "Persistence will accomplish anything".
Leading Cadet Oakly Andary demonstrates that persistence: he has completed Aviation theory subjects through the AAFC home-training curriculum (Basic and Proficiency levels), has qualified for the Individual Proficiency Badge, and is currently undertaking the Bronze level within the Duke of Edinburgh's International Awards.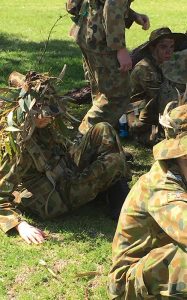 Leading Cadet Andary is also the recipient of a 2017 AAFC Flying Scholarship, and recently attended a gliding camp run by No 600 Aviation Training Squadron.

He wrote in 609 Squadron's Term 4 Newsletter: "Throughout this activity, we were taken on many training flights where we were given full control of a modern glider provided by the Royal Australian Air Force".
The newsletter notes that Cadet Flight Sergeant Aaron Taliangis played a key role in the planning for the squadron's September fieldcraft bivouac, Exercise 'Laika'.
This activity allowed cadets to practice in a field setting many of the skills they had learnt during their Friday night training.
Some persistence was required to overcome minor hurdles, but the team achieved the intended training outcomes.
Cadet Corporal Kane Forrest also submitted a report on the 2017 Lions Club Flag Ceremony held on 13 October, commemorating 100 years of Lions Club International.
He wrote, "Cadets marched flags from different nations to the stage where a Lions Club member placed the flags across the back of the stage in commemoration of the club's international outreach over 100 years. This event gave all the cadets a sense of accomplishment and helps to strengthen our squadron's relationship with the wider community".
No 609 Squadron originally existed as No 9 Flight of the South Australian Squadron of the Air Training Corps. It occupied various sites around the Adelaide metropolitan and near country areas before moving to Warradale Barracks on Oaklands Road in the early 1990s.
Cadet Corporal Forrest concluded with a paragraph that might sum up everything the Air Force Cadets get to do: "I urge all cadets to nominate for a community activity; volunteering is a rewarding experience that shows selflessness and develops lifelong skills".
.
.
.
.

.
.

.

---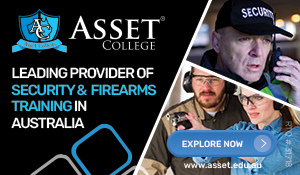 ...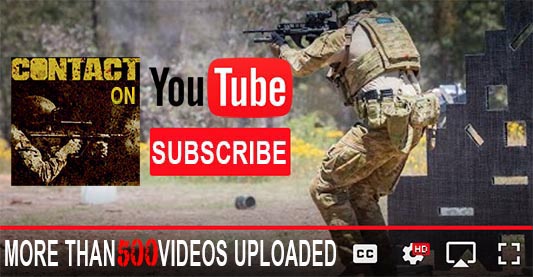 ---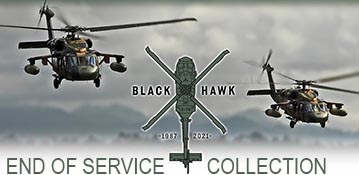 ...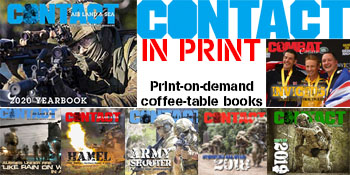 ---
.
.
8057 Total Views
4 Views Today