Shrine of Remembrance Medal
Nominate someone you know
The Shrine Medal is awarded annually to an individual or group worthy of recognition for their outstanding contribution to the advancement of community knowledge and understanding of the service and sacrifice of Victorians in war and peacekeeping.  Now in its tenth year, the 2017 recipient will join a list of remarkable people that have dedicated years of service in education, commemoration and veterans' affairs within the Victorian community. The 2017 medal presentation will be held at the Shrine, following the Remembrance Day commemorative service on Saturday 11 November. For more information about the award and to access a nomination form, visit shrine.org.au/remembrancemedal or click below.
Talks and Events

Friends of the Shrine can attend public programs for free. General admission is $5 per person. Bookings essential.

In their Time of Need

Thursday 14 September, 6pm
Shrine Auditorium

Since the response to the influenza epidemic that ravaged the Pacific in 1918–19, the Australian military has provided overseas emergency relief after natural disasters. Join Australian War Memorial historian Steven Bullard as he explores a century of Australia's efforts to help our neighbours.

Echoes of Conflict

Tuesday 19 September, midday
Shrine Auditorium

Music has provided an evocative soundtrack to all major conflicts in the form of patriotic, emotional or protest songs to bugle calls and hymns in commemorative services. Join Vietnam veteran and classical composer Lachlan Wilson as he explores the history of music in conflict and his own orchestral work, 'Echoes of Conflict'.
Image: DeBoise Design

Turning Disaster into Triumph

Tuesday 26 September, midday
Shrine Auditorium

The battle of Polygon Wood has often been depicted as a relatively straightforward victory: the Australian infantry advanced behind an irresistible barrage that resembled a Gippsland bushfire, and there were inevitable casualties but no major hiccups. Dr Ross McMullin will explain why he thinks this interpretation is fundamentally flawed.
Battle for Australia

Wednesday, 6 September, 11am
Wreath Laying on the Forecourt

This service honours the courage, sacrifice and service of Australians and their Allies who repulsed Japanese attacks on Australia during the Second World War. These include battles on the Kokoda Trail, Milne Bay, the Coral Sea, and other fiercely fought actions regarding the defence of Australia in 1942 and 1943.

Battle of Bita Paka (Rabaul 1914)

Monday 11 September, 11am
Wreath Laying in the Sanctuary

The Australian Naval and Military Expeditionary Force was formed in August 1914 to destroy German wireless stations in the Pacific, which were communicating with the German East Asian Cruiser Squadron. On 11 September 1914 the ANMEF captured the wireless station at Bita Paka after an engagement with German reservists and Melanesian police, making it the first Australian action of the First World War.

Shrine Monthly Remembrance Service

Sunday 17 September, 1.30pm
Wreath Laying in the Sanctuary

This service is in memory of the Victorian servicemen and women who have served in all wars, in ships or units of the Royal Australian Navy, the Australian Army, or the Royal Australian Air Force. We remember the service of men and women who served in units from World War I and World War II who once would have attended their annual Pilgrimage in this month, but are no longer able to.

The Royal Air Force Association (Battle of Britain)

Sunday 17 September, 2.30pm
Wreath Laying in the Sanctuary

This service commemorates the Battle of Britain and the Commonwealth contribution to an Allied victory. Between July and October 1940 as a prelude to a German seaborne invasion of Britain, the German air force mounted daily attacks on British airfields, radar stations and cities; competing for air superiority and mass civilian damage.
Exhibitions

Entry to exhibitions is by donation. All proceeds support the Shrine Education Program.

The 'Blood Tub': Australians at Bullecourt 1917

15 October 2016 – 1 October 2017
East Gallery, Galleries of Remembrance

In early 1917 Australian soldiers fought two battles at Bullecourt in France. So ferocious were they that Australian soldiers renamed the town 'The Blood Tub.' The first action fought on 11 April was a complete disaster, the second (3–17 May) a hollow victory at best.

Soldiers XI

1 April 2017 – 1 April 2018
West Gallery, Galleries of Remembrance

Explore the conflicts in Timor, Iraq and Afghanistan from the unique
perspective of cricket. Sergeant H has played cricket on eleven
deployments with the Australian Army: to maintain team resilience, to
build rapport with locals and to de-stress after combat. Cricket once
even brought together allies and enemy. Visitors will discover eleven
bats each telling a story about war in the twenty-first century.

Nerves and Steel: The Navy in the Pacific

22 July 2017 – 29 July 2018
South Gallery, Galleries of Remembrance

A historical exploration of the naval battles in the Pacific during the Second World War. Discover the struggles and glory of the Allied forces against Japan's powerful navy and the role that the Royal Australian Navy played from December 1941 to September 1945 in securing the ultimate Allied Victory.
Remembrance Poppy

This 1/2 oz silver bullion with brilliant red poppy illumination makes the perfect addition to your Centenary collection. The commemoration 'Lest We Forget 1915-2015' is engraved surrounding the vibrant image. An authenticity certificate and gold foiled cherry-coloured wood case is supplied, with your poppy bullion glowing from pride of place nestled among the burgundy felt.
Image courtesy of SBA Group.

Army Cufflinks

A hint of gold to pop from the cuffs of your shirt will draw plenty of attention, especially when they are gold-plated Rising Sun cufflinks! Use them as a talking point about your service, that of your family, or your passion for military history as you make your way about your day. Smart, sleek and symbolic, the Rising Sun is an iconic element and a great way to dress up an outfit.
Image courtesy of the Military Shop

Sherrin Football

These genuine leather limited edition Sherrin footballs are Australian made and feature the Shrine of Remembrance emblem and 'Centenary of ANZAC 1915–2015' printed in gold lettering. Grab yours today and get into the footy spirit for that 'one day in September' as part of the 2017 AFL finals season.
.

.
.

.

---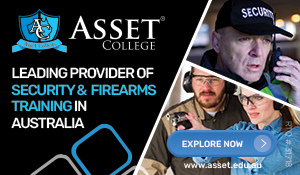 ...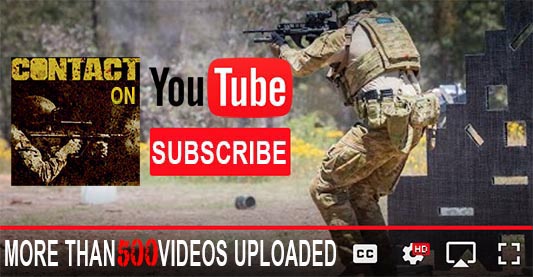 ---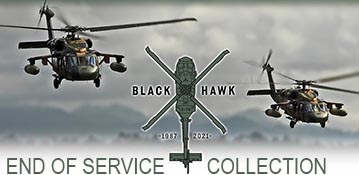 ...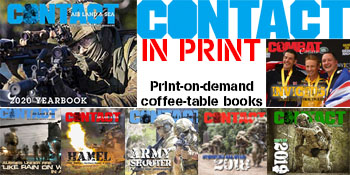 ---
.
.
4731 Total Views
2 Views Today