Training Session #3 – Service Dogs: Part 2

Information relating to Service Dogs can be long and complex. Today in Part 2 I want to talk about how Service Dogs differ to a dog running around in your neighbour's backyard, tasks Service Dogs can perform in their daily duties and what qualities make a good Service Dog.
View all Melanie Scott's dog-training blogs here.
.
Service vs Therapy vs Companion Dogs:
The terms Service Dog, Therapy Dog and Emotional Support Dog are often used interchangeably. However, there are significant differences.

The term Emotional Support Dog is not commonly used here in Australia but usually refers to a Therapy Dog.
Therapy Dogs are obedient, toilet trained, friendly dogs, used in volunteer programs to boost morale in nursing homes and hospitals.
They provide comfort and emotional benefits to the patients.
However, they do not have full public-access rights, meaning these dogs cannot enter shopping centres or restaurants.
Service Dogs (Assistance Dogs) are trained to provide assistance to an individual suffering a particular disability.
They have very high levels of obedience, are toilet trained, provide at least three specific skills to alleviate the person's disability and can accompany their handler into any public area.
While Service Dogs provide companionship to their handler, they aren't Companion Dogs.
Companion Dogs is more of a collective term for domestic dogs, while Service Dogs have been obedience trained to a very high level equipped with specialist skills thereby allowing them access to public areas off limits to other canines.
Service Dogs provide significantly more than mere companionship.
There are many different types of Service Dogs – Seeing Eye/Vision Dogs, Service Dogs for people with physical disabilities, PTSD Dogs, Diabetes Dogs, Seizure Alert Dogs, Autism Dogs, Hearing Dogs etc.
Their roles vary, but they all perform specific tasks, tasks that are life-changing and life-saving for their handlers.
Post-Traumatic Stress Service Dogs have been widely used overseas for many decades, particularly within the military veteran community.
As PTSD Service Dogs become more common in Australia, I'd like to cover some basic information.
Within Australia, each State and Territory has their own legislation, but Federal law provides the Disability Discrimination Act (DDA) 1992.
The legislation is quite lengthy, but in essence, you cannot be denied access to a public place or facility with your Service Dog if that Service Dog is trained to alleviate your disability.
Unfortunately, many establishments are unaware of their legal obligations regarding access rights.
To avoid potentially uncomfortable situations at restaurants and so on, I usually phone ahead to confirm I will be bringing my Service Dog.
If you encounter difficulties regarding your access rights you can lodge a complaint with the Human Rights Commission who will follow up.
PTSD Specific Tasks:
Service Dogs can be trained to provide several specialised skills specific to alleviating PTSD symptoms.
I have listed a few examples of the tasks these dogs can be trained to perform.
A good Service Dog, such as Paddington, will ignore distractions and focus on his task.

The dog can wake you by licking your face when you are having a nightmare and turn the light on for you, if that helps provide a sense of safety.

Pawing your leg is an interrupting technique used to divert your attention back to the dog during a flashback, bringing your attention back to the present moment.
Licking your hand during an anxiety attack releases oxytocin (the feel-good chemical in your brain) and brings your focus to the dog.
During crying episodes the dog can nudge you and lick your face.
PTSD memory loss? Service Dogs can locate lost car keys and remind you to take medication.
If standing in line at the supermarket (or even venturing inside one) causes you anxiety, a Service Dog can provide you with additional personal space by sitting behind you when you reach up on shelves or are waiting in a queue.
Can only Labradors be Service Dogs?
Any dog breed can be trained as a Service Dog, provided the breed is not banned by law.
Be mindful that State laws may vary in their classification of restricted breeds.
Temperament is far more important than breed in determining a dog's suitability for Service work.
Nervous, easily startled dogs, aggressive dogs and those with existing medical conditions and so on are unsuitable.
Healthy, easy going, friendly dogs with a willingness to learn are more suitable to begin training.
Many dogs start their training as pups, however, dogs up to four years of age can begin training, though age limitations may apply depending on where you are training your Service Dog.
In many organisations, the cut-off age to begin Service work is often four years of age as it can take two years to complete training.
The retirement age of Service Dogs is approximately 10 years of age due to the physically demanding nature of their work and due to the higher costs of caring for them as they age.
Problems associated with ageing such as arthritis, poor vision, loss of hearing, heart problems, minor incontinence, mean the Service Dog will be required to retire from duty.
Next time I will discuss the costs associated with training Service Dogs, how to decide if a Service Dog is right for you and tips on how to find a great Service Dog trainer.
.
.
,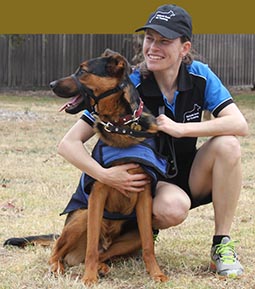 Melanie Scott is a former police officer with PTSD.  She is a qualified dog trainer who is passionate about dogs and helping first responders. Melanie Scott K9 Training (MSK9T) offers a variety of services including group dog-obedience classes, puppy classes, private in-home consults, as well as therapy and service-dog training. You can contact Melanie on 0448 395 797 or visit her web site.
.
.
.
.
.
.
.

.

---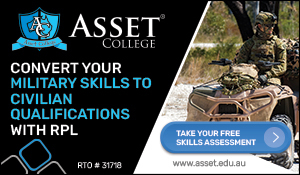 ...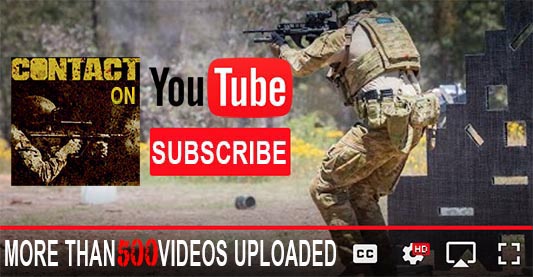 ---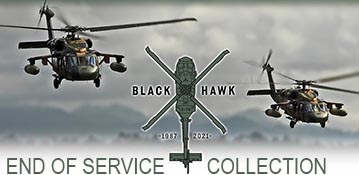 ...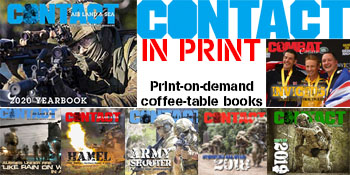 ---
.
.
8265 Total Views
2 Views Today