Aussies install massive data centre in Middle East base
Share the post "Aussies install massive data centre in Middle East base"

By Corporal Sebastian Beurich
The latest piece of equipment for the Middle East region (MER) Communications and Information System (CIS) Upgrade Program has arrived at Australia's main operating base in the Middle East.
CAPTION: An interior view of the Containerised Data Centre at Australia's main operating base in the Middle East region. Photos by Corporal Sebastian Beurich.
Construction of the Containerised Data Centre's (CDC) marks another key milestone in Force Installation Team 31's (FIT 31) progress refitting Australia's CIS systems in the MER.
The CDC is a state-of-the-art deployable, modular data storage and processing facility, designed by Datapod, an Australian company specialising in CIS facilities built for harsh environments.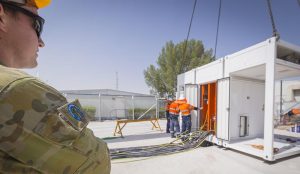 FIT 31 Team Leader Captain Ryan Pitt said the CDC formed one of the key pillars of the project at Camp Baird, Australia's main operating base in the region.
"CDC is a modular data centre which enables infrastructure support as a precursor to the delivery of the Enhanced Deployable Local Area Network (EDLAN)," he said.
"It's all part of the MER CIS Upgrade Program*, which will deliver a bespoke network throughout the MER.
"It's like a tree with its roots spreading out."
Despite being modular, the site for CDC installation has been subject to extensive preparatory work carried out by the JTF633 Engineer Support Element (ESE) alongside FIT 31.
"This can only be done with the support from a number of enabling agencies, and will see the JTF633 personnel across the MER utilising a brand new infrastructure, which runs out of this high-speed data centre," Captain Pitt said.
The network design and development has been coordinated by the MER CIS Upgrade Program Management Office (PMO), in conjunction with Thales, CASG's Joint Command, Control, Communications, Computers and Intelligence Systems Project Office (JC4ISPO) and a number of other agencies.
"The PMO has worked hand-in-hand with personnel from the Defence Communications Master Station Australia and the greater CIOG organisation for strategic support to the Wide and Base Area Network," Captain Pitt said.
"To procure all of the EDLAN equipment, they also worked extensively with JC4ISPO and Thales.
"Throughout the whole program we have been liaising with the Headquarters Joint Operations Command (HQJOC) Signals Branch and the Head of ICT Operations (HICTO) to ensure everything is on track."
Building a custom-designed facility which can be transported by either air or sea offers its own advantages over a traditional fixed data centre, but presents its own challenges as well.
The data centre is able to be moved by tactical aircraft, like a C-17 Globemaster, so everything in the containers needed to be reinforced to prevent movement during flight.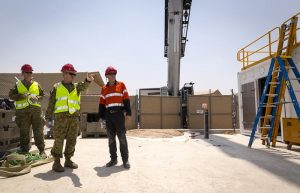 Datapod's Services Manager for the project Richard Blundell said getting certification for air transportability was a huge effort for the company.
"This is the first build we have flown, so we had to remove all of the cabling and brace all of the cabinets before it went on the plane," Mr Blundell said.
"Once you put some fairly heavy cabinets and uninterruptible power supplies in a container, any movement can cause some significant damage.
"We used a fairly substantial amount of steel framing to make sure everything was braced inside of the container."
The multi-million dollar CDC project has not only taken Datapod outside of Australia for the first time, but according to Mr Blundell, presents "a huge opportunity for an Australian business".
"For an Australian company to get a gig like this with Defence is huge," he said.
"It's not the first project we've done for Defence and I think they've seen that we are a company who can get in and get the job done as the requirements dictate.
"We're pretty adaptive and agile in the way we get things done, so if there are slight modifications which need to be made, we'll take them on board and use them to develop our product for other clients."
For the CDC project, there was 95 tonnes of equipment flown into the Middle East.
According to Captain Pitt, that amount of equipment would have taken more than 10 C-17 Globemasters to move into theatre.
[CONTACT note: C-17's max capacity is 77.5 tonnes, reducing to 18 tonnes for max range – so 10 flights is probably an exaggeration].
So why not use something a bit bigger?
"The Antonov 124 is one of the largest aircraft in the world, second only to the Antonov 225," Captain Pitt said.
"HQJOC, the PMO and JC4ISPO, along with the Middle East Joint Movements Control Office, worked an absolute wonder to get that plane on board for the project.
"They managed to fit the entire load of equipment onto it."
Senior Program representatives, including HICTO, were on site at Australia's main operating base in the MER to witness the early stages of CDC build and meet with members of the specialist installation team.
Through speaking with both local commanders and FIT 31 members throughout the visit, representatives of a number of stakeholders were provided with a comprehensive update of the operational challenges of the project.
At the completion of the CDC, FIT 31 will move onto setting up the Deployable KU/X Band Earth Terminal satellites at Camp Baird, as well as conduct a number of installations across the MER.
The new satellite terminals make use of Australia's investment in the WGS constellation.
Each of the dishes being installed at Camp Baird measure 6.3m across, larger than any other deployable satellite antenna currently in use within Defence.
.
.
.
.

.


.
+ + +
.


.
.
.
.

.
.

.

---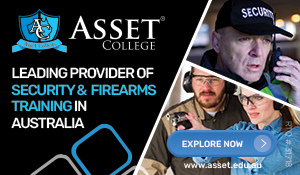 ...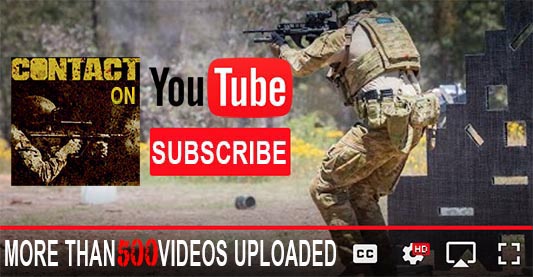 ---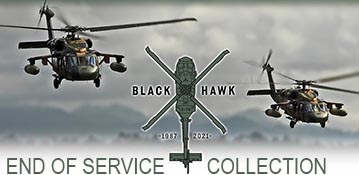 ...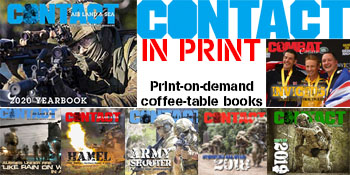 ---
.
.
Share the post "Aussies install massive data centre in Middle East base"
11739 Total Views
2 Views Today