The Australian Defence Force has just acquired a new unmanned aerial surveillance and reconnaissance capability that will give our soldiers extra sting on the battlefield.
CAPTION: Corporals Matthew Molloy and Doug Coombs from 2nd/14th Light Horse Regiment (Queensland Mounted Infantry) examine a Wasp unmanned aerial system. Photo by Sergeant Janine Fabre.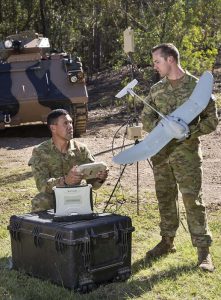 Minister for Defence Marise Payne and Minister for Defence Industry Christopher Pyne today announced a $101 million supply, maintenance and support contract with Australian company XTEK for the Wasp UAS by US manufacturer AeroVironment.
The WASP AE will be utilised by infantry battalions, armoured cavalry regiments and Special Operations units and will be operated by soldiers as an addition to their current skillsets.
LAND 129 Phase 4 will begin to provide Army units with the WASP AE from the third quarter of 2018.

Pricing and quantities are subject to commercial-in-confidence contract negotiations and are not releasable.
Additional details regarding any contract to be signed will be released through AusTender in accordance with Commonwealth reporting guidelines.
Minister Payne said the contract would directly create up to 10 new jobs in Canberra.
She said the new systems were small enough to be carried, assembled and used by one person**, and allowed the soldier to 'see over the hill, around the corner and down the road'.
"Similar systems, including the Skylark, have been used by our soldiers in Afghanistan and Iraq with tremendous success," Minister Payne said.
"They provide our military with a faster and better understanding of the battlefield than our adversaries."

Minister Payne said the capability would be acquired in two tranches, with the WASP AE chosen as the preferred option for the first tranche to meet an immediate need.
This funding is for the first tranche of the capability.
Minister Pyne said WASP AE would be modified with Australian content using other companies such as Sentient in Melbourne and Mediaware in Canberra and acquired through Canberra-based company, XTEK.
"It's a proven capability used by militaries around the world, including with the US Marine Corps," Minister Pyne said.
"Importantly, a significant proportion of this investment will remain in Australia, with local industry content valued at approximately $11 million for acquisition, plus up to $4 million each year for sustainment.
"The majority of maintenance and support will be carried out in Australia by XTEK."
The second tranche will upgrade the WASP AE or acquire a replacement system within the next decade.
"This will also provide opportunities for Australian industry," Minister Pyne said.
"Upgrading or replacing the WASP AE will ensure our troops continue to have the latest technology available to keep them safe on the battlefield.
"Defence will work closely with Australian industry through the Centre for Defence Industry Capability to maximise opportunities for local companies to get involved in this important project," he said.
Editor's note: CONTACT fans and Australian media outlets are already asking, "how many drones does $100million buy". We've asked Defence directly, and await an answer. In the mean time, media speculation like this is already criticising Defence, based on speculation and conjecture – which could have easily been foreseen and forestalled if obvious questions like this were addressed up front.
.
.

.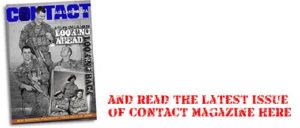 .
.
.
.

.
.

.

---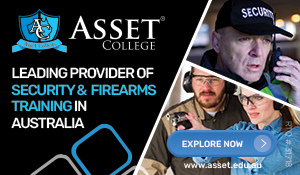 ...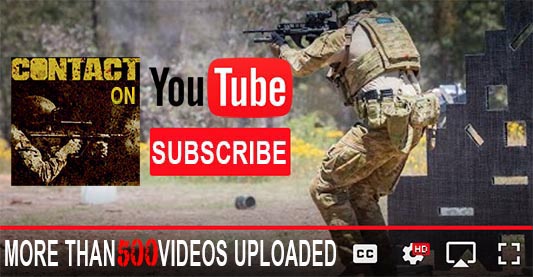 ---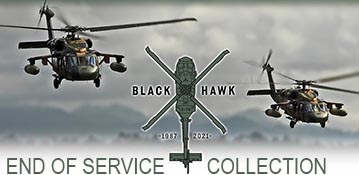 ...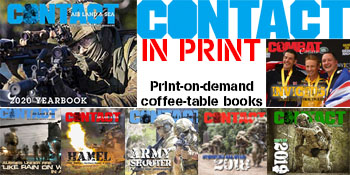 ---
.
.
23882 Total Views
2 Views Today