Task Group Taji 3 hands over to rotation four
Share the post "Task Group Taji 3 hands over to rotation four"

Nearly 300 Australian Defence Force personnel on Task Group Taji 3 have completed a six-month mission training around 9000 Iraqi personnel to defeat Daesh as part of the broader international Building Partner Capacity mission to Iraq.
CAPTION: Commander Task Group Taji Colonel Andrew Lowe salutes Deputy Commander Training – Combined Joint Forces Land Component Command, Operation Inherent Resolve, Brigadier General Francesco Ceravolo at the Task Group Taji 3/4 transfer of authority parade at the Taji Military Complex in Iraq. Photo by Leading Seaman Jake Badior.
The Australians were part of the third rotation of Task Group Taji, which also included more than 100 New Zealand Defence Force personnel [who arrived home on 26 November].
Outgoing Commander Task Group Taji 3 Colonel Andrew Lowe said the men and women of the Task Group had built on the achievements of their predecessors.
"We arrived in Iraq in May as the Battle for Fallujah began, and we depart in December with the Battle for Mosul well underway," Colonel Lowe said.

"We continued the work of the first two rotations of the Task Group, and succeeded in training five Iraqi Army brigades of around 1300 soldiers each, including two brigades simultaneously ahead of the Mosul campaign.
"In doing so, we have helped the people of Iraq as they seek to regain the sovereignty of their nation.
"We have also enhanced the reputation of our own armed forces."
Chief Joint Operations Vice Admiral David Johnston, reflecting on the achievements of Task Group Taji 3, said that in preparation for the increased operational tempo in Iraq, Task Group Taji 3 trained a large number of Iraqi Security Forces, providing them with key skills and the confidence to take the fight to Daesh.
"I am proud of the men and women of Task Group Taji 3, and thank them for their valued contribution," Vice Admiral Johnston said.
Training delivered by Task Group Taji included weapons handling, marksmanship, combat first aid, explosives hazard awareness, and instruction in building clearances and obstacle breaching techniques.
The Task Group was also responsible for enabling the delivery of weapons, ammunition, combat equipment, fighting and logistic vehicles and communications equipment to four Iraqi Army brigades through the United States Iraq Train and Equip Fund.
Colonel Lowe formally handed over responsibility for the mission to incoming Commander Task Group Taji 4 Colonel Richard Vagg at a parade at the Taji Military Complex near Baghdad on Thursday 8 December 2016..
.
.
.

.
.
.

.
.

.

---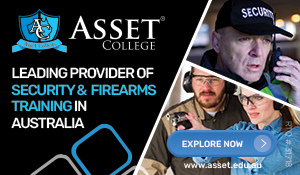 ...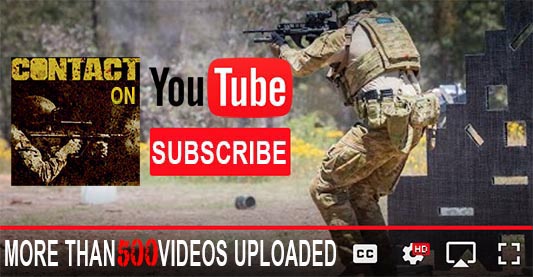 ---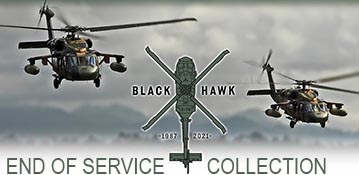 ...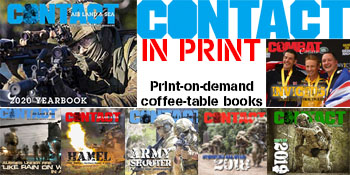 ---
.
.
Share the post "Task Group Taji 3 hands over to rotation four"
10084 Total Views
6 Views Today