CONTACT 2016 Yearbook – read it right here or order a hard-cover coffee-table book to keep and treasure – or gift to someone you love.
.
The CONTACT COMPENDIUM (Yearbook) Volume 2 is a 100-page hard-cover coffee-table book you'll love to browse, read, display and collect – or give away as a gift.
It's filled with a selection of the best stories from 2016 – ALL STORIES, NO ADVERTISING.

This is a true collectors' item – we will print no more than 250 copies, and each one is numbered and customised with the new owner's name (or any other detail you ask us to include).
This is a print-on-demand product.

Order your book via the PayPal 'Add to Cart' button here.

When we get notice of your payment, we customise your book to reflect your name and the book collectors' number, then upload the files to the printer.

Then the printer prints your one-of-a-kind, customised book and mails it direct to you.

They say you should allow up to 30 days for production and delivery – but they are usually much quicker than that ;-).

Prices are quoted in Australian dollars and include mail.
NOTE: If you have any doubts about the ordering process, or want to give us extra instructions, write to editor@militarycontact.com or call Brian on 0408 496 664.
.
.
CUSTOMISE THE COVER
Customise your CONTACT Compendium Vol 2 with your own (or a friend's) cover photo and headline…

Buy your book now, then send us the high-resolution photo to editor@militarycontact.com
and if you have any doubts, concerns or extra instructions, feel free to call Brian on 0408 496 664
.
.
---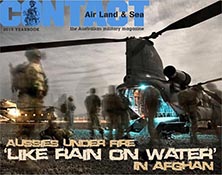 VOLUME 1 is still available
Above is the second issue of a new series of CONTACT Air Land & Sea in print.
If you want to collect the series, you can still order Volume 1 here.
.
.
.
.
You can preview the contents of the above books here…
INVICTUS Game 2018  (contents and format of the hardcover book vary slightly from this A4 magazine format)
.

.
.

.

---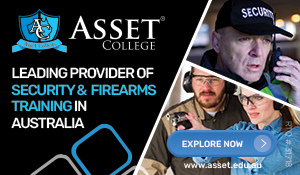 ...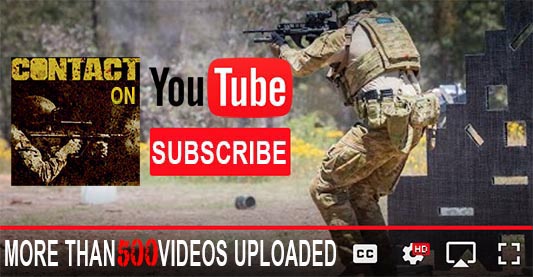 ---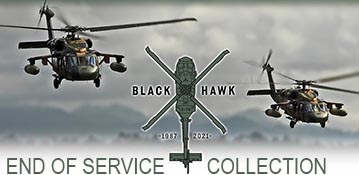 ...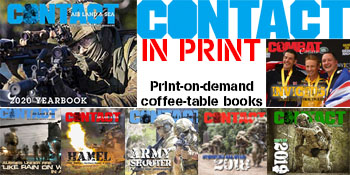 ---
.
.
4921 Total Views
2 Views Today