SWORDs drawn at third annual Army Innovation Day
Share the post "SWORDs drawn at third annual Army Innovation Day"

For the third consecutive year, the Australian Army invited industry to demonstrate their leading equipment, tools and enabling systems, at the annual Army Innovation Day held in Canberra today.
CAPTION: Majors Shane Sarlin and Matt Haar look over the SWORD (see more info below) sniper system by the Colt rifle company during Army Innovation Day 2016 at ADFA. Photo by Sergeant Janine Fabre.
Themed 'manned and unmanned teaming for the soldier', 20 companies representing domestic and international manufacturers demonstrated 24 innovative products to Army capability specialists and decision makers.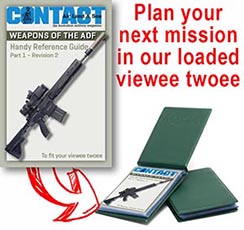 Army's Head of Modernisation and Strategic Planning Major General Fergus McLachlan said the Army's annual Innovation Day was an important demonstration of the cooperation between Defence and industry.
"The drive to innovate has established the Australian Army as a forward-thinking organisation, equipped and ready to meet the challenges of the future battlefield," Major General McLachlan said.

"At Army Innovation Day 2016, we have explored remote systems operated by the soldier on the battlefield and new and emerging technologies which operate around or independently of the soldier in a conflicted environment.
"We are excited by the potential of the products on show to the Army, but also by the prospect of identifying systems to progress for testing and user evaluation by our soldiers in Army units."
The Australian Army's Innovation Day facilitates direct engagement between the
Army and industry on leading technologies which can be readily accessed in the short term, or inform major capability initiatives over the long term.
The Army has issued contracts to 13 companies that have presented at the previous Army Innovation Day events, representing investment of over $100m in new technologies to enhance Army capabilities.
This year's industry presentations included autonomous vehicles, small unmanned aerial vehicles, counter-improvised-threat systems, 3D immersive displays, mobile automatic targets, information fusion displays, robotic exoskeletons – and…
SWORD:
General Dynamics Canada and Colt Canada are working together to network Colt's Sniper (Soldier) Weapon & Observer Reconnaissance Devices (SWORD) system, which integrates weapon-mounted surveillance and targeting devices with ruggedized smartphone-like technology.
Based on commercial off-the-shelf components, the SWORD system provides power, data and navigation infrastructure on the weapon, including GPS and inertial navigation for when GPS-is denied, and a laser range finder.
Still images and video from a camera in the system is transmitted to the network, allowing multiple shooters, other weapon platform users and commanders to see what each other is seeing.
Everyone on the network, including the shooters, can also see target-marking symbols, terrain and map information and other relevant data.
 .
.
.
.

.
.
.

.
.

.

---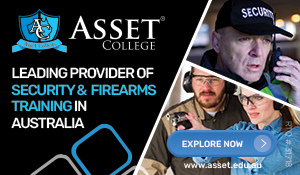 ...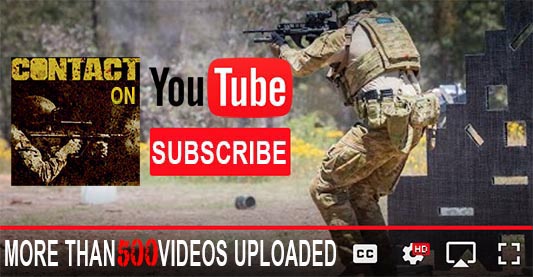 ---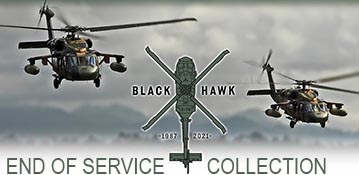 ...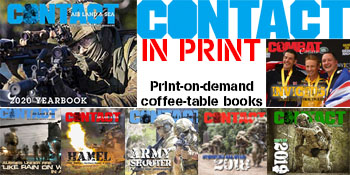 ---
.
.
Share the post "SWORDs drawn at third annual Army Innovation Day"
18837 Total Views
2 Views Today