RNZ Navy's new fleet replenishment ship approved
Share the post "RNZ Navy's new fleet replenishment ship approved"

HMNZS Endeavour's $493 million replacement was been announced this afternoon (July 2016)(see September update below, re Rolls Royce), with the government's approval to purchase.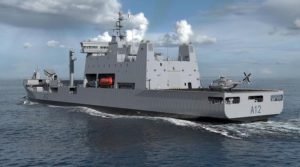 The tanker will be ice-strengthened for Antarctic operations, winterised, and will be the largest vessel ever operated by the Royal New Zealand Navy.
In the Royal New Zealand Navy's August edition of Navy Today will feature a closer look at the ship design and what it will be designed to do.
The Request for Tender for this project closed on 24 June 2015.
Following an evaluation of the responses, Hyundai Heavy Industries and Daewoo Shipbuilding & Marine Engineering, both of Korea, have been shortlisted to provide Best and Final Offers.

New Zealand news reports say Hyundai Heavy Industries won the contract, with delivery expected in 2020 (two years after Endeavour is scheduled to retire).
HMNZS Endeavour (A11) is the current fleet oiler for the Royal New Zealand Navy. She is named after James Cook's Bark Endeavour and is the third ship in the RNZN to carry that name.
Endeavour was built in South Korea to a commercial design and commissioned on 8 April 1988.
UPDATE – 21 September 2016:
ROLLS-ROYCE SECURES MILESTONE CONTRACT WITH HYUNDAI HEAVY INDUSTRIES FOR FIRST NAVAL ENVIRONSHIP
Rolls-Royce has secured a milestone contract with Hyundai Heavy Industries (HHI)
to provide a concept design based on the Rolls-Royce Environship Leadge Bow.
This marks the first reference for the award-winning wave-piercing hull form in the
naval sector. Rolls-Royce will also equip this new 23,000t Polar-class logistics
support vessel, which will replace the New Zealand Defence Force's 30-year-old
tanker HMNZS Endeavour.
The prime contractor HHI will undertake detailed design and build the vessel as part
of the NZDF's Maritime Sustainment Capability (MSC) project, using the Rolls-Royce
Environship concept design under licence.
Commenting on the contract, Sam Cameron, Rolls-Royce, Senior Vice President
Sales and Business Development – Naval, said: "We see significant value in the
Environship concept in the naval sector. Winning this milestone contract is of
considerable importance to our naval ship design offering, which is new to Rolls-
Royce.
"We have worked with HHI on a number of vessels, but this the first project in which
we will collaborate on the conceptual design requirement. We look forward to
working with HHI in delivering the MSC Support Ship and providing through-life
support to the New Zealand Navy."
The vessel will be based on a modified Environship hull form designed to meet
NZDF requirements for a heavily winterised, ice–strengthened vessel capable of
carrying out operations in a challenging Antarctic environment.
Aside from the bespoke Environship concept design, the Rolls-Royce scope of
supply is extensive and includes a Combined Diesel Electric and Diesel (CODLAD)
propulsion plant based on twin Bergen main engines. These will each drive, via
reduction gears, a controllable pitch propeller. Rolls-Royce will also supply the
propeller shafts.
Electrical power will be supplied by Rolls-Royce in the form of four MTU gensets
from Rolls-Royce Power Systems, which will also provide power to the Rolls-Royce
supplied switchboards, motors, drives, bow thruster and the electric RAS/FAS
system, which allows for simpler and quieter replenishment/fuelling-at-sea
operations. Rotary vane steering gear and rudders form part of a stand-alone
package.
Ben Dunscombe, Rolls-Royce Programme Executive, Asia, who is responsible for
the delivery of the project, said: "We have pooled our resources across Rolls-Royce
to bring together a unique array of our equipment to meet the specification. To meet
the high winterisation and Polar Code 6 requirements, propellers and the main and
auxiliary engines will be slightly larger."
In what is an ambitious time frame, Rolls-Royce is scheduled to deliver equipment to
the South Korean builder from 2018. The vessel is scheduled for a 2020 delivery.
.
.
.
.

.
.
.

.
.

.

---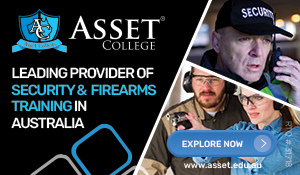 ...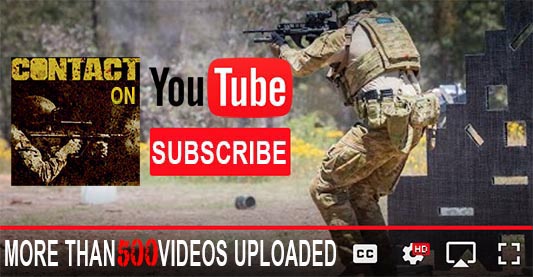 ---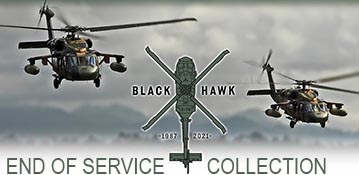 ...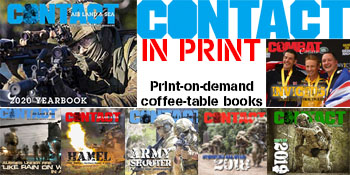 ---
.
.
Share the post "RNZ Navy's new fleet replenishment ship approved"
32122 Total Views
2 Views Today