Paris Defence talks yield little substance

A Coalition Defence ministers' meeting in Paris this week issued a joint statement that pledged to discuss opportunities to accelerate and intensify the campaign against ISIL/Daesh – but said very little of substance on how they actually intended to "deliver a lasting defeat to this barbaric organization".
PHOTO: Iraqi soldiers participate in Australia/New Zealand-led training scenarios at Taji Military Complex, Iraq. Photo by Corporal Jake Sims
A Joint Statement on Counter-ISIL/Daesh Cooperation by the Defence Ministers of Australia, France, Germany, Italy, the Netherlands, the United Kingdom and the United States
Paris, January 20, 2016

The text of the following statement was released by the defense ministers of Australia, France, Germany, Italy, the Netherlands, the United Kingdom and the United States following a meeting co-hosted by France and the United States in Paris on counter-ISIL cooperation. 
Australian Minister for Defence Marise Payne, French Minister of Defense Jean-Yves Le Drian; German Minister of Defense Ursula von der Leyen, Italian Minister of Defense Roberta Pinotti, Dutch Minister of Defense Jeanine Hennis-Plasschaert, British Secretary of State for Defence Michael Fallon; and American Secretary of Defense Ash Carter led their respective delegations.
Today in Paris – at the invitation of French Minister of Defense Jean-Yves Le Drian and U.S. Secretary of Defense Ash Carter – we discussed opportunities to intensify and accelerate the counter-ISIL/Daesh military campaign in Iraq and Syria, our shared approach to defend against its global ambitions, and to ensure the protection of our citizens. ISIL/Daesh are on the back foot. But there is more we need to do.
We reaffirmed our governments' continuing substantial commitment to work together with the entire C-ISIL/Daesh Coalition to accelerate and intensify the campaign against ISIL/Daesh, in order to deliver a lasting defeat to this barbaric organization.  We expressed our broad support for the campaign plan objectives, and the need to continue gathering momentum in our campaign, as it moves into its next phase targeting ISIL/Daesh's vulnerabilities. We discussed military campaign requirements to expand efforts against ISIL/Daesh and committed to work together with other military and non-military contributors to fill these requirements.  We agreed to review regularly the coalition's campaign plan and the progress in its implementation.
The military campaign is an essential part of our overall effort to defeat and destroy ISIL/Daesh, but it is not sufficient. We are committed to ensuring the coherence of our military actions with the comprehensive efforts to set the conditions for sustainable political stability in the region.
We thank all of our partners are[sic] helping us advance the military campaign against ISIL/Daesh and its infrastructure. We recognize in particular the dedication and steadfastness of local partner forces.
We endorsed Secretary Carter's proposal for defense ministers of the C-ISIL/Daesh Coalition force contributing nations to convene their first Defense Ministerial, in February.
In CONTACT's humble opinion – this was a diplomatic talk fest that achieved little of substance – or, if they did achieve anything of real substance, it isn't reflected in this diplospeak release.
In our plain-English understanding, if you want to 'accelerate and intensify', then you must contribute greater effort. 'Reaffirmed continuing commitment' and 'accelerated effort' are mutually exclusive?
It also seems to us that they can't even agree on what to call the enemy – not that they used the 'e' word even once.
A door-stop interview with Australia's Defence Minister Marise Payne added little if anything to the conversation.
Even the journalists seemed disinterested in the Paris meeting, bringing up the White Paper and NSW politics as diversions.
JOURNALIST: Minister Payne, what has been achieved during the counter-Daesh meeting today
MINISTER PAYNE: Well it's been a very important meeting of seven key contributors to the counter-Daesh campaign in Iraq and Syria, co-convened by the the French Defence Minister and the US Secretary of Defence. We have had myself plus the United Kingdom, Italy, the Netherlands and Germany here today for these discussions. We have been very considered in our deliberations on our military strategy that is under way both in Iraq and Syria in making sure that we work to coordinate and collaborate on that strategy. It will in fact grow into a large meeting around the NATO Defence Ministers Meeting in February in Brussels as well.
JOURNALIST: When Prime Minister Turnbull was in Iraq troops asked when the Defence White Paper will be released. When will it?
MINISTER PAYNE: Well I'm very glad that they are interested in the Defence White Paper and I have indicated the release will be in the first quarter of this year, so not very far away.
JOURNALIST: Has Australia been too slow in combating the social media campaign being waged by IS?
MINISTER PAYNE: I think this is an international question, not just a question for Australia, and very much has been part of our discussion today that this is a multi-faceted activity. It's more than just a military campaign. It requires engagement in the modern battle platform, if you like, and that includes social media. The Prime Minister I know raised it with Secretary Carter and I'm sure with President Obama on his recent visit. We pursued it further today. The United Kingdom is taking a particular lead in that in terms of the Coalition partners and we are very pleased to engage on that and to support them. As you would know that is something the Prime Minister has a particular abiding interest in
JOURNALIST: Are tensions over the pre-selections in NSW threatening to destabilise the party? Will you call fellow moderates to drop challenges against sitting members?
MINISTER PAYNE: Well I think the robustness of Australian politics would not be lost here in Paris. We all belong to very vibrant democracies. The Liberal Party as a political organisation is not immune to that and in fact I think I have probably experienced one or two of those myself in my political career. So as I said, more of those underway in Australia at the moment. I know that the most important thing we are focused on is making sure we win the election in 2016, that we return as many of our seats in NSW in 2016 as we already have, and in fact return the Liberal Party as a government.
JOURNALIST: Do you support all sitting members in their pre-selections? What about Bronwyn Bishop? Should she go out?
MINISTER PAYNE: I support all of my colleagues.
JOURNALIST: Anything else you would like to add about the Coalition and the achievement today, something that we didn't cover?
MINISTER PAYNE: I would like to say that this is a seminal meeting. This is the first group meeting of a number of Defence Ministers who are representing the countries who are part of the Coalition. As I said, that will be expanded in Brussels around the NATO Defence Ministers Meeting in early February. This is an important initiative that assures the world and assures our own nations that the military strategy which we are pursuing to eradicate, to destroy, and to remove Daesh from its activity in Iraq and Syria is front of mind for all of us. We know as well as the military strategy there are a number of other things to build into that. We have talked about social media. We know that as we make gains in places such as Ramadi we must ensure that stabilisation continues after those gains and that we support local communities in re-establishing themselves and engaging in their own country. We also are very keen to grow the numbers participating in the Coalition. There are many things to be done. It needs many shoulders to the wheel and all of us who were here today will be reinforcing that with our colleagues more broadly.
JOURNALIST: Finally, any message you would like to address to the men and women in uniform of the ADF who are now on the battlefield?
MINISTER PAYNE: Most certainly. They are the face of the Australian engagement in these activities which are so very important to our nation and internationally. The job that they do is second to none. I'm extraordinarily proud of them as I know our Prime Minister is and he reinforced that on his visit to Iraq and Afghanistan. In everything they do I wish them great safety and great effectiveness as they carry out their extremely important tasks.
We'd love to hear your thoughts in the comments section below.

.

.

---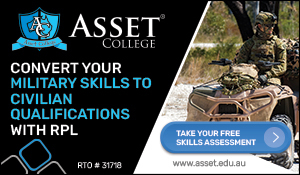 ...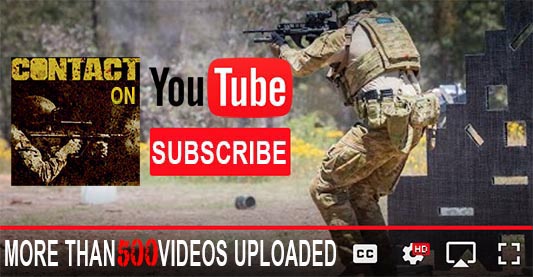 ---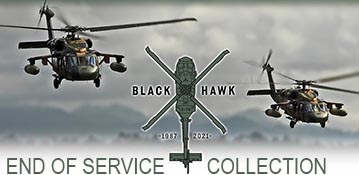 ...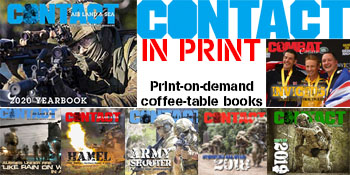 ---
.
.
9521 Total Views
4 Views Today