ADF deploy to resource-rich north west

About 1000 ADF personnel have started to deploy to Exmouth to test short-notice security response arrangements in our resource-rich north west.
Exercise Northern Shield is an ADF training activity where high-readiness forces deploy quickly to in response to a simulated security threat in north-western Australia where much of our oil and gas platforms are situated with little or no permanent nearby defence coverage.
The exercise will see members of the Army and Air Force rapidly deploy to the region around Learmonth and Exmouth to counter a fictitious force posing a threat to Australia's national security.
Acting Chief of Joint Operations Major General Shane Caughey said the exercise incorporated force preparation activities, special-forces activities, parachuting, land-force manoeuvre, air-mobile operations and maritime activities.
"Exercise Northern Shield 2015 demonstrates the ADF's capacity to project forces in the north west should the need arise to protect the population, resources and infrastructure," Major General Caughey said.

"We have worked hard to minimise any disruption to the local community, however there will be some extra aircraft noise and Defence activity on the roads for a short time and I'd like to thank the people of Learmonth and Exmouth for their support.
"Protecting Australia's north west is a key priority for Defence.
"Smaller-scale counter-terrorism exercises are routinely held in the region and surveillance measures are in place to detect potential threats."
Exercise Director Commodore Phil Spedding said Exercise Northern Shield built on those security measures and the that this exercise followed detailed discussions between the ADF and other government agencies as well as local mining and resources companies.
"The lessons learned from this activity will be put to good use with Exercise Northern Shield set to become an annual training activity," Commodore Spedding said.
"Northern Shield is designed to make sure we can all work together to be ready to respond to any contingencies in the region and provide an agile, decisive and effective deterrent to any future challenges."
The exercise will incorporate multiple Navy, Army and Air Force platforms including Tiger armed reconnaissance helicopters from the Australian Army and C-17A Globemaster III,
C-130J Hercules, KC-30A multi role tanker transport, AP-3C Orion, Beechcraft King Air KA350, and F/A-18A/B Hornets from the Royal Australian Air Force.
Royal Australian Navy vessels are not actively involved in this phase of the exercise but major fleet units were used for simulated maritime security tasks in the lead-up to the activity.
EDITOR'S NOTE: I give the Defence PR machine a wrist slap for this press release.
The overuse of capital letters (edited out) was even more ridiculous than usual
– e.g. North Western Australia – there's is no such noun.
But worse still was getting the names of its own equipment wrong – a KC-30A is a multi-role tanker transport, not a "Multi Role Transport Tanker" – and ARH Tigers are not "Armed Reconnaissance (Tiger) Helicopters".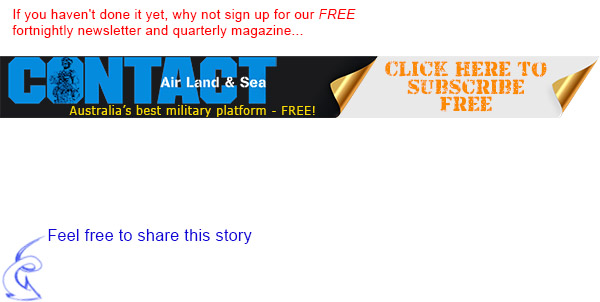 .

.

---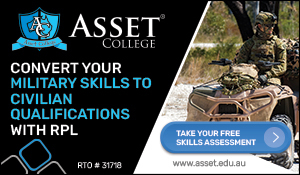 ...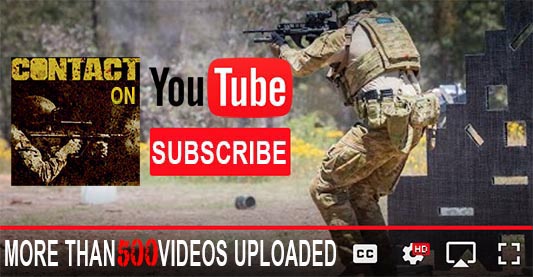 ---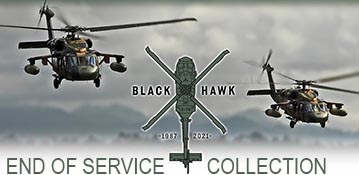 ...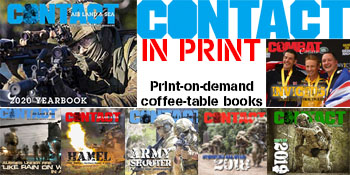 ---
.
.
5522 Total Views
1 Views Today