Marines bid farewell to Darwin

After six months of exercises with the ADF and a range of partner nations, the 12th iteration of the Marine Rotational Force – Darwin (MRF-D) has come to an end.
CAPTION: United States marines board an Omni Air International flight departing from RAAF Base Darwin, NT. Photos by Petty Officer Leo Baumgartner.
While stationed in Darwin, up to 2500 Marines conducted various combined training exercises across a number of scenarios, including high-end warfare as well as humanitarian assistance and disaster relief (HADR) operations.
This included Exercise Crocodile Response 2023, a trilateral, multi-faceted HADR exercise designed to enhance interoperability between the Australian Defence Force, MRF-D and the Indonesian National Armed Forces.
MRF-D also participated in Exercise Talisman Sabre, the largest combined training activity between the Australian Defence Force and the United States military.

As part of Australia's flagship regional engagement activity, Indo Pacific Endeavour 2023, MRF-D embarked a contingent of marines and MV-22B aircraft in HMAS Canberra for an amphibious activity during Exercise Alon in the Philippines.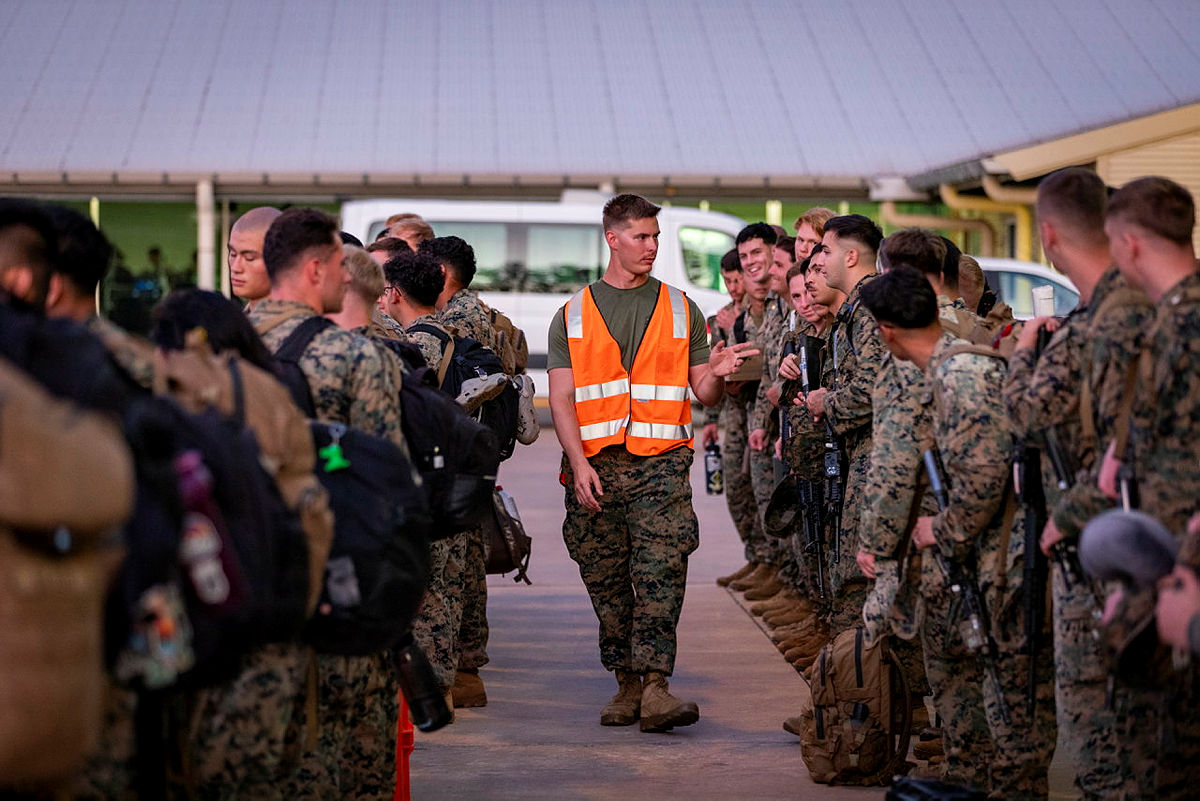 CAPTION: A United States marine counts fellow marines prior to their departure from RAAF Base Darwin, NT.
Chief of Joint Operations Lieutenant General Greg Bilton said the alliance with the United States is Australia's most important defence relationship and is central to strategic and security arrangements.
"The MRF-D concept increases interoperability between the Australian Defence Force and the United States Marine Corps, focused on increasing cooperation with partners in the Indo-Pacific region," Lieutenant General Bilton said.
"Since the first rotation in 2012, the MRF-D has grown in size and complexity, and nations such as Indonesia, Japan, Malaysia, the Philippines, Singapore, Thailand and Vietnam have either taken part in or observed MRF-D training."
MRF-D 2023 Commanding Officer Colonel Brendan Sullivan said this rotation built on the success of previous deployments.
"The training opportunities provided by our allies and partners throughout the region are unlike any other I have experienced in my career," Colonel Sullivan said.
"In six months, we completed nine major exercises and partnered with military organisations throughout the Indo-Pacific to conduct a number of training events, all of which increased our collective readiness and posture for responding to crisis and contingency.
"We built upon already existing relationships, increasing levels of interoperability between forces and, in some cases, provided each other with interchangeable capabilities to support a wide range of military operations.
"We could not have accomplished this without the phenomenal support from our brothers and sisters in the Australian Defence Force."
Commanding Officer Headquarters Northern Command Captain Mitchell Livingstone said the 2023 iteration of MRF-D was an outstanding success in terms of the number of collective aims met over the past six months.
"Through MRF-D, and the various other US Force Posture Initiatives, the ADF and our partner nations continue to contribute to peace, prosperity, and rules-based order in the Indo-Pacific Region," Captain Livingstone said.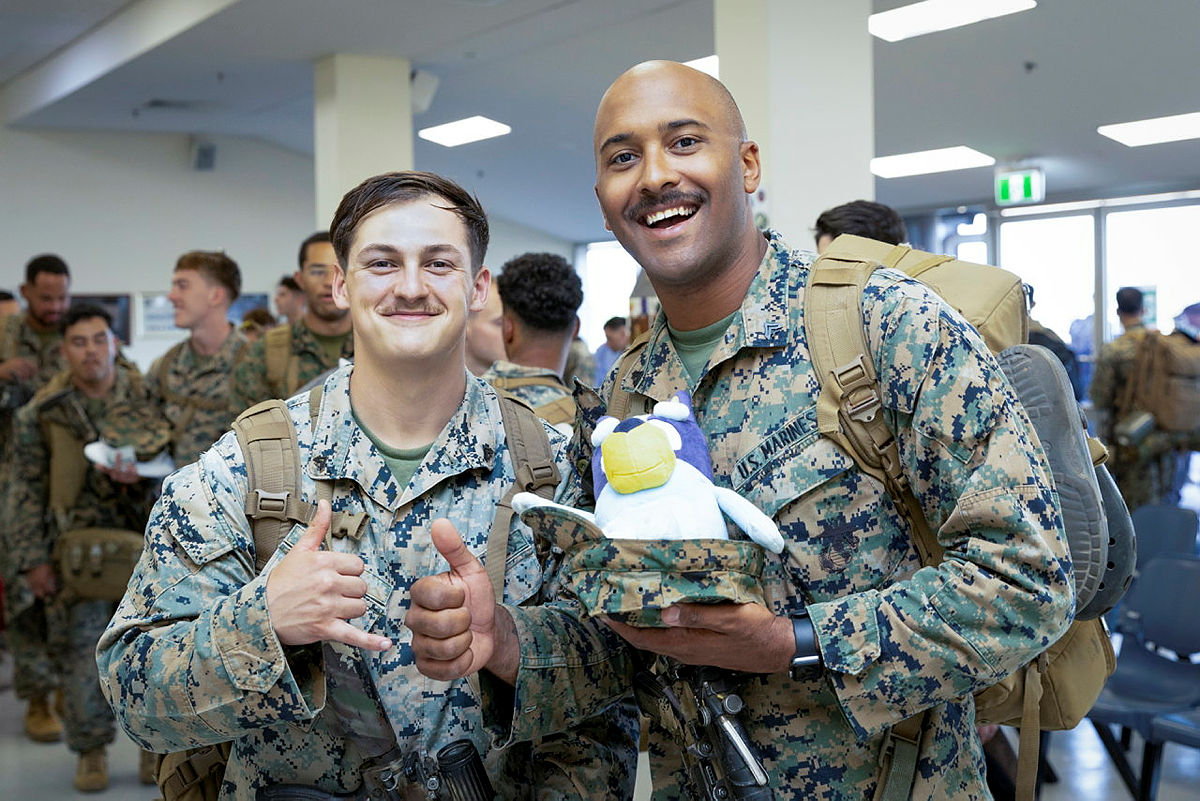 CAPTION: United States marines from the Marine Rotational Force – Darwin wait to be processed for boarding an international flight departing RAAF Base Darwin, NT.
---
This year's MRF-D was marred by the loss of three US Marines in an MV-22B accident on Melville Island during a training exercise.
"Tragically, we lost three Marines from the MRF-D Aviation Combat Element when their aircraft crashed on 27 August.
"We are deeply saddened by this loss and we continue to grieve with the families of the three fallen Marines," Captain Livingstone said.
---
.

.
.

.

---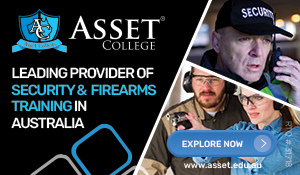 ...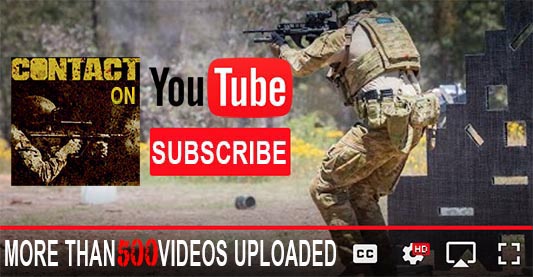 ---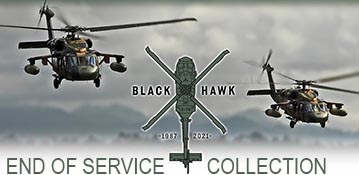 ...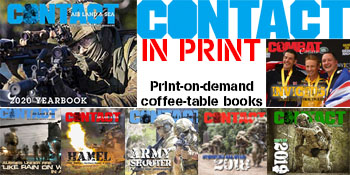 ---
.
.
3200 Total Views
10 Views Today