Chaplain Haydn Parsons was in a dark place when inspiration struck.
CAPTION: Australian Army Chaplain Major Haydn Parsons serving communion to US Army personnel during Exercise Talisman Sabre 2023 at Camp Growl in the Shoalwater Bay Training Area. Story and photos by Corporal Jacob Joseph.
Suffering financial stress and providing for a family member with special needs, creativity was his connection to spirituality.
One particularly difficult day in 2018, Chaplain Parsons took a break to be among nature, and words of comfort came almost like a prayer.
"Although my life was chaotic, I was reminded by Psalm One, 'Be like a tree, grounded in God'," he said.

The result of that day was a book of poems and a song called I am Held.
The acoustic-guitar playing padre of 15 years, from 9 Force Support Battalion, held his second service for Exercise Talisman Sabre at Camp Growl.
He played his song for dozens of Australian and United States soldiers in the lead-up to communion, encouraging those who had gathered in a clearing between eucalypt groves to find their own connection through nature.
"I call it faith in the field," Chaplain Parsons said.
"Soldiers and commanders appreciate that they have this moment to pause and reflect to gain strength and move forward with the exercise."
The whirr of helicopters could be heard in the distance, but the serene morning contrasted the day before, when the might of Australia, United States and Japan was on show for dignitaries visiting Shoalwater Bay.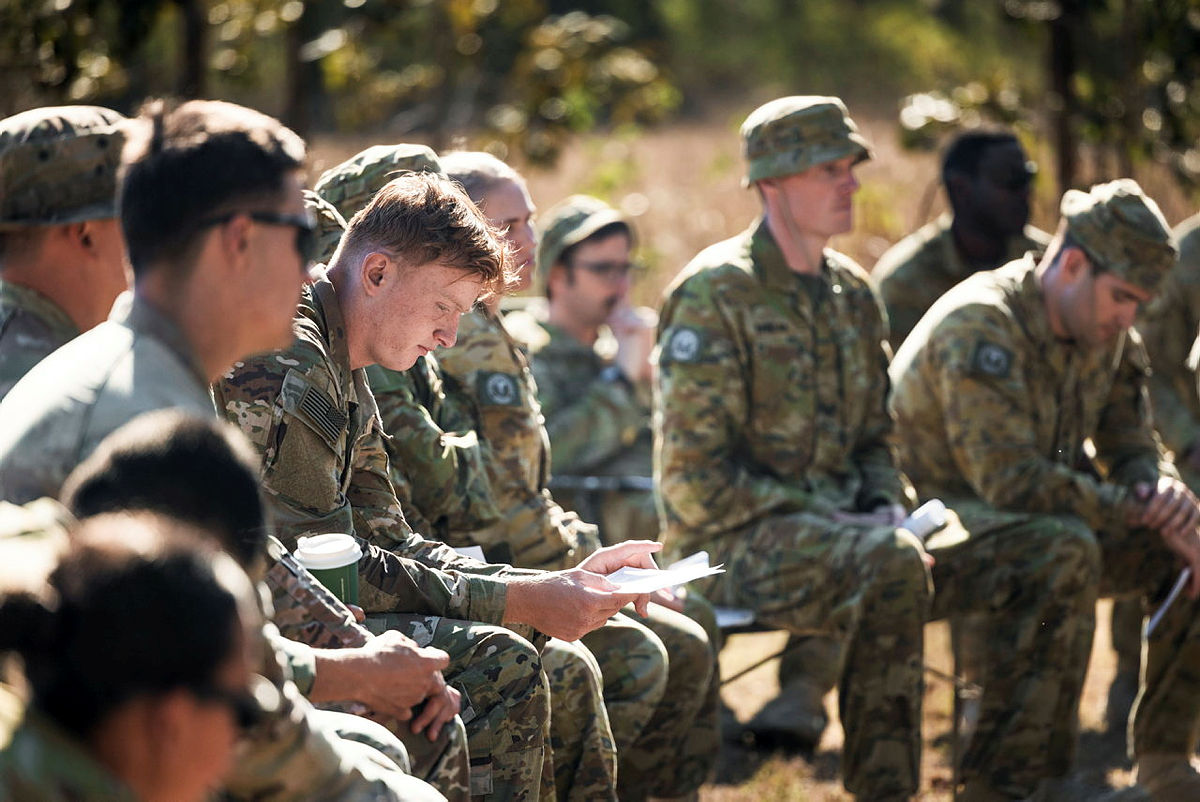 CAPTION: Australian and US Army personnel participate in a religious service.
1st Lieutenant Brenna Verboncoeur, of 2nd Battalion, 11 Field Artillery Regiment, was part of the United States Army M777 howitzer battery who took part in the firepower demonstration.
She said religion played a large role in the United States Army, and she participated in the Camp Growl service because it was two weeks since her last.
"I was thankful to be reminded that God is universal and is loved and worshipped all over," 1st Lieutenant Verboncoeur said.
"In our military, we have opening and closing prayers for our different ceremonies and events.
"For us, God serves a really big role and it looks like it's the same in the Australian military."
The service concluded with exchanging handshakes and offering the sign of peace.
"We have a lot of common interests with our partners here, including faith practice and spirituality," Chaplain Parsons said.
Chaplain Parsons held a service each Sunday, offering a reprieve for personnel during Australia's largest bi-lateral military exercise.
.

.
.

.

---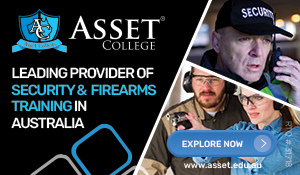 ...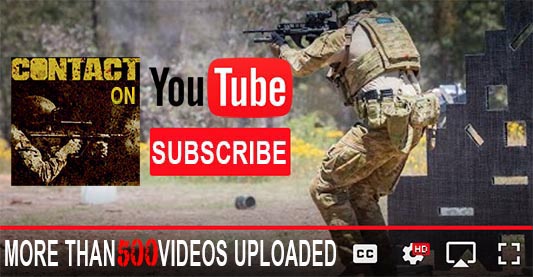 ---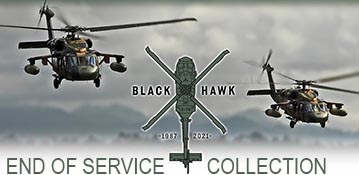 ...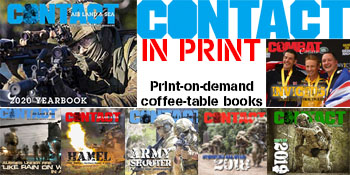 ---
.
.
534 Total Views
4 Views Today