World War II pilot Warrant Officer (retired) John Shoesmith celebrated his 100th birthday in Wynnum Queensland.
CAPTION: Senior ADF Officer RAAF Base Amberley, Group Captain Dennis Tan (right), and Warrant Officer Glenn Lyons (left) with Air Force veteran John Shoesmith and his family to celebrate his 100th birthday. Story by Flight Lieutenant Rob Hodgson. Photo by Leading Aircraftwoman Taylor Anderson.
Mr Shoesmith flew a clutch of 'classic warbirds' including the CAC Boomerang and Supermarine Spitfire for the Royal Australian Air Force during the War.
Enlisting during the dark days of early 1942, Mr Shoesmith was selected for pilot training – and what followed was intensive training, progressing from the classroom to cockpit.
Upon receiving his Wings, Warrant Officer Shoesmith moved through several flying Squadrons, culminating in active service flying Spitfires in 452 and 79 Squadrons.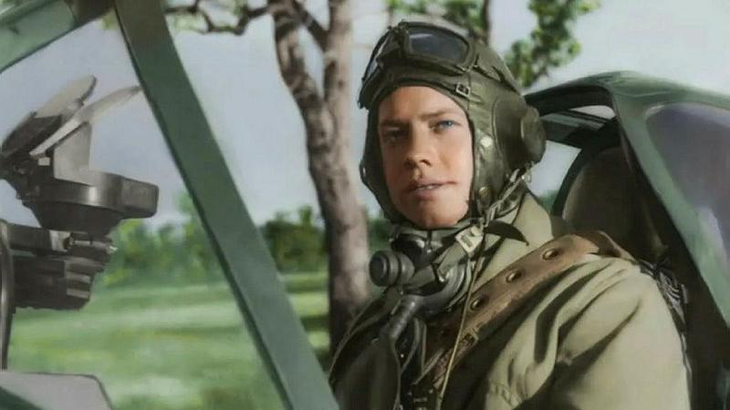 CAPTION: Warrant Officer John Walter Shoesmith sits in the cockpit of a CAC Boomerang Aircraft during World War II.
"I received no instruction before my first flight in a Spitfire – but there was a training manual on the cockpit seat," he said.
What followed was active service in what is now Indonesia, as the Allied forces pushed the enemy back.
A key role of the Spitfire – and one that it was not initially designed for – was ground attack.
"It took great skill to dive bomb a bridge and drop 250 pound bombs whilst under fire."
At the conclusion of the War, Mr Shoesmith – like many of his generation – returned to civilian and family life.
But he continued to hold strong memories of flying the Spitfire – undoubtedly one the most well-loved aircraft aviation history.
"It was the best plane I flew – and it had such a surge of power at maximum throttle," he said with a twinkle in his eye.
In later years, he maintained his passion for the aircraft – and 'kept his eye in' – tackling missions on the Microsoft Flight Simulator computer game with Spitfire add-in.
Group Captain Dennis Tan, Senior Australian Defence Force Officer at RAAF Base Amberley, Queensland, represented Air Force for an early birthday celebration at Mr Shoesmith's home, presenting him with some Air Force mementos.
These included a framed image of one of 100 Squadron's flying Spitfires, based at Temora NSW, signed by Commanding Officer Jason Easthope.
100 Squadron is a historical squadron which was re-formed in 2021 to coincide with the Air Force centenary and maintains and operates heritage aircraft.
Himself a pilot, Group Captain Tan considered it a special honour to be able to present the mementos to Mr Shoesmith, and 'talk flying' with a fellow aviator.
"All the aircraft that Warrant Officer Shoesmith flew would be considered 'classic warbirds' these days and what an amazing collection of aircraft to have in a pilot's logbook," Group Captain Tan said.
"It is a very special honour for me to spend some time with one of our veterans who has flown them."
The current Commanding Officer of Mr Shoesmith old unit, 79 Squadron, noted the importance of remembering those who had gone before in his unit.
"79 Squadron has been formed for times of conflict and those who served in the unit during these times did so with courage and resilience," Wing Commander Grant Taylor said.
"It is a joyous occasion for the current members of 79 Squadron to wish John a happy 100th birthday as one of the men who faced the enemy at a time when Australia needed it the most.
"The skills John demonstrated against the enemy during World War II are now being taught to the future generation of fighter pilots, continuing a legacy which underpins the need for high quality training in high quality people."
Today, 79 Squadron forms part of 78 Wing of the Air Combat Group and is headquartered at RAAF Base Pearce, WA.
The Squadron operates BAE Hawk 127 aircraft and has the mission of training and graduating aircrew for follow-on conversion to fast jet aircraft.
The Squadron also supports ADF operational training.
.

.
.

.

---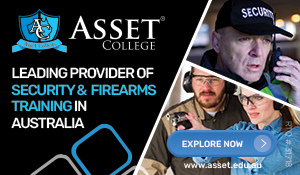 ...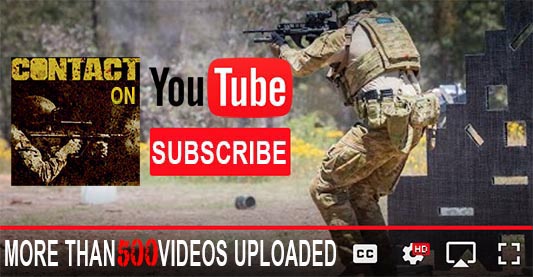 ---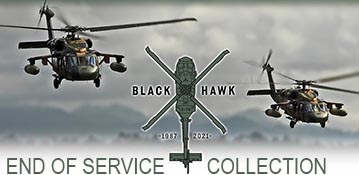 ...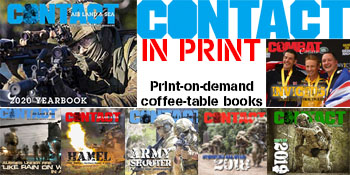 ---
.
.
510 Total Views
2 Views Today