It's more than just sport

Dereck Akes used to live on the streets of Port Moresby, until he was introduced to rugby union in 2017.
CAPTION: Derrick Akes at a rugby union refereeing course during an ADF Sports training program at the Sir John Guise Stadium, Port Moresby, Papua New Guinea. Story by Squadron Leader Amanda Scott. Photos by Leading Seaman Matthew Lyall.
Mr Akes played the sport for a year before becoming a referee and then scored a job as an official shortly after.
"I was on the streets, like so many others, and one day was asked by a lady running a program to come and try rugby union if I wanted to give it a go, so thought, why not," Mr Akes said.
It was a program that changed Mr Akes' life, and he has never looked back.

"I now travel to different provinces to referee games and get up each day to give others the opportunity I had. I was given a passion, I love it," he said.
There is a strong will to grow sport in Papua New Guinea (PNG), which is why the ADF's Sports Official Program has been so well received.
The program is filled with hands-on training and instruction in coaching, umpiring, strength and conditioning, sports trainer, first aid and wellbeing. It also provides a range of equipment to local sporting groups.
"Sport can improve people's lives, it keeps you thinking, you need to be strategic but tactical in every aspect," Mr Akes said.
"It builds character. It's not just about the game, it's about, the wider community, it's about your life and getting yourself in order."
Mr Akes believes courses like these have the power to transform and empower the lives of disadvantaged young people.
"I really love the message behind the game. The key learning for me … is it's all about values and young people benefit from these values," Mr Akes said.
"We have learnt a lot from the ADF. We really value their time and patience."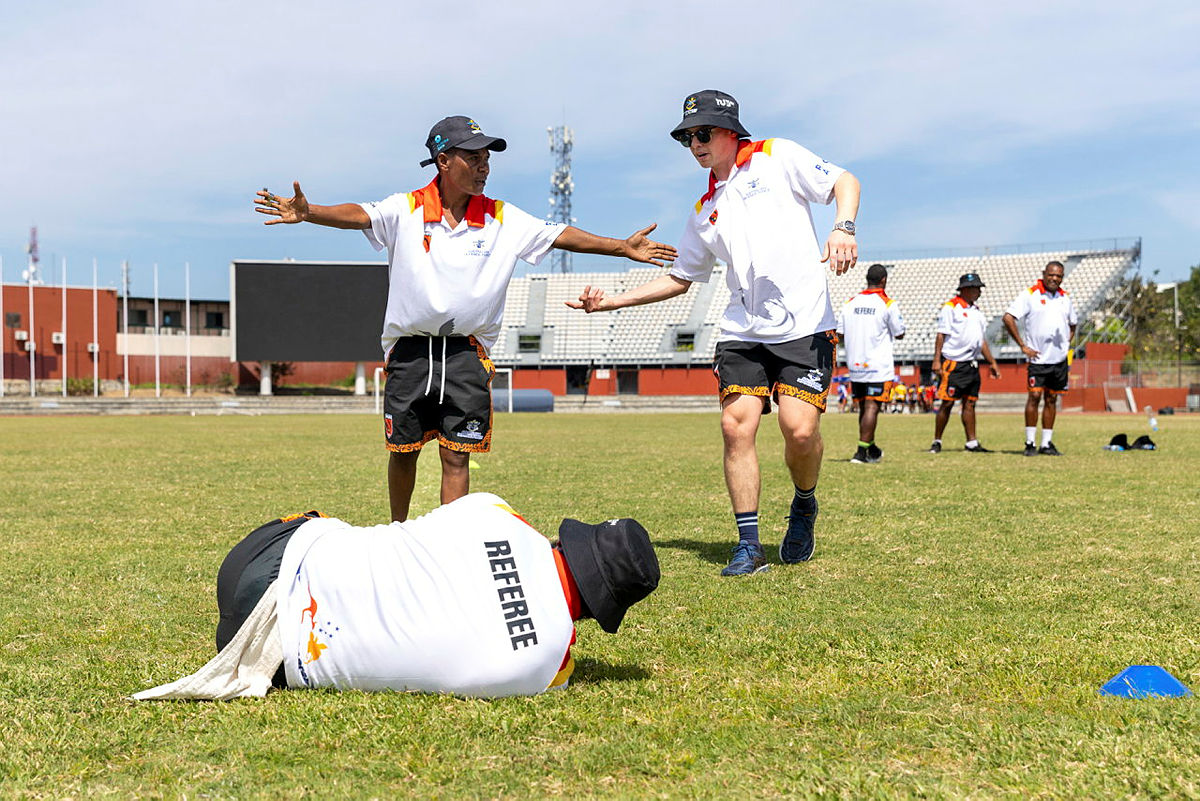 CAPTION: Flying Officer Mitchell Egan mentors local rugby union referees during an ADF Sports training program.
Flying Officer Mitchell Egan, who instructed the rugby union course, agreed that sport can empower participants.
"Sport brings people together. Whatever your background, you can always link up with sport," Flying Officer Egan said.
"Even here, you are speaking with the other codes, talking about the differences between your sports, players, coaches, referees and, more importantly, the vast similarities.
"My goal is for people to walk away with a smile on their face, having enjoyed themselves and feeling like they have learnt something."
Ultimately, the broader Pacific Sport Program will facilitate nation building and social cohesion, while encouraging members from the entire community to take part in sport.
"Everyone has been so grateful and I'm glad they are learning something and are able to take something away from this and make a difference," Flying Officer Egan said.
"I enjoy imparting knowledge to others, giving them the confidence to go off and take something I have taught and going and implementing it. It's really rewarding.
"Ruby is an interesting sport. It's complex, but once you understand the fundamentals and the foundations it can be applied fairly easily. Once you learn how to play, it's the same sport so you can play anywhere in the world."
While in PNG the ADF is also delivering the program for Australian rules football, netball, rugby league and basketball.
.

.
.

.

---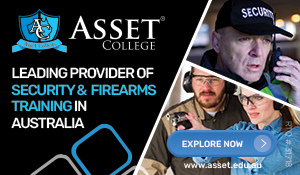 ...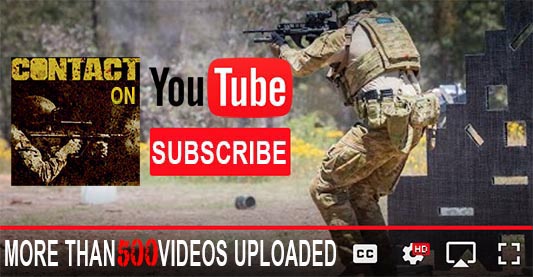 ---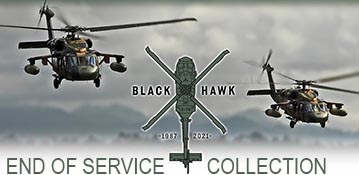 ...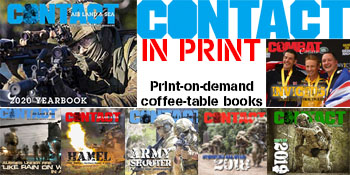 ---
.
.
452 Total Views
2 Views Today