HMAS Anzac's Singapore pitstop

There was more than meets the eye to a scheduled maintenance period for HMAS Anzac alongside at the Sembawang Naval Installation in Singapore.
CAPTION: Marine technicians Able Seaman Liam Duncan (left) and Leading Seaman Aaron Dabinet work on one of HMAS Anzac's capstans control panels during a scheduled maintenance period in Sembwang, Singapore. Story by Lieutenant Max Logan. Photo by Leading Seaman Jarryd Capper.
While the maintenance itself was routine, a substantial behind-the-scenes effort and close relationship with Singapore and the other Five Power Defence Arrangements partners assisted Anzac to continue operating in the Indo-Pacific, while enabling respite and recreation opportunities for the crew.
Commanding Officer HMAS Anzac Commander Barton Harrington said the maintenance period was successful.
"The cooperation, efficient logistics and the commitment to maintaining the highest standards of maintenance and readiness has been impressive," he said.

"The support from the Royal Australian Navy  liaison officer team here in Singapore, our international partners, and critically the Fleet Support Unit and 816 Squadron helicopter maintenance personnel who travelled from Sydney, Nowra and Perth, has been excellent.
"The extended period alongside allowed the ship to undertake maintenance during a lengthy deployment, while also granting the crew the opportunity for well-deserved rest and respite before completing the remaining two months of the deployment."
Royal Australian Navy liaison officer Lieutenant Commander Tahnee Aitchison said the team had supported 26 warship visits in the past 18 months across both the Sembawang Naval Installation and Changi Naval Base.
"Sembawang – a Five Power Defence Arrangements and US facility – affords the RAN greater levels of respite as well as co-located access to facilities and equipment not available elsewhere," she said.
"A lot of logistics planning goes on prior to the ship's arrival. In the case of Anzac, facilitating the seamless flow of parts, stores and essential items from Australia to Singapore was a team effort that commenced months in advance of her arrival.
"A major part of the preparations for Anzac's maintenance period was the facilitation of a C-17A Globemaster sustainment flight, supported by the RAAF, which saw Fleet Support Unit and 816 Squadron personnel and stores arrive ahead of the ship.
"Day-to-day, the wharf area can be congested with logistics resupply, maintenance teams and local contractors. RAN liaison officers work closely with the UK Wharf Authority to ensure safety and security are always prioritised," Lieutenant Commander Aitchison said.
The Commanding Officer of British Defence Singapore Support Unit, Commander Tim Hutchins, Royal Navy, who is responsible for management of the Sembawang Naval Wharves and the nearby Senoko Fuel Installation said the wharves are used by a variety of naval and auxiliary ships from countries including Australia, the UK, New Zealand, and the US.
"Australia is one of the larger users of the installation, which is capable of supporting both port visits and short maintenance periods for all Australian military ships and submarines. It is always a pleasure to have Australian sailors here in Sembawang," he said.
"Between the various countries who use and work at the installation, we share a very close relationship to ensure the needs of all visiting vessels are supported.
"This includes the provision of fuel, food and stores resupply, supporting diving operations, boat work, general maintenance activities and even helicopter ground runs and partial test flights.
For the sailors from Navy's Fleet Support Unit Deployed Maintenance Teams, Anzac's maintenance period was a valuable opportunity to sharpen their technical skills and experience overseas travel.
Although she has not been posted to a seagoing position yet, electronics technician Seaman Stella Caruana said the opportunity enabled her to understand and learn the processes of completing planned maintenance tasks with only the limited equipment available on a ship.
"Additionally I have enjoyed learning my way around the ship and used this as a chance to chat to fellow sailors about the challenges many face at sea as well as the more general day-to-day aspects of life at sea as well," Seaman Caruana said.
Able Seaman Marine Technician Oskar Ward said Anzac's crew had been knowledgeable and welcoming to unit personnel.
"My time in Singapore has been a great chance for me to improve my skills in a frigate," he said.
"I got the chance to explore the country and try all sorts of different food.
"This is my first time in a Fleet Support Unit Deployed Maintenance Team and I have thoroughly enjoyed it."
Chief Petty Officer Sean O'Neill said the unit supports Navy to maintain a near-continuous presence in the region.
"The teams also enable the ships to give their crew respite after being deployed for extended periods," he said.
"For the deployed personnel, this assists in retention of our maintainers and increases both technical and social mastery due to tasks being different to the usual day-to-day Fleet Support Unit operations back in home locations."
Anzac embarked on a five-month regional presence deployment in April, and continues conducting training, maritime exercises and engagements with Australia's regional partners.
.

.
.

.

---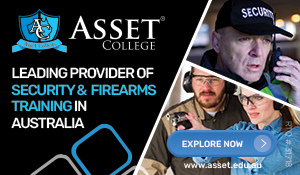 ...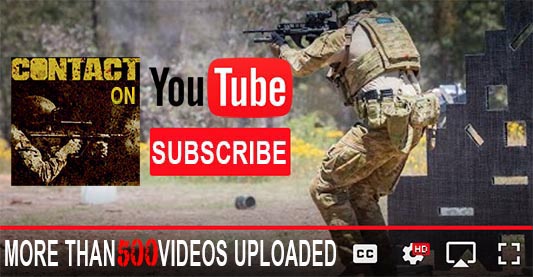 ---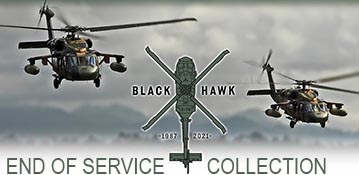 ...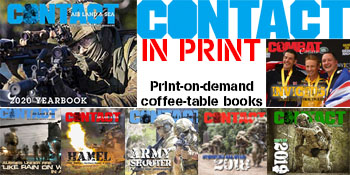 ---
.
.
1719 Total Views
2 Views Today