Aussie infantry 'blooded' in the Philippines

'Balikatan', meaning 'shoulder to shoulder' in the Filipino dialect of Tagalog, has been displayed through mateship and cooperation between Australian, Philippine and US soldiers on Exercise Balikatan.
CAPTION: Sergeant Ryleigh Egan, Joint Australian Training Team – Philippines (JATT-P), conducts a live-fire serial with the US Army on the M240B Medium Machinegun at Fort Magsaysay during Exercise Balikatan 23. Story by Captain Diana Jennings. Photo by Leading Seaman Nadav Harel.
Soldiers of the 6th Battalion, Royal Australian Regiment, started in the Philippines as part of the Joint Australian Training Team – Philippines (JATT-P) in February, initially deploying to the southern island region of Maguindanao.
The training team delivered lessons and practical activities on marksmanship, combat shooting, reconnaissance and combat first aid during the six-week program.

Platoon Commander Lieutenant Nicholas Elks said training soldiers of the Armed Forces of the Philippines (AFP) in a region that sees active conflict was an eye-opening and worthwhile experience.
"Knowing that the soldiers we trained had come directly off combat operations within their own region and potentially going back into conflict made it personally rewarding to provide them with useful skills for practical application," Lieutenant Elks said.
"I think it also homed in on the value of the training we do back in Australia and the real-life application of those skills in the near region."
Lance Corporal Corbin Pett said the training team adapted coaching styles to suit the Philippines soldiers and was impressed by the level of combat shooting they achieved.
"We picked up on some basic Tagalog and applied their catch words to help communication," Lance Corporal Pett said.
"By the end of the training package they were executing battle lines with multiple threats and doing really well.
"The soldiers were so eager to learn and very receptive – almost like sponges – to the training we delivered."
The AFP also passed on some valuable knowledge and skills to the Australian soldiers.
"We were lucky the AFP conducted jungle training for us on how to survive: tactics, cooking and even catching cobras to drink their blood … those guys are hard core," Lance Corporal Pett said.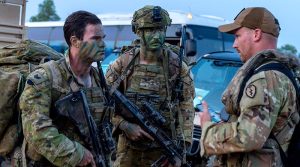 "They are definitely superior in the jungle environment, so we picked up little tricks and I think next time we go to Tully we will be fine."
Forging close bonds both on and off duty, Lance Corporal Pett said the soldiers developed a sense of mateship, which made it tough moving on to the next component of their rotation.
"We played basketball together in the afternoons and had a small goodbye function which included a bit of karaoke – that was our biggest shortfall of the visit, as none of us could sing," he said.
"That aside, they really respected us as Australian soldiers – it was kind of bittersweet to leave but we're thankful for the opportunity and hope it goes well for them."
Leaving on a high (out-of-key) note, the JATT-P contingent moved from south to north, attaching to the AFP 7th Division and the US Army 1st/27th Infantry Division for Exercise Balikatan.
With more than 17,000 troops involved in the exercise, the relatively small Australian contingent took part in joint air-mobile operations and combined-arms attacks to enhance interoperability and cooperation between partner forces.
Lieutenant Elks said being a part of the massive exercise was a unique experience that allowed his soldiers to operate effectively and use a multitude of partner-force assets.
"The expeditionary nature of the exercise has been great, to get on the ground in different environments and conduct realistic combined-arms training with artillery, engineers and aircraft," Lieutenant Elks said.
"After learning from one another, we can now adapt how we operate to work best together in the future."
Lance Corporal Pett said the experience of training and learning from one another built memories and quiet confidence.
"To be in the Black Hawks and the Chinooks for the air assaults was amazing.
"It was a great experience in offensive operations.
"It was also good to recognise how well we performed, using our tactics, the element of surprise and individual discipline as a smaller but effective force."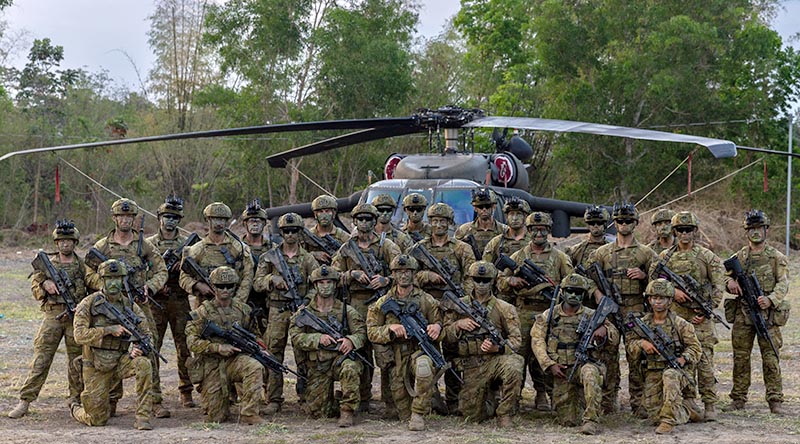 .

.

---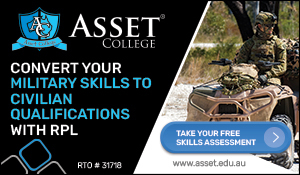 ...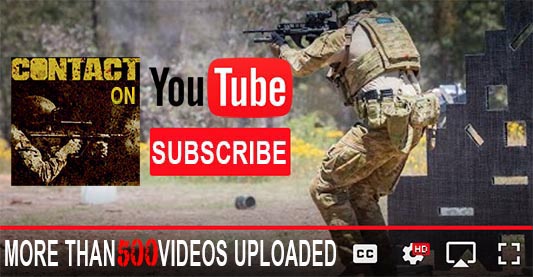 ---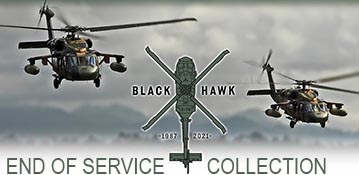 ...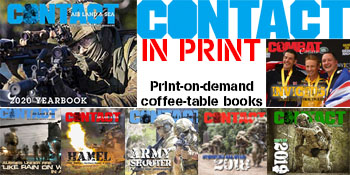 ---
.
.
2491 Total Views
6 Views Today