Invoking the Anzac spirit through song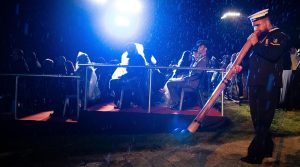 When Leading Seaman Joseph Canning played his didgeridoo at the Anzac Day Dawn Service in Gallipoli, he was letting the spirits of those who died there know that Australia had not forgotten them.
CAPTION: Leading Seaman Joseph Canning rehearses (above) with his didgeridoo at ANZAC Cove on the Gallipoli peninsula in Türkiye, and playing at the Dawn Service on 25 April. Story by Lieutenant Geoff Long. Photos by Corporal Madhur Chitnis.
Leading Seaman Canning, a Kullili man from Caboolture in Queensland, is the Regional Indigenous Development Coordinator for the Cairns district in north Queensland.
While he has played the didgeridoo regularly since the age of eight, he never dreamed that one day he would get the honour of playing it in Türkiye to commemorate Anzac Day.

"To bring my didgeridoo here and play my songs is both a privilege and an honour and an experience I will pass on to my family in the years to come," he said.
"Through music I bring out my own ancestors, who will let the Anzac spirits know we're here to show them respect."
Leading Seaman Canning first joined the Royal Australian Navy as a boatswains mate in 2016 through the Navy Indigenous Development Program.
While he had a close friend join the Army, he said he was drawn to Navy through his grandfather, a RAN signalman who served during the Korean War.
In his current role he wants to smooth the path for other Indigenous young people to join Navy, particularly those from remote communities.
"It's recognising what assistance may be required for some of the younger members, taking into consideration where they may have come from," Leading Seaman Canning said.
In the meantime, through his deployment to Türkiye he has been learning more about the Gallipoli campaign and what the original Anzacs went through.
"Every year I stop to commemorate Anzac Day, but to actually be here and see what the Anzacs went through firsthand is an eye-opener and makes the respect that I have for them even more powerful," he said.
Leading Seaman Canning played his own compositions on the didgeridoo for both the dawn service at the Anzac commemorative site and then the service at the Lone Pine memorial later in the morning.
.

.

---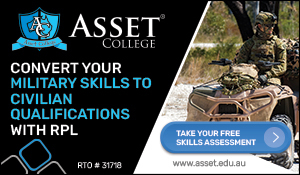 ...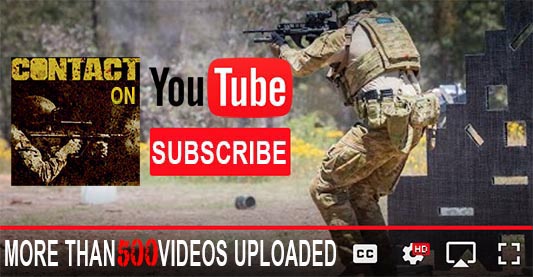 ---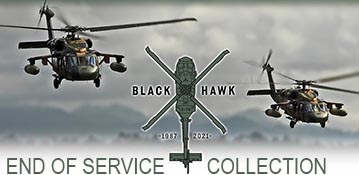 ...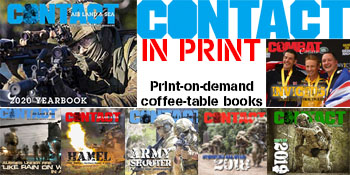 ---
.
.
467 Total Views
4 Views Today