WWII RAAF veteran's exploits remembered 80 years on
Share the post "WWII RAAF veteran's exploits remembered 80 years on"

Just before WWII, a lifelong love was blossoming between two Australian teens who met while carrying rubbish bins across their Adelaide school grounds.
CAPTION: Wing Commander Adam Robinson reminisces with 100-year-old Dorothy Craig about her spouse, WWII RAAF veteran Lloyd Craig, who died in 1962. Story by Flight Lieutenant Claire Burnet. Photos by Corporal Brenton Kwaterski.
When war broke, Dorothy and Lloyd's courtship was interrupted.
Lloyd Albert Craig joined the Army as a pharmacist and his younger brother Gordon joined the RAAF as a pilot, both when they were 18.
Wing Commander Adam Robinson, Executive Officer of 92 Wing, recently visited Dorothy, now 100.

She reminisced that Lloyd then transferred to the RAAF to become a pilot like his brother but, being colour blind, was instead sent to Ballarat to train as a navigator and radar operator.
"If it hadn't been for his eyesight he may have become a pilot sent to the United Kingdom like his brother Gordon, who was sadly killed during his service at 23 years of age," Dorothy said.
Instead, Lloyd trained under General MacArthur before transferring to a town near Darwin, where he flew with the United States Army Air Force (USAAF) on B-24 Liberator missions.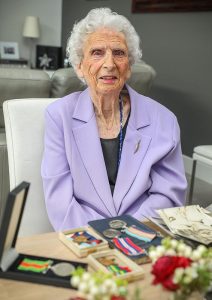 Wing Commander Robinson said Dorothy only learned that Lloyd was part of a significant mission with the USAAF 52 years after his death.
"If she hadn't been clearing cupboards in 2014 and Lloyd's war diary hadn't fallen open onto the page describing the mission on December 29, 1943, she would never have known he was part of a war mission of such significance," Wing Commander Robinson said.
In his diary, Lloyd recorded a citation describing how the officers and enlisted men of the 531st Bombardment Squadron were credited with 'extraordinary achievement while participating in an aerial flight over Manokwari, New Guinea, on 29 December 1943.'
The USAAF citation records that Lloyd's aircraft was the lead in a flight of four B-24s which came under intense attack from anti-aircraft fire and interception by 10 Japanese fighters, but was credited with definitely destroying four interceptors, before resuming the mission and destroying an enemy freighter. At the conclusion of this hazardous mission, this crew had flown more than 12 hours and had displayed marked skill, initiative and courage in their determination to carry through a successful reconnaissance and wreak destruction on the enemy.
So extraordinary was the mission that Lloyd's USAAF crew members were awarded the US Distinguished Flying Cross (DFC).
"As an Australian, though, he wasn't awarded the DFC his fellow crew members received," Dorothy said.
Lloyd went on to fly numerous more missions with the USAAF over the north-western sector of Dutch New Guinea, and when the war was nearly over, Dorothy and Flight Sergeant Lloyd Craig were married at 22 and 24 years of age respectively.
"At our wedding, Lloyd's father proudly shared cabled news from England that his brother Gordon had been awarded a DFC medal for his tenacity, endurance and fine fighting spirit over Berlin, Frankfurt and Essen," Dorothy said.
Post-war, Lloyd transferred to the Citizen Air Force as a warrant officer and became a civilian pharmacist.
In 1962, he died from leukaemia, yet the passing of time has not dimmed the memories for his wife and family.
"It would have been wonderful for Lloyd to be awarded a DFC like his brother, but our family and I are so proud and grateful to have since learned about his vital war contribution," Dorothy said.
This year will mark the 80th anniversary of Lloyd's December 29 mission success.
.

.

---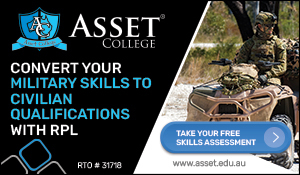 ...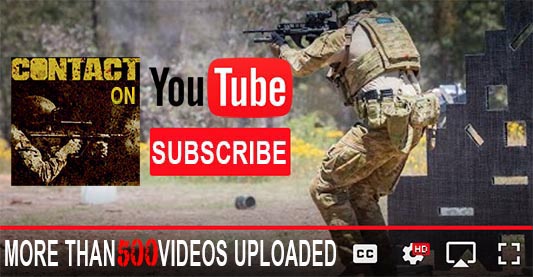 ---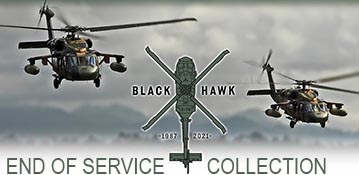 ...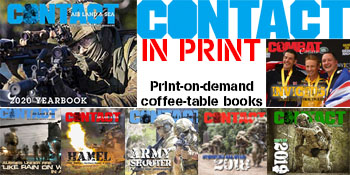 ---
.
.
Share the post "WWII RAAF veteran's exploits remembered 80 years on"
700 Total Views
6 Views Today