First tending gardens, now hearts and minds

Growing up in Hervey Bay, Chaplain Luke Drury never imagined becoming a pastor or joining the military.
CAPTION: Army Chaplain Luke Drury with Father Iona Tatau, Catholic Vicar General at the Nawra Diocesan priest's chapel, Teaoraereke, Kiribati. Story by Lieutenant Carolyn Martin. Photo by Petty Officer Bradley Darvill.
After he graduated from school, he began working life as a landscaper.
God and the church weren't in the picture back then and certainly not on his list of career pathways.
"I started going to church later in life, in my early to mid-20s. It was other people who said they could see me in ministry long before I recognised it," Chaplain Drury said.

"I just thought it was silly until it got said by too many different people, and I finally thought, 'okay there might be something in this'."
After conversations with a close friend and pastor, he enrolled in a Bachelor of Ministry part-time while still landscaping. He was offered his first pastor role while still studying – as a student pastor at Highfields Church of Christ.
"Moving from landscaping to church ministry work was a huge change and quite challenging," he said.
"Coming from a job where I could see what I had achieved in a day with my hands, to one where I was to effect change in people, most days you don't actually see the results of your work in a visible way. It took some time, but I eventually learnt to settle in this very different work and calling."
He became an associate pastor and then a senior pastor at Kingsthorpe Church of Christ.
"By this stage, I was married and had three children in primary school. My wife was also the school chaplain at the only school in town, while I was pastoring the only church, so our lives were very full of community engagements and connections," Chaplain Drury said.
It was about seven years into life as a church minister in the Toowoomba region when an Army chaplain friend suggested he would be a good fit for Army.
Chaplain Drury warmed to the idea and combined church pastor life and Reserve chaplaincy life for a short time before committing to Army chaplaincy full-time. He said he was inspired by how open and receptive the soldiers were to his counsel.
"The opportunity to really do personable ministry, more of that closer one-on-one type ministry, was a real draw for me," Chaplain Drury said.
"My time in the Reserves showed me that soldiers really saw chaplains as a go-to for pastoral support – even though most are not religious – and I found that I was able to do my job on a larger scale.
"I can honestly say I felt a calling to Army chaplaincy."
Life as an Army chaplain means less up-front ministry work, like leading church services on Sundays. There are still services in the field and some ceremonial work, but more one-on-one pastoral care.
"Barracks life is really important in that regard, and a lot of great work happens there," he said.
He has had postings at Army Aviation Training Centre at Oakey, 6th Engineer Support Regiment at Amberley, and is now at 4th Regiment Royal Australian Artillery, Townsville.
Chaplain Drury said he enjoyed going into the field with the soldiers on training exercises and deploying on operations, including Operation Flood Assist in Lismore, and conducting key religious leader engagements on Operation Solania in Kiribati for the past two years.
"Stepping out of the green space to a degree, and getting the opportunity to go and connect with church ministers in another country on behalf of our Defence force has been an enlightening experience and opened up a whole new aspect of this job that makes me appreciate what a privileged position we sit in as chaplains in the ADF," Chaplain Drury said.
"Coming over to Kiribati and meeting with the church leaders, obviously there are cultural differences, but there's not a lot that separates us as church pastors so we can connect easily. They face the same challenges in their churches as we do in ours, and we are able to find common ground there to build a relationship from."
.

.

---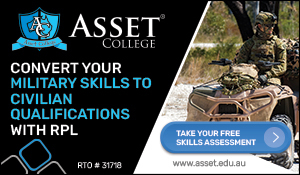 ...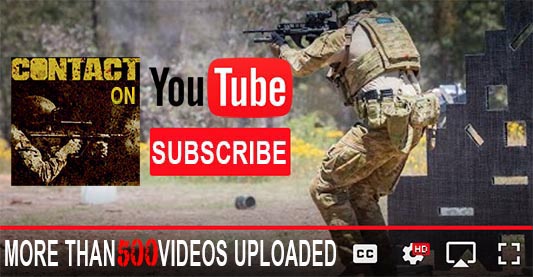 ---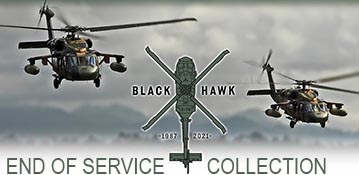 ...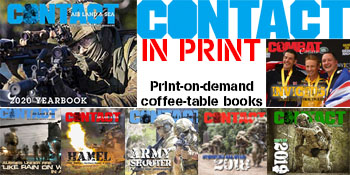 ---
.
.
1242 Total Views
10 Views Today