Ridiculous reporting on 3RAR training/news video
Share the post "Ridiculous reporting on 3RAR training/news video"

Daily Mail Australia newspaper published a ludicrous story this week headlined – "Outrage as the Australian Army releases a chilling recruitment ad showing soldiers attacking 'civilians' rather than foreign enemies".
CAPTION: Australian Army soldiers from 3rd Battalion, Royal Australian Regiment and 1st Military Police Battalion defend against role players as part of a Populations Protection Control course at Lavarack Barracks in Townsville, Queensland. Photo by Bombardier Guy Sadler.
The newspaper's headline justified with the sub head – "Commenter compares it to anti-lockdown protests in pandemic".
The newspaper report said "A new Australian Army recruitment advertisement has sparked outrage for showing soldiers engaged in a battle with 'civilians' rather than foreign combatants.

"The ad opens with soldiers wearing visors and carrying riot shields rushing to a stand off with people wearing casual outfits, but some of whom have military backpacks" [though the video clearly shows most of the 'civilians' wearing military chest webbing].
"The ad is titled 'Population Protection Control training', but a commenter under the video said what they're doing should be called 'riot-control training' [we actually agree with this line – Defence regularly shoots itself in the foot trying to make things sound more innocuous].
"'Hopefully you guys don't employ these tactics next time there's a peaceful protest in Melbourne', they said, referring to anti-lockdown protests during the pandemic [which were exclusively handled by police].
"In the clip, as soldiers crouch behind their shields they're pelted with bricks, then a soldier with a German shepherd dog on a leash orders the protestors to 'Move back'.
"The dog, who is wearing a military vest, salivates at what's happening and later bites into the arm of a protestor who [just happens to be] protected by heavy padding.
"Amid dramatic music, the soldiers move forward on the protestors, who continue to pelt them with bricks, while one attacks the officers with a baton.
"As the intensity of the pounding music builds, the soldiers come under fierce attack by kicks, batons and having a huge tractor wheel [actually two small-ish truck tyres, which anyone who actually watched the video and knew the difference between a truck and a tractor or a tyre and a wheel would have easily identified] rolled into them.
"The soldiers eventually prevail, though one of the protestors then uses a loudhailer to say 'They can't take us all,' to laughter from those around him.
"The ad, filmed at Lavarack Barracks, Townsville, Queensland includes soldiers from the 3rd Battalion of the Royal Australian Regiment and the 1st Military Police Battalion.
"The Australian Defence Force denied it provides training to soldiers to suppress domestic protests when asked by Daily Mail Australia.
"Population Protection Control employs non-lethal techniques to assist soldiers responding to large or aggressive crowds in situations of civil unrest while on overseas deployments,"a Defence spokesperson said.
"This includes peacekeeping operations where soldiers may be faced with large crowds at food distribution points or evacuation operations where soldiers are required to hold the security of perimeters in the face of desperate crowds."
"The department added that the training tested their ability to cope with what the 'realistic, high-pressure scenarios, preparing them for stability operations and ensuring the Brigade remains a capable and ready force'.
"But [not to let the truth get in the way of a shite story, the newspaper continued…] many commenters were concerned at what the advertisement portrayed.
"'Let's not kid ourselves this isn't about 'protection' but about 'Control' we haven't forgot what happened during 2020 & 2021,' said one [who couldn't cite a single incident where military riot control was used – because domestic riots are handled by relevant State police forces].
"Another wrote: 'Take out the protection and you have the real meaning of this.' [because he obviously knows]
"A third added that this is what happens 'when the govt is afraid of their own citizens'. [god help us!]
"There were some commenters however who voiced their support for the ad. [ooh, a fair and balanced ending…]
"One commenter who claimed to have participated in similar training with the Australian Army also gave his take on the situation.
"'When we did it prior to the Sydney Olympics, we were dealing with Molotov Cocktails being thrown at us and a bunch of other stuff,' the person said.
"'Would have loved just to get rocks and the occasional tyre'."
CONTACT's favourite comment on the Daily Mail Australia post was "To be fair one of the rioters had Parramatta footy shorts on".
If CONTACT supporters comment below in support of 3RAR and its training, then we can justify our own headline.
.

.
.

.

---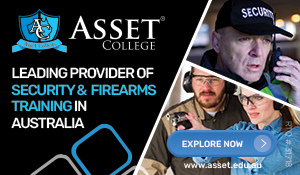 ...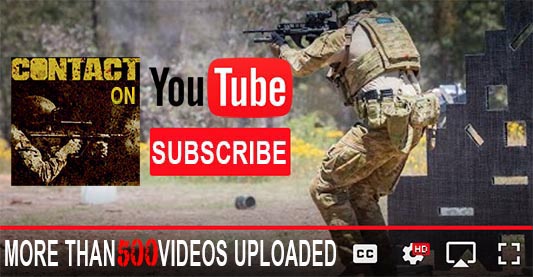 ---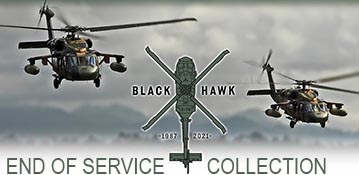 ...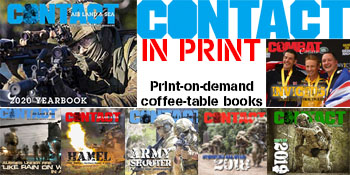 ---
.
.
Share the post "Ridiculous reporting on 3RAR training/news video"
19662 Total Views
24 Views Today