ADF brings more 7.62mm into service

EDITOR's NOTE: I have edited my headline and photo caption to correct my assumption that the SIG Sauer MCX would replace Steyr, after reading comments below. Thank you to all those who know better than me, but, in my defence, I think the wording of this press release is ambiguous.
Regardless – 7.62mm (in the form of .300 Blackout) is coming to the ADF – apparently as a replacement for the 9mm MP5.
The Australian government has signed a multi-million dollar agreement with a Queensland company to start acquiring and supplying the next generation of small arms for the Australian Defence Force.
CAPTION: SIG Sauer's MCX in .300 Blackout calibre [7.62×35mm] [a sub-sonic round] has been selected as the ADF's new 'personal-defence weapon for dismounted combatants'. Photo Sergeant Tristan Kennedy.
The contract is part of a $500-million-plus commitment to provide Australia's soldiers, sailors and aviators with enhanced-lethality weapon systems.

Head Land Systems Major General Andrew Bottrell said the Lethality System Project (LAND 159) Tranche 1 contract had been awarded to Queensland-based company NIOA.
Between now and the mid-2020s, NIOA will use a range of sub-contractors to supply new sniper rifles, pistols, shotguns, personal defence weapons, fighting knives and an assault-breaching system to the ADF, with many of the new weapons to be on display at the Land Forces expo in Brisbane from 4 to 6 October 2022.
Major General Bottrell said the contract would include munitions and ancillary equipment including optical and laser systems, torches and suppressors for the new generation of small arms.
"Under the contract, NIOA will be the prime contractor, working with local and international suppliers and weapon manufacturers on the acquisition, integration, delivery and ongoing support of the new weapon systems from 2023," he said.
"This is a bold step into modern weaponry to quickly improve Australia's defence preparedness.
"Early engagement with industry has proven very successful.
"NIOA has demonstrated a long‑term commitment, private investment, and a focus on growing sovereign industrial capability to support Australia's war fighters.
"The collaboration between Defence and industry means we will acquire the best-available weapon systems for our troops."
NIOA weapons and munitions specialists worked alongside the Commonwealth project team to  evaluate 649 products across weapons, ancillaries, and munitions for 11 mission systems before making its final recommendations to Defence in a 600-page report.
The company said their transparent, collaborative and rigorous process included 800 weapons and ammunition test serials with more than 31,000 rounds fired during evaluations off site and at its Brisbane indoor range where it invested more than $1m in new testing equipment specifically for the LAND 159 project.
CEO Robert Nioa said the company's best-of-breed approach maximised industry participation to ensure Australia's servicemen and women had the best combinations of the best equipment to complete their missions safely.
"The battlefield capability increase that these next-generation weapons provide is a game-changer for our warfighters," Mr Nioa said.
"NIOA is proud of its role in this project.
"Protecting our national security means teamwork at every level – government, Defence and industry.
"As an Australian-owned company we feel strongly about assisting the Commonwealth government to meet the sovereign capability priorities of today and tomorrow."
Defence said it would seek to maximise Australian-industry involvement throughout the life of the Lethality System Project, and ensure continuous engagement with industry partners.
New weapons systems to be acquired include:
SIG Sauer MCX, in .300 Blackout calibre – selected as the platform for the personal-defence weapon system, to provide dismounted combatants with a light, modular, and compact weapon system that can be rapidly optimised for specialised roles.
SIG Sauer P320 XCarry Pro – selected as the platform for the sidearm weapon system – will be complemented with reflex sights and a white-light illuminator.
Benelli M3A1 – selected as the platform for the combat-shotgun system – is operable in semi-automatic or pump-action mode – it is complemented with a red-dot sight and white-light illuminator.
Accuracy International AX-SR – selected as the platform for the long-range sniper capability – will be introduced into ADF service as a multi-calibre system capable of delivering in .338 Lapua Magnum, .300 Norma Magnum and 7.62mm NATO calibres.
Safran JIM compact multispectral surveillance device and Steiner laser range-finding binoculars – selected to provide ADF snipers with a day and night sniper surveillance capability.
Barrett M107A1 – selected as the platform for the anti-material sniper capability. The M107A1 is a lighter, modernised and suppressed derivative of the in-service weapon, and is complemented with precision optics, night vision and range-finding devices.
What do you think? – comment below…
.

.

---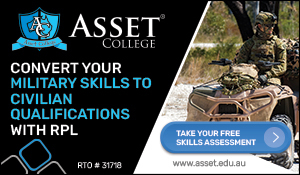 ...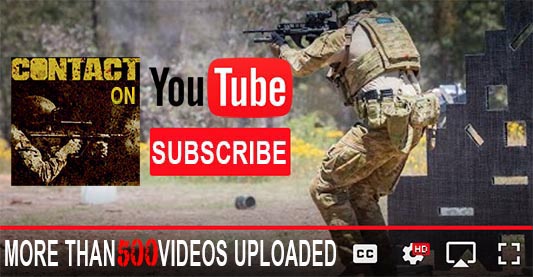 ---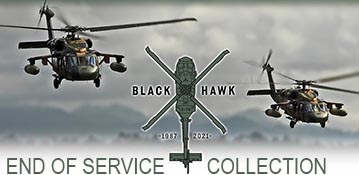 ...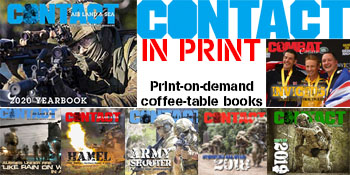 ---
.
.
47011 Total Views
32 Views Today