Relationships are key to submarine success

When the Government announced Australia would acquire a fleet of nuclear-powered submarines, it could not have felt closer to home for two Navy submariners.
CAPTION: Navy submariner Lieutenant Commander Daniel McCall, left, and US Navy Submarine Squadron 15 Commanding Officer Captain Bret Grabbe stand in front of USS Key West, alongside US Naval Base Guam. Story by Lieutenant Sarah Rohweder. Photo by Mass Communication Specialist 3rd Class Naomi Johnson.
On September 16, 2021, the Australian, British and United States leaders announced the AUKUS enhanced trilateral security partnership.
They said AUKUS would build on the three nations' longstanding relationships and enable deeper cooperation, including on security and defence capabilities.
The first initiative under AUKUS was Australia's acquisition of nuclear-powered submarines.

At the time, Lieutenant Commander Daniel McCall and Chief Petty Officer Michael Silvello were sailing aboard the US Navy's Los Angeles-class fast-attack submarine, USS Key West.
The news was a memorable moment for the duo, who were experiencing the benefits of a nuclear-powered submarine.
It was the first time Lieutenant Commander McCall, a weapons electrical engineer officer, had deployed on this type of submarine – a six-month experience he will never forget.
"It was a rewarding experience. I learned a great deal throughout the deployment because I was able to share my own experience, make valuable contributions and bonds with US shipmates," Lieutenant Commander McCall said.
The pair's postings were part of a personnel exchange program between the Australian and US navies.
Submariners from each country participate in collective training, conduct sea readiness evaluations and undergo an extensive deployment aboard the host country's submarine.
Australian submariners deploy aboard a US Navy fast-attack submarine, with opportunities to broaden their experience in tactics, techniques and procedures, and the employment of advanced sensors.
Historically, access to and work on the submarine's nuclear propulsion system has been excluded, but these broader opportunities are being explored as part of the AUKUS partnership.
The Nuclear Powered Submarine Taskforce (NPSTF) is exploring further education and skilling pathways to support the acquisition and sustainment of nuclear-powered submarines, and the greater Australian nuclear enterprise.
To date, two Navy members completed a seven-week UK Nuclear General Course and two Australian Public Service (APS) staff attended the Bettis Reactor Engineering School.
The latter included a subsequent posting to the US.
Offerings are also being developed through the Defence STEM Cadetship Program and University Scholarships, which provide entry-level employment pathways for high-performing university students studying relevant STEM degrees.
In addition, ADF and APS personnel can apply for a Defence Masters Sponsorship to study for a Masters of Nuclear Science at the Australian National University or Masters of Nuclear Engineering at the University of NSW.
Australia has also launched the Overseas Masters Sponsorship, enabling Navy personnel to study nuclear-related masters degrees at Penn State and Birmingham universities, and the taskforce is examining vocational pathways to a nuclear-powered submarine construction and sustainment workforce.
Chief of the NPSTF Vice Admiral Jonathan Mead said the taskforce was two-thirds of the way through selecting the optimal pathway to a nuclear-powered submarine for Australia with its AUKUS partners.
"We have reached a point where we now have a substantial amount of information available to us and we are focused on our analysis and the recommendations we intend to make to government," Vice Admiral Mead said.
"The work we have under way with our AUKUS partners is more than just identifying which boat we will acquire. We are also focused on ensuring Australia has a workforce with the necessary skills to build, operate and sustain conventionally-armed nuclear-powered submarines.
"This is critically important. We need to cultivate career pathways across the nuclear-powered submarine enterprise – not just in Defence."
AUKUS partners have committed to an enduring trilateral effort to support these requirements.
Former Key West commanding officer Commander Michael McGuire said the exchange program emphasised the US and Australian navies' commitment to freedom and stability throughout the region.
"As our adversaries' capabilities grow, it is the alliances and partnerships that will continue to give us the competitive advantage in the Pacific," Commander McGuire said.
"The professionalism and experience of both Australian submariners were exceptional. Their invaluable contributions were significant and demonstrated the true worth of the submarine exchange program and strength of the US Navy-Royal Australian Navy (RAN) alliance."
Chief of Navy Vice Admiral Mark Hammond said maintaining relationships with partners was more important than ever, since the Indo-Pacific was "undergoing the most consequential strategic realignment" since WW2.
"The RAN is working closely with our friends, allies and like-minded partners to ensure a peaceful, prosperous, secure and stable Indo-Pacific region," Vice Admiral Hammond said.
.

.

---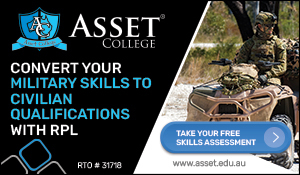 ...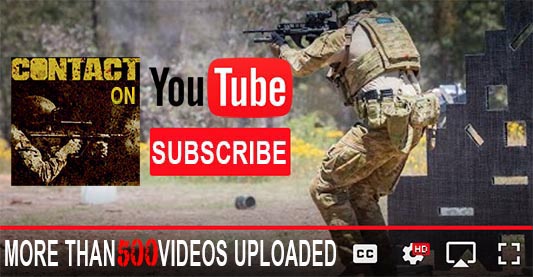 ---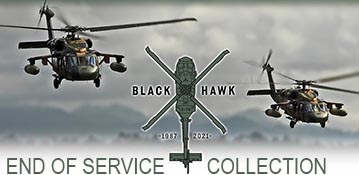 ...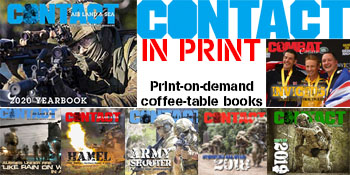 ---
.
.
2581 Total Views
2 Views Today