A combination of art and service

Darren Moffitt didn't think his first batch of Indigenous artwork was very special. He painted to pass time in hospital and stored it under the bed after getting home, until friends discovered it during a barbeque.
CAPTION: Then Warrant Officer Class Two Darren Moffitt with his artwork titled "The Salute". It depicted a dugong as the centrepiece was created for the Royal Australian Navy's centenary in 2011. It told the story of Indigenous service and connection to Navy. Story by Warrant Officer Class Two Max Bree.
"Everyone disappeared, then I found them in the bedroom and my wife was showing them my paintings," Darren said.
"A couple of weeks later, someone called and offered to buy one."
The former Army air dispatcher and Bidjigal man from Sydney was first inspired to paint in the late '90s by a cousin's large dot painting of a goanna.

"I thought I could do something like that, so I had a crack and got a bit of feedback," Darren said.
A friend later encouraged him to paint while in hospital, and after unexpected reviews of early works, Darren sought out other local Aboriginal artists and participated in a few exhibitions.
His first artwork for Defence was a painting about an Army HQ project created – in 2008, called 'The Journey'.
In 2009, while working on the Indigenous pre-recruitment course, Darren painted an artwork called 'Yuwauwa', (translates to YES!) to help tell the story of how the course supports the recruiting process for potential Indigenous entrants into Defence.
Darren's favourite artwork was a piece he produced telling the rich history of Indigenous service and connection to Navy for their centenary in 2011.
He first advised Navy to find an Indigenous sailor to paint it, but with none available, the task fell to Darren.  After it was unveiled, the then Governor-General Quentin Bryce spent 45 minutes speaking with him.
"She was interested in hearing the story behind it and talking to my family," Darren said.
He later designed art for the Defence Indigenous handbook, which was recently used in the acknowledgement of country section of a Army Logistics Training Centre's course.
In recognition of this, he was presented a plaque by the Army Logistics Training Centre commandant on May 19.
Darren said today's Aboriginal art was extremely diverse and a modern take on traditional themes and Dream Time stories.
He left Army in 2012 after 27 years' service and a deployment to Timor Leste, but, despite his artistic success, he hasn't painted for a few years.
While art made him some "pocket money", Darren gave most of his works away and he lost enthusiasm as it began to feel like a job.
"I was often never 100 per cent satisfied with my artworks, then people would come in and say they wanted to buy it," he said.
"But I often felt it was the wrong combination of colours."
Today he remains most proud of the Navy centenary piece, called 'The Salute'
"I had plenty of time and they gave me the story that they wanted in it," he said.
"Painting is not something I often do anymore, but I could pick it up tomorrow if I wanted."
.

.

---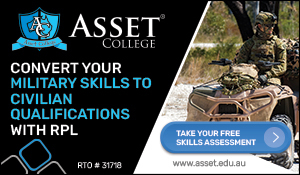 ...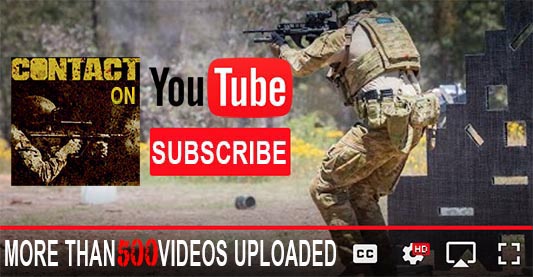 ---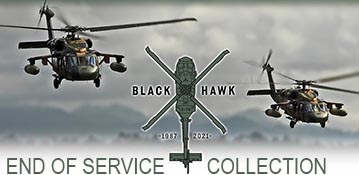 ...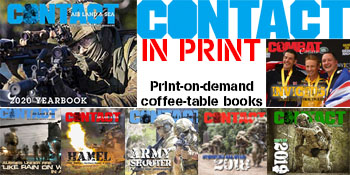 ---
.
.
1718 Total Views
2 Views Today