115 years of Defence science

When Australia's first defence scientist, Cecil Hake, set out to create a national factory to manufacture the gunpowder replacement cordite in a small building behind Melbourne's Victoria Barracks on 15 April 1907, he could not have known that he was laying the foundations for one of the world's great research institutions.
CAPTION: A Jindalee Operational Radar Network (JORN) transmitter site at sunset, Harts Range, Alice Springs. Photo by Leading Aircraftwoman Sonja Canty.
But just seven years after his first baby steps, with Australian troops heading to the World War I battlefields of Western Europe and the Middle East, Hake's tiny lab had become a rapidly expanding complex in the then-outer suburb of Maribyrnong, ensuring that Australia was self-reliant in munition productions.
The Defence Science and Technology Group (DSTG) is now the second-largest publicly funded research agency after the CSIRO, but still has Australian security – and the servicemen and women who provide it – at the heart of everything it does.
That aim requires close collaboration with Defence services and a full understanding of their needs, requirements and the theatres of operation in which they work or are likely to work.

"You have to know about the military operational environment and the physical environment in which they work," says Scot Allison, a retired DSTG physicist, whose work spanned missile development, air and ship defences.
"As a young scientist, our teams met with a lot of young military men and women. We learnt directly from them what they needed.  If there is one thing that gets instilled into you, it is that we don't want our ADF to go out with second-rate equipment – their lives are partly in your hands."
The experience of World War I cemented the importance of science in maintaining a strategic advantage, especially for a country with a vast land area and small population, thousands of kilometres from its most powerful allies.
By the eve of World War II, Defence Science had grown well beyond quality control for explosives. Just two weeks before the Germans invaded Poland, construction had begun on the Fishermans Bend site in Melbourne with a mission to provide a domestic aeronautical research capability that still is at the heart of Defence aviation science and engineering today.
The years following World War II resulted in an explosion of innovation from Australia's defence scientists in collaboration with our closest allies – the United Kingdom and the United States.
The Long-Range Weapons Establishment (LRWE) was formed in Salisbury, South Australia, to support a guided weapons facility at Woomera and was followed by three new laboratories there – the High-Speed Aerodynamics Laboratory, Propulsion Research Laboratory and the Electronics Research Laboratory.
A laboratory was established in Alexandria, NSW, for research into metallurgy, the Army Food Research Laboratories were established at Scottsdale in Tasmania and the Joint Tropical Research Unit (JTRU) established in Innisfail, Queensland, and operated jointly with the British Ministry of Defence.
Australian research from the middle decades of the 20th Century made its mark around the world. In the mid-50s, David Warren, a research scientist at Fishermans Bend, invented the black box flight recorder. At the same time, early research was taking place in Adelaide that would lead to the Jindalee Operational Radar Network (JORN), the most capable over-the-horizon radar system in the world.
The 1960s Chief Defence Scientist William Butement and Henry d'Assumpçao, who also later became a Chief Defence Scientist, invented the Barra passive array sonobuoy system, which were deployed from aircraft and helicopters to detect, locate and classify quiet submarines and surface ships.
By the early 1970s, Scot Allison and his team were developing Nulka, an anti-ship missile defence system. The US Navy was initially doubtful Nulka would work, but now deploys on 150 on its ships.
Today's scientists and engineers are still responding to Defence needs to address current and future threats and to tackle complex challenges, from Artificial Intelligence to hypersonics.
While some research projects take decades to come to fruition, DSTG also responds with critical urgency to needs of Defence personnel in the field, such as greater protection against improvised explosive devices in Afghanistan, and to public health crises – as it did working on face shield design and ventilator conversion to cope with the COVID-19 pandemic.
These days the emphasis is on collaborations with universities and industry to ensure Defence scientists have access to the best research ideas across the country and the world.
But it is also a priority of Professor Monro to entice young scientists to work in one of the many science, technology, engineering or mathematics related roles across Defence.
"This is an amazing place to make a difference," she says. "Because you get to work with the Australian Defence Force, you get to understand their problems and you get to then bring some of the leading-edge science and technology knowledge to those problems."
It's an extraordinary environment where you can create new concepts, test them out and deliver them to a very eager client and make a difference."
.

.

---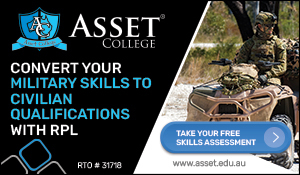 ...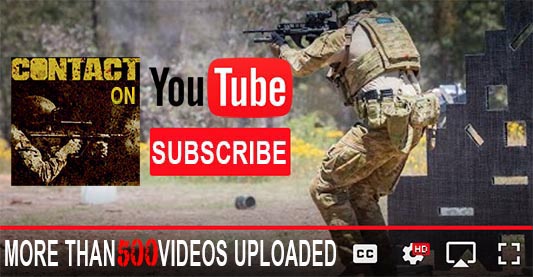 ---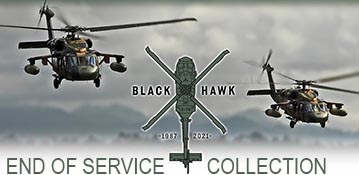 ...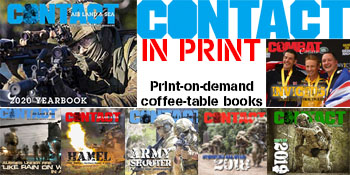 ---
.
.
2181 Total Views
6 Views Today