Support battalion's turn to sharpen skills

Having supported two demanding 7th Combat Brigade training activities this year, troops from the 7th Combat Service Support Battalion (7CSSB) recently completed their own gruelling training.
CAPTION: Craftsman Cameron Radke, right, and his team take part in Exercise Combat Echidna at Gallipoli Barracks, Brisbane. Story by Captain Jesse Robilliard. Photo by Corporal Nicole Dorrett.
Over three days, the troops completed Exercise Combat Echidna 21, also known as the CO's (commanding officer's) Challenge, at Gallipoli Barracks in Brisbane.
Event organiser and 7CSSB Regimental Sergeant Major, Warrant Officer Class One (WO1) Nathan Carpenter said Combat Echidna was a platoon-level activity, testing foundation warfighting skills.
"The troops were able to engage with members from other sub-units within the battalion and also be exposed to other units within 7th Brigade," WO1 Carpenter said.

"They used the 8th/9th Battalion, Royal Australian Regiment, urban training facility, got to experience the 1st Regiment 'dome' for all-corps call-for-fire training, and used the 2nd General Health Battalion's expertise during a mass casualty serial."
The 7CSSB troops also conducted escape-and-evasion serials and experienced some heavy downpours.
To finish up, the troops endured a punishing four-hour activity led by physical training instructors.
Lieutenant Jacob Duchesne, from the winning 6th Platoon, said the exercise was a rewarding experience.
"The challenge was excellent. There was significant buy-in from units across the brigade using subject-matter experts from other units and the Combatives Centre," Lieutenant Duchesne said.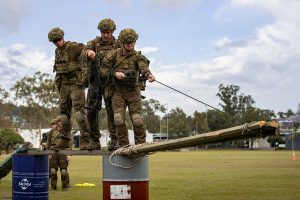 CAPTION: Soldiers from the 7th Combat Service Support Battalion build a bridge, a part of a teamwork challenge activity during Exercise Combat Echidna at Gallipoli Barracks, Brisbane. Photo by Corporal Nicole Dorrett.
The winning platoon was made up of members from the 106th Field Workshop, 5th Transport Squadron and 6th Field Supply Company.
Lieutenant Duchesne said he was proud with how his team performed.
"The wet weather, combined with some challenging stands, definitely tested the platoon, especially the culminating activity, wrapping up with a stores carry back to the battalion," he said.
"Despite this, all members of the platoon completed the activity, and we managed to come back from third place to win the CO's Challenge on the final day."
.

.
.

.

---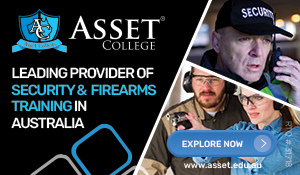 ...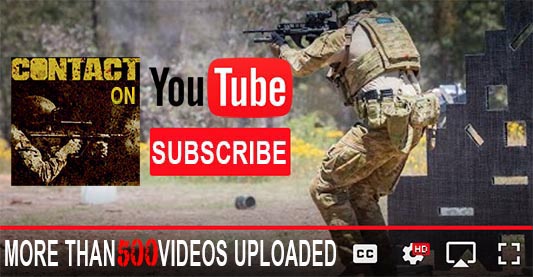 ---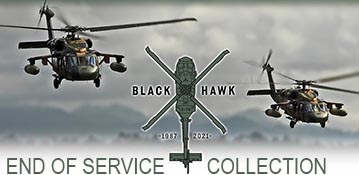 ...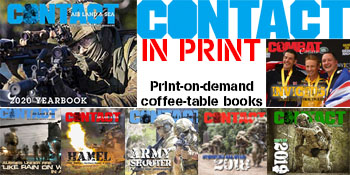 ---
.
.
3041 Total Views
2 Views Today