Joint Fires targeting data can now easily pass between Australian and US units following certification and validation of the latest version of the Advanced Field Artillery Tactical Data System (AFATDS) on Exercise Talisman Sabre.
CAPTION: Gunner Akbar Joeharris, from the 4th Regiment, Royal Australian Artillery, monitors the Advanced Field Artillery Tactical Data System inside a command post Bushmaster vehicle during Exercise Talisman Sabre. Story by Warrant Officer Class 2 Max Bree. Photo by Corporal Jarrod McAneney.
During the exercise firepower demonstration, US and Australian artillery observers sent digital targeting data to the Australian Joint Fires and Effects Coordination Centre.
From there, data was routed to a regimental command post which issued digital orders to US M777A2 Howitzers and Rocket Artillery, as well as Australian M777s.
Australia received the AFATDS upgrade earlier this year, and one of those setting up behind the scenes was Sergeant Dave Fordham, a networking sergeant at the Headquarters 1 Division Joint Fires Coordination Centre.

"On previous exercises we've fused systems to make it work. This is the first time we were fully integrated," Sergeant Fordham said.
"We're all on the same current version. It's fully digital with no workarounds. It's now plug and play, with a little bit of work in the back end."
AFATDS coordinates and calculates fire missions for mortars, artillery and naval guns, with efforts underway to link it with aircraft.
"It will recommend a solution based on the targeting requirements stipulated by the commander," Sergeant Fordham said.
"The commander might say 'when I see a tank, I recommend it be engaged by an aircraft' or a specific type of munition.
"The system will coordinate the fire onto the target. It will also recommend a solution of where to send that fire mission to."
The new AFATDS version features additional targeting menus, while the older open map system is retained alongside a new whirlwind 3D imagery mapping engine.
"If you take the time to cache all the imagery, it can produce a really good view of the area you're operating in," Sergeant Fordham said.
"As an artilleryman, wherever I go, I can drop that in the back of the system and have the best mapping possible."
Receiving fire orders via the updated system was Gunner Akbar Joeharris, an artillery command system operator with the 4th Regiment, Royal Australian Artillery.
From the Battery Command Post, he processed AFATDS targeting data.
"It works out the information you need to send bombs down range," Gunner Joeharris said.
"It's a supercomputer for gunnery.
"We'll get target numbers, grids, what type of mission it is: like 'fire for effect', 'adjust fire' 'at my command' or 'when ready'.
"It's very user-friendly. There are different shortcuts for what we mainly use. Visually, it looks similar to Windows XP menus."
When target data arrives, Gunner Joeharris performs a comms check to make sure nothing has dropped out, then checks the data.
He reports the fire mission to the command post officer, who confirms and reads it back.
The mission is then checked for safety.
"Everyone takes their posts and the data goes to the gun line," Gunner Joeharris said.
"It sends the guns all the info, like elevations and deflections. Everything it needs to know for the guns to fire."
.

.

---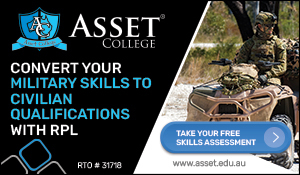 ...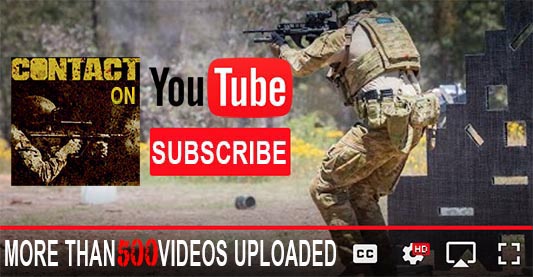 ---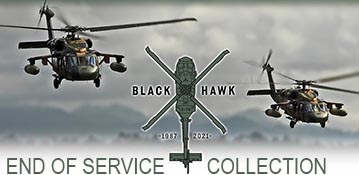 ...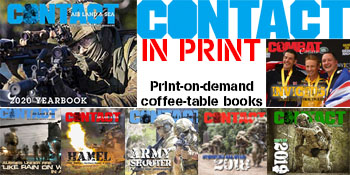 ---
.
.
2340 Total Views
2 Views Today