Ex Talisman Sabre 2021 officially launched

Australia's largest bilateral exercise with the United States (US), Exercise Talisman Sabre, has officially commenced for 2021 with the opening ceremony held at RAAF Base Amberley, Queensland.
Photo by CONTACT stringer Christabel Migliorini. Follow Chrissie on Instagram.
Commander of the Australian Defence Force's Deployable Joint Force Headquarters, Major General Jake Ellwood said the high-end war fighting exercise was designed to enhance the interoperability between the ADF and the US Armed Forces.
"Exercise Talisman Sabre reflects the strength of the Australia-US Alliance and the close and enduring nature of our military-to-military relationship," Major General Ellwood said.
"It is a powerful demonstration of the breadth and depth of the Alliance, which includes strong people-to-people links, world-leading capability innovation, and highly interoperable forces."

"This year's exercise will involve more than 17,000 personnel from Australia and the United States."
In addition to the United States, forces from Canada, Japan, New Zealand, the Republic of Korea and the United Kingdom will participate in Talisman Sabre 2021, and Australia-based personnel from India, Indonesia, France and Germany will observe the exercise.
A majority of these international forces will participate exclusively offshore, including around 5,000 who will participate as part of a United States Navy Expeditionary Strike Group, in a contactless component to the exercise.
"Talisman Sabre 2021 is a major undertaking for all participants and demonstrates our capacity to achieve large-scale operational outcomes, while also dealing with a global pandemic," Major General Ellwood said.
Brigadier General Eric S. Strong, Deputy Commanding General Officer of support of 4th Infantry Division and Fort Carson, Colorado said Talisman Sabre showcased the closeness of the Australian and US alliance and the strength of the Joint Force.
"For over 100 years, from the battlefields of France to the mountains of Afghanistan, Australians and Americans have fought alongside each other in war and trained together in peace," Brigadier General Strong said.
"Talisman Sabre builds on those foundations, prepares for our collective future and demonstrates our Nations' and service members' continued commitment to each another and our alliance.
"Bilateral exercises help maintain and build trust and interoperability among key allies through shared experiences and tough, realistic training."
Major General Ellwood said this year's exercise was essential to maintaining high-levels of interoperability between US and Australian forces.
"Talisman Sabre demonstrates that United States and Australian militaries can quickly join forces and execute highly complex, multi-domain operations in a challenging environment," Major General Ellwood said.
"Overall, these exercises provide an outstanding opportunity to develop broader interoperability with our friends, partners and allies – both in the region and further afield."
"The range of COVID-19 safeguards that have been incorporated into the exercise underscores the seriousness with which Defence is prioritising the health and safety of Australian communities Robust COVIDSafe plans have been put in place to mitigate the risks of COVID-19 on exercise participants and the general public," Major General Ellwood said.
"Talisman Sabre 2021 would not be possible without the generous cooperation of the community, including landowners, local governments, and traditional owners. We are grateful for their ongoing support."
The majority of activities will take place on Defence bases, as well as a range of training areas across central and northeast Queensland and off the east coast of Australia.
All international military participants taking part in the exercise onshore have undertaken the mandatory 14 days quarantine.
Exercise Talisman Sabre 2021 is the ninth iteration of the exercise and incorporates force preparation activities, amphibious landings, ground force manoeuvre, urban operations, and air combat and maritime operations.
It will also coincide with the 70th anniversary of the signing of the ANZUS Treaty and the 10th anniversary of the announcement of the US Force Posture Initiatives, demonstrating how our Alliance continues to evolve to meet the security challenges of the day.
Unfortunately, due to COVID-19 considerations, there will not be any public viewing opportunities during this year's Talisman Sabre, but the public is encouraged to follow the exercise here on CONTACT, with comprehensive report in CONTACT magazine issue 71, which will be published on 1 September and is completely free for subscribers.
.

.
.

.

---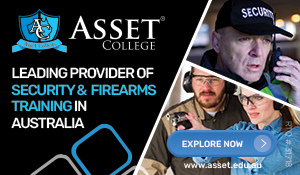 ...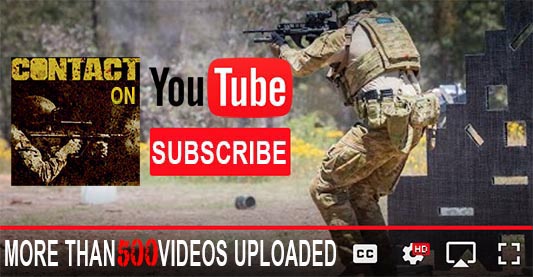 ---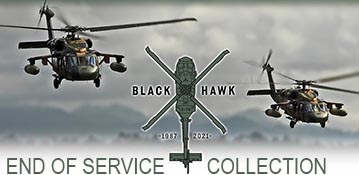 ...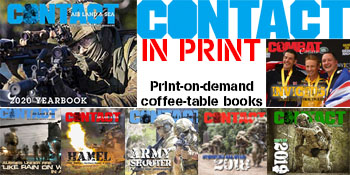 ---
.
.
3866 Total Views
2 Views Today