Paving the way for transformation

The Defence senior leadership group has heard first-hand about some of the innovation taking place in the organisation from those who are driving the changes.
CAPTION: Hing Wah Kwok and Sergeant William Gill presenting to the Defence Senior Leadership Group.
An Air Force sergeant, Army major, Navy commander, Defence group leader and a program director spoke to the leadership group as part of a presentation led by Associate Secretary Katherine Jones about the Defence Transformation Strategy.
Fuelled by passion, these change-makers aim to challenge the status quo, and help pave the way for others to bring their ideas to life.
Ms Jones said Defence needed innovation, creativity and transformation to stay ahead of the increasing demands on the organisation.

"Enduring improvement and transformation must become a part of our culture – our DNA – to ensure we are ready for the future," she said.
Ms Jones said the ability to continually improve and adapt was central to the Defence Transformation Strategy.
"It will strengthen our ability to respond by ensuring that we are organisationally fit – fighting fit," she said.
Group Leader Command and Control Information Systems at Defence Science and Technology Group Hing-Wah Kwok agreed.
"The future is bringing Ai, machine learning, algorithms and more," he said.
"We need to be ready to adapt faster than our adversaries."
Driven by his experiences of applications taking a long time to come into service, he has been working with CIOG to co-develop a DevSecOps environment to increase the ability to deliver applications and services at high velocity without sacrificing quality or security.
"This provides the future potential to significantly reduce the time for an application to come into service from years to months or even weeks," he said.
That's been shown to be possible at a recently completed Innovation and Experimentation Group maker week, organised by Army's Major B, where soldiers prototyped robotic and autonomous systems.
"What the group achieved in 72 hours would have usually taken months or years to complete. The experience has been truly remarkable," he said.
In the past year, the global pandemic has been a big driver of change.
Commanding Officer of Navy's Recruit School at HMAS Cerberus Commander Cindy Jenkins is responsible for delivering training and was required to pivot quickly when COVID-19 lockdowns were implemented in Victoria.
By developing modified training, online learning and innovative engagement, Commander Jenkins and her team safely graduated more recruits in 2020 than in the previous year.
"Challenging the norm, asking questions and looking at better ways of doing things has become our normal way of doing business," Commander Jenkins said.
The gathering also was told about the need to transform services at Defence bases.
Director of Estate and Infrastructure Group's Base Services Transformation Program, Kim Haines said base services were something that touched every part of Defence life.
"It is a great enabler of our capabilities and therefore we need to transform so that we are able to respond to changing priorities," Ms Haines said.
Air Force's Sergeant William Gill said a crucial enabler of innovation was the ongoing support from leaders.
While on deployment in Afghanistan, Sergeant Gill came up with the idea to use an unmanned aerial vehicle to enhance base security.
While using unmanned aerial systems near an airfield seemed unlikely, Sergeant Gill was empowered by his commanding officer to develop his idea, despite the long hours and challenges.
Sergeant Gill is now leading Air Force's Jericho 21 top-down transformation program.
"It is important that we empower commanding officers, officers commanding, and one-star commanders to invest and inspire their workforce to drive bottom-up innovation," Sergeant Gill said.
"We must acknowledge these projects will hold some level of risk, but we should be able to identify and manage the risk to an acceptable level."
Compelled by the desire to find new and better ways to things, each of these innovators demonstrated the diversity of transformation happening right now right across Defence.
Feedback from senior leaders has been immensely positive. Presenter Sergeant Gill said it was one of the highlights of his career to date.
"A real pinch-me moment," he said.
Major B concluded with words of wisdom from a previous commander that had stuck with him.
"Do what you can, with what you have, wherever you are," he said.
.

.

---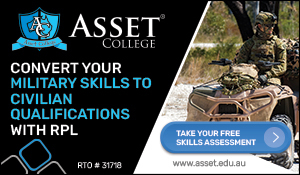 ...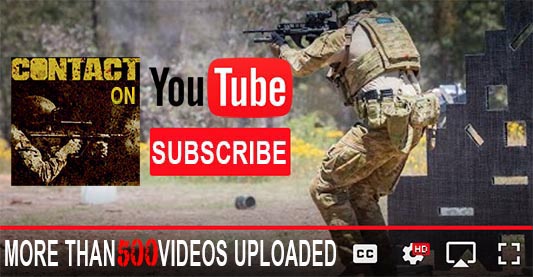 ---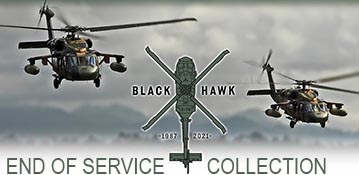 ...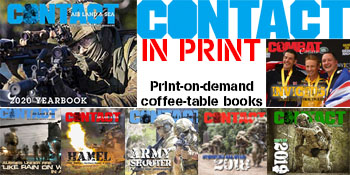 ---
.
.
1930 Total Views
2 Views Today