Milestone for border security force

A joint force protecting Australia's borders and maritime interests has marked 100 rotations.
CAPTION: Navy and Army personnel from Transit Security Element 100 at HMAS Coonawarra in Darwin, Northern Territory. Story by Lieutenant Gordon Carr-Gregg. Photo: by Petty Officer Peter Thompson.
Transit Security Element is part of the ADF's Operation Resolute, which can at any one time include up to 600 personnel at sea, in the air or on the land.
Operation Resolute is the ADF's contribution to Operation Sovereign Borders, Australia's whole-of-government effort to protect Australia's borders, combat people smuggling and prevent deaths at sea.
The area of operations for Resolute covers about 10 per cent of the world's surface, including Australia's 200-nautical-mile Exclusive Economic Zone, maritime approaches, offshore territories and shared borders.

ADF personnel patrol the area, policing illegal activity in protected areas, illegal maritime arrivals, prohibited imports/exports, maritime terrorism, piracy, robbery and violence at sea, compromises to bio-security and marine pollution.
More than 6000 personnel from Navy, Army and Air Force have rotated through TSE, many of whom are reservists.
Army reservist Lieutenant Claire Duffy said she has gained valuable experience in the joint environment.
As the Transit Security Element watch commander, she is responsible for providing ready teams in support of operational deployments on a variety of platforms.
"Transit Security Element personnel join a ship's company to better enable them to conduct mission tasking," Lieutenant Duffy said.
"They have embarked in many platforms including, both Cape and Armidale-class patrol boats, Navy hydrographic vessels, major fleet units and Australian Border Force vessels.
"The contribution they provide can supplement up to one-sixth of the ship's company and provide highly specialised skills including boarding party activities, defensive tactics and security operations in close quarters."
Alongside this, Transit Security Element personnel integrate into the ship's crew, taking on duty watches, line handling and even 'cleanos'.
Able Seaman Declan McGrath recently returned from assignment in HMAS Maryborough.
"Living and working in the joint environment in close proximity with Army personnel has allowed for cross-service skills training, giving me valuable experiences outside of my career continuum, such as close-quarters combat and battle readiness preparation," Able Seaman McGrath said.
"When not at sea, we continue training in Darwin and provide ongoing support to the Darwin Foodbank preparing food parcels for homeless and needy Darwin residents."
Commander Maritime Border Command Rear Admiral Mark Hill said the milestone of 100 rotations was important.
"It signifies the depth and breadth of experience found in this unique joint-agency construct and showcases the significant collaborative efforts of ADF people," Rear Admiral Hill said.
.

.

---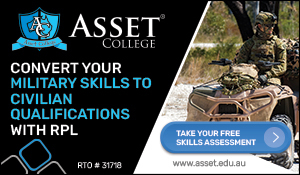 ...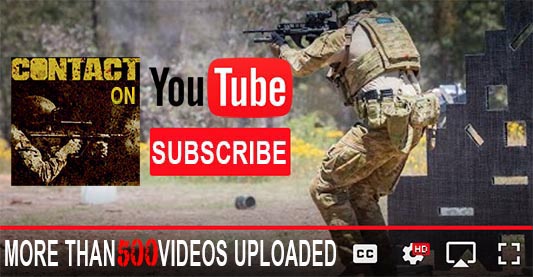 ---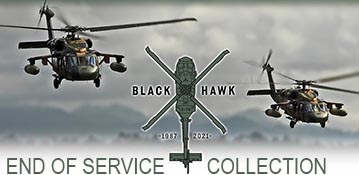 ...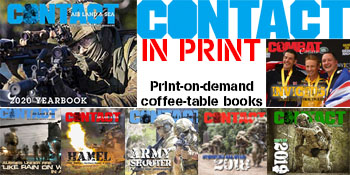 ---
.
.
11753 Total Views
26 Views Today