Defence building key relationships with industry
Share the post "Defence building key relationships with industry"

Defence staff are being given the opportunity to learn from Australian businesses. The innovative Defence Industry Secondment Program is a two-way educational process to increase connection with, and help create a more adaptable defence industry.
CAPTION: Minister for Defence Industry Melissa Price, Defence Industry Secondee Australian Army Major Mark Vermeer and Founder of Jenkins Engineering Defence Systems Peter Jenkins during the launch of the Defence Industry Secondment Program.
Defence Industry Minister Melissa Price officially launched the program in Sydney which ADF personnel and Defence Australian Public Servants can undertake placements industry between two and six weeks.
"I want to see our businesses thrive and this collaboration will ensure our sovereign industrial capacity can continue to support our Australian Defence Force," Minister Price said.
"All hosts and secondees will be supported throughout the program, allowing them to return to Defence with fresh knowledge and skills."

The Minister made the announcement while visiting Jenkins Engineering Defence Systems (JEDS), in Sydney one of the first businesses to take part in the program.
Major Mark Vermeer, from Forces Command, will commence his secondment at JEDS to gain experience working in research and development project management. In turn, Major Vermeer will be able to share with JEDS his expertise and know-how in Electronic Warfare, radar and radio communications.
"The secondment offers me experience in the corporate sector but allows me to lend my experience and insights from the ADF," Major Vermeer said.
"These secondments are a great opportunity to offer a different perspective outside of Defence. By collaborating with industry I will be exposed to different approaches, insights and observations."
Businesses from across the country will have the opportunity to share their unique knowledge with Defence, including Canberra-based engineering and systems integration company, SYPAQ.
General Manager Consulting, Richard James, believes getting involved in the program is a great way of supporting their 'customer first' strategy.
"We're a veteran-owned business, so we really do have a passion for helping vets, but above and beyond that we want to provide value for money and capability for the ADF," Richard said.
Colonel Dan Hartigan, recently transitioned from full-time employment in the Australian Army to the Active Reserves. He is he undertaking capability development work for the Defence Science and Technology Group and is looking forward to helping bridge the information gap between industry and Defence, which will in turn enhance SYPAQ's ability to support the ADF more productively.
"When seeking appropriate people for this new placement, the Capability Acquisition and Sustainment Group identified Defence Industry Study Course alumni as a natural fit," Colonel Hartigan said.
"The course introduces industry to Defence personnel and vice versa and this secondment program is a natural progression for previous Defence attendees.  It should be an interesting and rewarding experience for both SYPAQ and me.
"I have engaged with industry in previous jobs in Defence and this will be a wonderful experience to see first-hand how that engagement is used by industry, as well as influence how industry can engage better with Defence."
To date, 44 companies have registered interest to participate and 71 Defence personnel have submitted expressions of interest. The first placements will take place throughout the first half of 2021.
.

.

---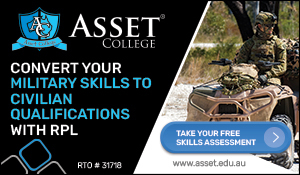 ...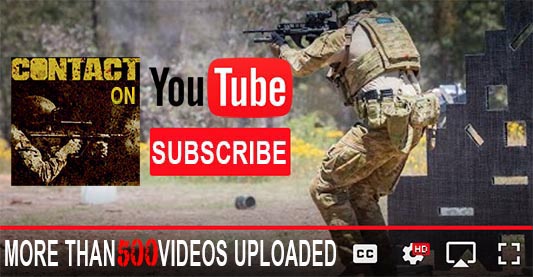 ---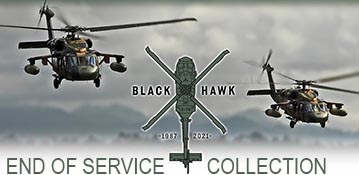 ...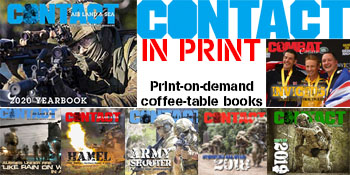 ---
.
.
Share the post "Defence building key relationships with industry"
1573 Total Views
2 Views Today