British Army's birthday wishes for Colonel Tom Moore
Share the post "British Army's birthday wishes for Colonel Tom Moore"

Inspirational war veteran Captain Tom Moore has been appointed the first Honorary Colonel of the Army Foundation College, Harrogate, in recognition of his incredible NHS fundraising feat that embodies the British Army's values and standards and has captured the nation's heart.
CAPTION: Lieutenant Colonel Thomas Miller, CO 1 YORKS, salutes Colonel Tom Moore on the occasion of his 100th birthday and his promotion. Photo by Corporal Robert Weideman, UK Ministry of Defence.
General Mark Carleton-Smith, Chief of the General Staff, said: "On behalf of the Army, I'd like to wish Captain Tom Moore a very happy 100th birthday and congratulate him on his heroic achievement in raising over £29m for the NHS.
"His mature wisdom, no-nonsense attitude and humour in adversity make him an inspirational role model to generations young and old, so I am delighted that he has accepted the Honorary Colonelcy of the Army Foundation College in Harrogate, where our 16 and 17 year olds are trained and educated to be the future leaders of the Army."
Captain Tom hails from Keighley in Yorkshire and it is therefore highly appropriate that Junior Soldiers of the Army's Foundation College in Harrogate now have such an outstanding Honorary Colonel, who served with the 8th Battalion The Duke of Wellington's Regiment during the Second World War.

The Army Foundation College prepares 16 and 17-year-old junior soldiers for a career in the Army, teaching them the same values and standards that have proved the bedrock of Captain Tom's life and amazing charity endeavour. As Honorary Colonel he will be invited to speak to junior soldiers at Harrogate, ensuring his incredible example is passed on to the next generation of soldiers.
Lieutenant Colonel Richard Hall MBE YORKS, Commanding Officer of AFC Harrogate, said: "Colonel Tom Moore has uniquely captured the imagination of the nation during this difficult time. Our staff and Junior Soldiers stand in awe at his achievements and we see his values of his sacrifice and service to one's country reflected in the College's ethos.
"Colonel Tom's benevolence, his steadiness on parade and his determination to give something back are all truly inspirational. To have such a role model for the Army Foundation College, and to count him as one of our own, is a privilege and an honour."
Junior Soldier Ash Greenwood, aged 16, currently attends the Army Foundation College in Harrogate and will go on to join 2nd Battalion, Yorkshire Regiment (2 YORKS), He said: "Captain Tom Moore states that the NHS are today's 'front line' and he knows what it's like to be on the front line, serving in India and the Burma campaign during the Second World War and fighting in battles such as the Battle of Ramree Island.
"Captain Tom has not only inspired me but an entire nation to reach their personal goals no matter how big or small. It's an honour to have you as our Honorary Colonel, and the college is extremely proud of you and your achievements both within your military career and your fundraising for the NHS. Having you affiliated with the Army Foundation College is brilliant.
"In the army you never walk alone."
Captain Tom was also presented with his Second World War Defence Medal, which he sadly lost, ready in time for next week's VE Day celebrations.
The Yorkshire Regiment also presented Captain Tom with their prestigious annual Regimental Medal, given to the individual in the Yorkshire Regiment family who is considered to have made the greatest contribution in the last year.
Lieutenant Colonel Thomas Miller, CO 1 YORKS, said: "As The Yorkshire Regiment, we are exceptionally proud of Captain Tom and his achievements.  He has captured the hearts and imagination of the Nation, inspiring many in these testing times. From a serving soldier's perspective, he is all we aspire to be – he epitomises courage, determination, humbleness and good old Yorkshire grit. He is one of many who have made such a positive difference, and we are proud that he is part of our Regimental Family.
"On behalf of the Colonel of the Regiment, it has been an honour to be able to present the Regimental Medal for The Yorkshire Regiment, to Captain Tom Moore on his 100th birthday. The medal is awarded annually to someone who has made an outstanding contribution to our military effectiveness and military reputation. I could not think of a more worthy recipient. He personifies the Values and Standards of the British Army and is an inspiration to our serving soldiers, young and old."
Two flypasts 
It has also been specially arranged for Colonel Moore to have two birthday flypasts today, one from the era of his service, and also a flight of modern-day aircraft.
A Battle of Britain Memorial Flight flypast of a Spitfire and a Hurricane will be broadcast live on BBC Breakfast at approximately 08:20.
At 14.30 a flypast by the Army Air Corps of a Wildcat and an Apache Attack Helicopter will also allow his former Service to show their appreciation.
.
.
.
.
.

.
.

.

---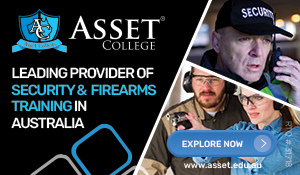 ...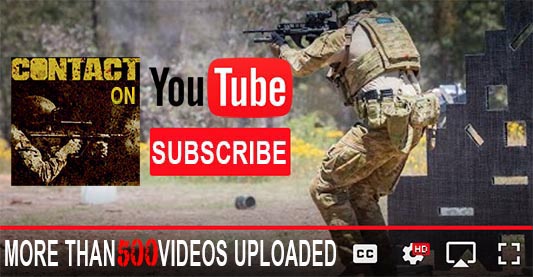 ---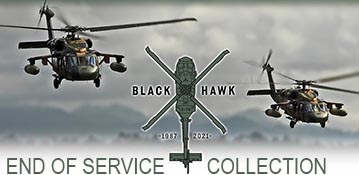 ...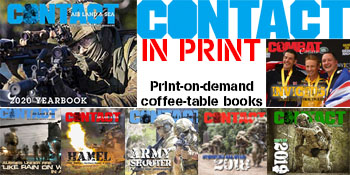 ---
.
.
Share the post "British Army's birthday wishes for Colonel Tom Moore"
2437 Total Views
1 Views Today