Japan's Hercules farewelled

Hercules crews from Japan carried more than 600 passengers and 25,000kg of cargo and equipment during their stay in Australia for Operation Bushfire Assist.
CAPTION: Jan-Maree Ball, of Aussie Hero Quilts, presents Colonel Ota Masashi with a laundry bag at a farewell barbecue for members of the Japan Self-Defense Force. All contingent members were presented with the Aussie Hero Quilts special gift. Photo by Corporal Casey Forster. Story by Eamon Hamilton.
RELATED STORIES: Operation Bushfire Assist 19-20
The 80-strong contingent from the Japan Self-Defense Force wrapped up their three-week deployment to Australia on 9 February.
Operating from RAAF Base Richmond with a pair of Japan Air Self-Defense Force (JASDF, or Koku-Jieitai) C-130H Hercules, the team provided airlift support throughout Australia.

The Koku-Jieitai Hercules were integrated into the day-to-day tasking managed by the RAAF's Air Mobility Control Centre (AMCC).
Requests for airlift received from across Australia through Task Unit Headquarters 630 were channelled to the AMCC, with the missions flown by a Koku-Jieitai crew.
On Australia Day, they returned 60 civilian evacuees from Essendon Airport to Merimbula in NSW, where they could then be bused to Mallacoota in Victoria.
Other missions carrying Army engineers across Australia to help with recovery efforts in bushfire-affected communities, and delivering emergency services to Kangaroo Island in South Australia.
A team of RAAF linguists worked alongside the Koku-Jieitai on everything from coordinating their missions to accommodation needs.
Colonel Ota Masashi, who led the contingent at RAAF Base Richmond, thanked his Australian hosts during a farewell barbecue at No. 37 Squadron on 7 February.
"To everyone in the Royal Australian Air Force, thank you very much for supporting us," Colonel Ota said.
"Your support helped us to accomplish our mission.
"Australia and Japan are important and special partners, and Australia helped us with a detachment of C-17As nine years ago.
"This time, we'd like to contribute to Australian nature and citizens in their recovery from the bushfires."
Air Mobility Group Commander Air Commodore Carl Newman said both countries had demonstrated a willingness to help one another as friends.
"We helped Japan during Tsunami Assist, not to build favour, but because it was the right thing to do," Air Commodore Newman said.
"When Australia needed help, Japan responded as a nation and as a part of a human response to a friend in need.
"Japan, and the contribution by the Koku-Jieitai detachment here today, showed our community that a friend was standing with us.
"The contribution has been needed, with the size and scope of crises placing a premium on air mobility."
Air Commodore Newman also thanked the Koku-Jieitai for the speed of its response, which arrived at RAAF Base Richmond on 16 January.
"To move on the same day of the Japanese government's decision, to arrive, and immediately commence operations, is as an impressive display of military readiness," Air Commodore Newman said.
"That impact has been not only through help to our affected communities but also by how quickly you became part of our family here at RAAF Richmond.
"You have seamlessly integrated with our operations and become a part of our air-base community – an impressive feat in what was a very new environment for you."
Each member of the Koku-Jieitai contingent were also welcomed into a unique Australian Defence Force tradition – receiving a laundry bag from Aussie Hero Quilts.
The chief executive officer of the charity Aussie Hero Quilts Jan-Maree Ball presented the bags, which are normally reserved for Australians on operations.
"As the name suggests, only very rarely do we provide laundry bags or quilts to serving members from other nations," Mrs Ball said.
"When our sailors, soldiers, airmen and airwomen are on deployment a long way from their Australian home it can be hard at times for them to remember that their country is proud of them."
Aussie Hero Quilts has made and sent over 11,000 quilts and 22,000 laundry bags to Australian service members.
Gifting laundry bags to the Koku-Jieitai demonstrated the thanks of the wider Australian Defence and civilian community.
"The fire emergency that Australia faces is unprecedented, so many of our fellow Australians have been heavily impacted by the loss of property and life," Mrs Ball said.
"As a veteran myself, it is both a privilege and a pleasure to present laundry bags to the members of the Koku-Jieitai in recognition of their tremendous and valuable assistance in our time of need."
.
.
.
.
.

.

---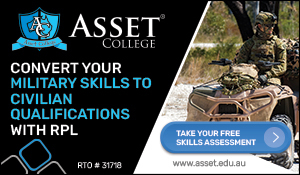 ...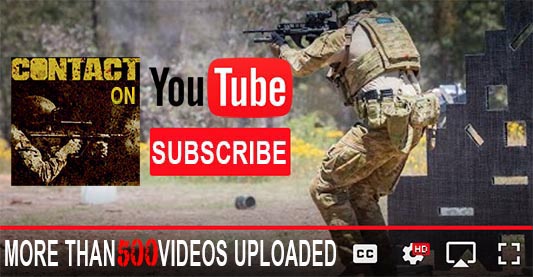 ---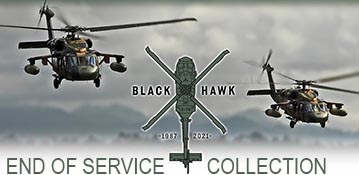 ...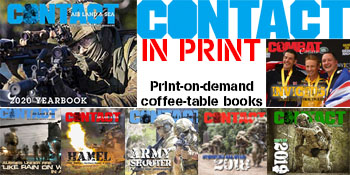 ---
.
.
5735 Total Views
2 Views Today