Aus MinDef address to an (undefined) English audience
Share the post "Aus MinDef address to an (undefined) English audience"

FOR THE RECORD: REPRODUCED IN TOTAL – NO EDITING OR ANALYSIS
(hell, I didn't even read it – better things to do 😉 )
FILE PHOTO: Senator Linda Reynolds. Photo by David McClenaghan.
SPEECH
SENATOR THE HON LINDA REYNOLDS CSC
Minister for Defence
Senator for Western Australia

RESHAPING THE AUSTRALIA-UNITED KINGDOM PARTNERSHIP IN A
NEW STRATEGIC ENVIRONMENT
Monday, 8 July 2019
Thank you Nick for that very warm welcome.
And congratulations to IISS for the success of the Shangri-La Dialogue which I had the great fortune to attend in the second day of the job as Minister for Defence.
It was a wonderful opportunity for me, very quickly, too meet some of my counterparts.
But it was clear to me there that while the Indo-Pacific, while becoming more prosperous, is also becoming more contested.  In short, I left with a distinct impression that the region is very anxious.
It is always a pleasure to be back in United Kingdom.
And a pleasure and honour to be at the centenary final of the King's Cup rowing race at Henley yesterday.
It was a very powerful reminder of the ties that unite our two nations.
The Australia-UK relationship is such an important one for cultural, government and defence reasons.
It is an honour for me, on this occasion, to address such a distinguished group about the way I see the security challenges we face.
As Minister for Defence, my job is to ensure that our Defence force has the capabilities it needs to ensure my nation's security.
And it is my priority to ensure that our greatest asset, the men and women of the Australian Defence Force, are trained, supported and resourced to succeed in their mission to defend Australia and its national interests.
To achieve this, I must ensure Defence is an agile organisation that empowers delivery of the capability required to face more traditional threats but also the emerging ones that are now upon us.
There is no question that we are currently seeing the biggest realignment of the strategic landscape since World War II.
We are also seeing an explosion in new technologies that means that our world is increasingly unshackled from geography.
All of that means that the international order in which we operate, and has delivered great benefits to Australia, is more important than ever.
And the rules-based global order that came into being at the end of World War Two and has been built upon since, is now under pressure.
It is a world order that is built on a foundation of recognition of sovereign rights, and the concept that nations of all sizes in every corner of the globe have the right to conduct their affairs free from coercion.
Today, it is also a world order that is being challenged by the use of tactics that resist or indeed flout traditional global norms.
We are seeing grey zone tactics being used to undermine the foundation of the current international rules-based system and, I would argue, of democracy itself.
It is incumbent on all nations to work together to strengthen and adapt the global order and an international system that allows all nations to thrive, and to do so in peace.
We need one that is fit for purpose in the 21st century.
So that leads to the first question for us both – where do we start?
As we look to that task of defining an international order in an evolving context, Australia is committed to working closely with traditional partners like the United Kingdom.
We are also committed to working closely with new friends and allies – nations that share our commitment to free and open engagement with the rest of the world.
In short, nations that share our values.
I am a great believer that history can provide guidance for tackling the problems of today and preparing for those of the future.
Last year, I wrote a chapter for a book that provided a modern reflection on Sir Robert Menzies' famous war time 'forgotten people' speeches.
In a May 1942 speech Sir Robert commenced his weekly radio address with this observation.
He said:
"One of the many troubles, I was going to say of democracy, but perhaps I should say of ourselves as a people, is that we do not think enough and we take too many astonishing things for granted."
Then, as now, Sir Robert could have been referring to a great many issues we take for granted in Australia.
But in this address he was referring to what Winston Churchill had, the year before in 1941, called quote "the most un-sordid Act in recorded history".
This was a big call for a Prime Minister fighting for his nation's very survival.
So what was this most un-sordid of Acts?
It was the US Lend-Lease Act of 1941.
The Act was instigated by President Roosevelt, after a plea by Winston Churchill for the United States, a then neutral nation, to provide Great Britain with the tools to finish the war.
The plea resonated with President Roosevelt who understood it was in the United States' best interest to support the war effort to defeat the Nazis, without once again saddling allied nations with crippling and politically de-stabilising post-war debts.
This far-sighted and pragmatic act, along with those that followed, including the Marshall Plan, set the foundations for the 20th century peace and prosperity that we have enjoyed.
In the same speech, Prime Minister Menzies  made this following observation.
He said:
'too many of us are like the old man in the story who said, "Sometimes I sits and thinks, and sometimes I just sits"'.
It is clear that even as early as 1941-42 at the height of World War Two, our leaders were not just sitting.  They were thinking – both about how to prosecute and win the war, and how to reconstruct a post-war world.
This chapter of history – of our shared history – contains important messages for us all today.
It reminds us not to take too much for granted about the present.
Dealing with immediate problems, while planning for the future, is just as important today, as it was in the 1940s.
What is clear is that our war time leaders clearly also understood that both economic prosperity and security were required for democratic stability.
Just as true then as it is today.
Together, working with other trusted partners, particularly Canada, New Zealand and the United States, we can do much more to provide security for ourselves and stability for the world.
And few countries can claim ties as close as those that Australia shares with the United Kingdom.
When I visit the United Kingdom I am reminded in a very personal way of the values we share; and our shared commitment to meeting challenges.
In the First World War, my grandfather, Alfred George Reynolds, enlisted into the 3rd Field Ambulance in September 1914.
He was born a colonist, a larrikin son of the British Empire.
From the first Gallipoli landing through the battles on the Western Front he served in the trenches as a stretcher-bearer and batman.
Serving side by side in the trenches with our allies.
In the Second World War, my uncle Walter (Wally) Boetler was a rugby mad young lad from London's east end.
He enlisted into the Royal Air Force and flew 70 Bomber Command sorties in three theatres of war.
He was wounded, mentioned in dispatches for his gallant action, and awarded the Distinguished Flying Cross.
Wally became a navigator on the Kings Flight and later for Sir Robert Menzies.
On reflection, my family's stories are not unique.
Our shared stories remind us of the depth of links between us.
Of the trust that has forged these bonds – bonds more important than ever before.
A shared history and common cultural heritage have forged both our identities in profound and unique ways.
Over recent decades, Australia has, of course, evolved into a diverse multicultural society, embracing others' histories as well as its own rich indigenous culture.
Australia has also developed a strong sense of place at the crossroads of the Indo-Pacific.
But neither this, nor physical distance has confounded our ability to keep our relationship with the United Kingdom relevant, contemporary and valuable.
Nowhere is this more evident than in our close defence and intelligence relationship.
We consult frankly at the highest political levels and share the most sensitive information.
We learn and teach at each other's premier military institutions.
We exercise and train together, alongside – and within – each other's defence forces.
In short, we trust each other.
We operate and fight together, whether in Afghanistan and Iraq, or in addressing transnational threats from terrorism, piracy and cyber activities.
Over the years, our partnership has made vital contributions to enhancing international security and prosperity.
It has done so by reinforcing rules-based systems to avoid a repeat of the horror of world war from whose ashes those systems were born for this very purpose.
SO HOW DO WE FACE THE FUTURE TOGETHER
Over 70 years ago, our leaders were able to work together to forge a new world order, based on shared values and mutual trust.
But the question we need to ask ourselves now is whether our close and longstanding partnership is up to the challenges that lie ahead – challenges that pose new risks for the integrity of the global order.
It is worth reminding ourselves of just how profoundly some of these challenges are impacting the strategic environment and, in very direct ways, contesting our values.
International law and norms are being ever more brazenly challenged, whether in the Gulf or the South China Sea, in eastern Ukraine or Salisbury.
At the same time, competition between the United States and China is intensifying in ways that will leave none us unaffected.
Trade and investment are being increasingly used as tools to build strategic influence, not just gain commercial advantage.
More and more frequently, malevolent cyber activity is threatening our security and economic well-being, while new technologies are rapidly expanding potential for major disruption to our societies.
Space is becoming an increasingly contested domain.
North Korea is showing no signs of giving up its nuclear and missile programs, nor are terrorist groups relenting in their efforts to harm free societies and exploit fragile ones.
I want to be very clear about what this means.
These challenges are not regional issues that varyingly engage Australian and British geo strategic interests – they are global ones.
The latest edition of your MOD's excellent Global Strategic Trends publication describes it this way – that where we are at is an "inflection point."
Which requires is to "learn to think differently and develop the agility to enable continuous adaptation."
SO HOW DO WE RESPOND?
Our response to these challenges will test our ingenuity as well as our resolve in charting new directions for our partnership.
Directions that better prepare us for the future – a future that has already arrived.
Let me share some thoughts on five ways we might go about doing this together.
Through:
closer engagement,
capability cooperation,
industry and innovation,
defence cooperation, and,
a whole-of-government approach.
The first area is closer engagement.
We must work better to compare notes and ensure there are no surprises in our approaches to shifts in the strategic environment.
We are both very well served to this end by a robust intelligence relationship, augmented by broader, globally unique five-eyes arrangements.
What we need to do now is to ensure that its mission captures the full breadth of activities and developments that work to undermine the rules-based order.
Foremost, the application of coercive statecraft and disruptive technologies.
And we need to link our intelligence relationship more tightly to better awareness of our respective policy-making processes on national security issues.
This must range from:
adjustments to our military posture in contested areas and what informs our key capability decisions,
how we protect our critical infrastructure against cyber-attack
and to how we assess risks relating to foreign investment
We already have an extensive network of senior and expert-level bilateral dialogues and contacts.
This network is capped by the Australia-United Kingdom Ministerial Consultations, or AUKMIN.
The challenge for us now is to ensure that the discussions they host not shy away from points of difference, but rather, robustly engage on them.
For the open invitation to candour in a relationship like ours will always serve us well in responding more quickly and effectively to strategic challenges.
The second area is in capability cooperation
We must look to introduce a more informed element of design in a defence and security partnership as close as our own.
What I mean by this is that, instead of aggregating our respective capabilities as we separately deem fit, we should make more of an effort to combine them for greater effect.
Again, this does not entail ceding sovereign prerogatives or driving our choices.
This is, rather, about a process that is attentive to our shared and individual needs and priorities, as well as available resources.
We are already heading more purposefully in this direction through agreed pillars of activity under the recently established Australia-United Kingdom Military Cooperation Framework.
This framework will help design practical cooperation in areas identified more broadly through the next AUKMIN.
I and my Foreign Minister colleague, Senator Payne, are very keen to host at the earliest opportunity.
I say so, of course, without any prejudice as to whom the next British Prime Minister might be!
Such an approach can also serve to inform our respective capability decisions and the purposes they are being put to.
This will be especially important if we are to avoid disadvantage in the grey zone, which has to be a focus of our defence and wider relationship – a point I will come back to in a moment.
The third area is industry and Innovation
We need to be alert to opportunities to enhance collaboration with industry, and to do so in ways that nurture and protect innovation.
Putting Defence's relationship with industry on a more collaborative footing was a key platform of the Australian Coalition Government's 2016 Defence White Paper and Defence Industry Policy Statement.
Pleasingly, since that time, several implementation milestones have been met.
This includes the release of the 2017 Naval Shipbuilding Plan and the 2018 Defence Industrial Capability Plan.
We have also established the Australian Defence Export Office and released a Skilling and STEM Strategy for defence industry.
These are important vehicles for helping us to build a robust, resilient and internationally competitive Australian defence industrial base.
It is also about ensuring that our industrial base adds to Australia's strategic weight – by fuelling innovation and developing and nurturing our own sovereign capabilities.
Pooling our resources with trusted partners like the United Kingdom will only add ballast to this endeavour for both our nations.
Our selection of BAE Systems' to build Hunter-class frigates for the Royal Australian Navy will provide a focus for industry collaboration in a key growth sector for Australia.
But it shouldn't be the only one.
There are many opportunities currently under consideration, including by the United Kingdom of the Nulka Active Missile Decoy system as well as the Thales Bushmaster.
The fourth area is in defence cooperation
In re-shaping the Australia-United Kingdom defence partnership we must look through geography while also being realistic about levels of engagement.
Since it withdrew from east of Suze almost 50 years ago, Britain has largely confined itself to being an Atlantic power.
Now, with the adoption of the "Global Britain" strategy, Britain has once again begun thinking of itself as a power with strategic interests across the globe.
Australia would like to see greater UK military engagement in our region – particularly by the Royal Navy – and stands ready to facilitate such an engagement.
The United Kingdom is networked in a collective security, militarily integrated alliance with 28 other countries across the European continent and North Atlantic.
For its part, Australia finds itself in a region with less developed security architecture.
Australia draws on self-reliance and a strong and deep alliance with the United States.
At the same time, we have made great strides in deepening bilateral partnerships and practical engagement across the IndoPacific, particularly with Japan, Indonesia, Singapore, India, Vietnam, New Zealand and South Korea.
And we work closely with ASEAN countries and others through the ASEAN Defence Ministers' Plus Meeting.
But these cooperative partnerships, as welcome as they are, fall short of a treaty-based, collective security arrangement.
What is more, we are facing an unprecedented rate of military modernisation in the region amid ongoing territorial disputes – most pointedly, but not exclusively, in the South China Sea.
All of these factors will necessarily impact on what we do and where we do it.
And it explains why we would like to see more militarily capable partners, like the United Kingdom, engage in our region.
The Five Powers Defence Arrangement provides a unique – and therefore very precious – vehicle for doing so, engaging Malaysia and Singapore, alongside Australia, the United Kingdom and New Zealand.
The fifty-three countries that are members of the Commonwealth also provide a strong network for deeper cooperation.
There is more we can do together, especially given the United Kingdom's wide-ranging interests in the Indo-Pacific, including its opening of three new diplomatic Posts in Samoa, Tonga and Vanuatu.
Australia's Indo-Pacific Step-Up announced by Prime Minister Morrison last November is a case in point.
No-one should be in any doubt about Australia's commitment to working with Pacific island nations to increase the prosperity and security of our shared region.
We have special obligations in this regard – obligations in which the United Kingdom has a large stake as a major power with strong historical and cultural affinities with the South Pacific.
This is why our newly established whole-of-government Office of the Pacific has engaged so closely with UK counterparts to inform and guide opportunities for cooperation as the UK implements its own 'Pacific Uplift' Strategy.
Whole-of-Government
Fifthly and finally, we need to ensure our defence relationship is attuned to whole-of-government solutions in addressing broader strategic challenges.
I alluded earlier to the grey zone.
As all of us working in national security are only too aware, the character of warfare is changing fast.
There are more options for pursuing strategic ends just below the threshold of traditional armed conflict – what some experts like to call grey-zone tactics or hybrid warfare.
What is also very clear is that countries prepared to flout the rules-based order have little hesitation in resorting to these options – and they have more authority to direct resources towards them.
The longer we leave it unchecked, the bolder they become.
Australia has been prepared to call out violations of international law and international security and hold those responsible to account.
More voices need to join this chorus.
It is vital that we be able to bring all of our sources of national power to bear on this problem, not just those of our defence organisations.
This is about more than drawing on our respective experiences in geographically and operationally different environments.
It is also about understanding how we obtain better cross-government engagement and decision-making to effect solutions in response to challenges as diverse as economic coercion, cyber-attack, information warfare and misuses of soft power.
CONCLUSION
In conclusion, our war time leaders understood that both economic prosperity and security are required for democratic stability.  Just as true then as it is today.
For the nature of the challenges we face means that we simply can't afford to allow precedents to be set that continue to disadvantage and erode our values and rules-based foreign and security policy.
To refer back to my earlier mention of the comments by Sir Robert Menzies, we must not 'just sits' on the present but we must also 'sits and thinks' about the future.
As Minister for Defence, I can say with great confidence that Australia is well and truly doing its bit.  We arethinking about the future.
But we are under no illusions.  We cannot do this alone.
None of us can.
Australia, no less than the United Kingdom, is in a tight and tightening resource environment.
This means that we need to be smart about where we focus our attention and about the choices we make.
To this end, we need to ensure that relationships like that between Australia and the United Kingdom represent a whole that is always more than the sum of their parts.
This is less about burden-sharing in our case than about more targeted and better informed burden-dividing.
I am very confident that Australia and the United Kingdom are uniquely positioned to lead the way in responding to the traditional and emerging threats facing us.
Emerging challenges that are quite frankly, with us already.
The relationship between Australia and the United Kingdom continues to evolve as we seek to address changing threats together.
A friendship and an alliance based on shared values and trust.
Thank you.
.
.
.
.
.

.

---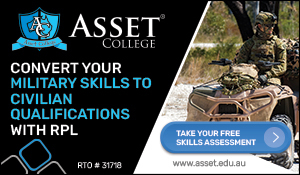 ...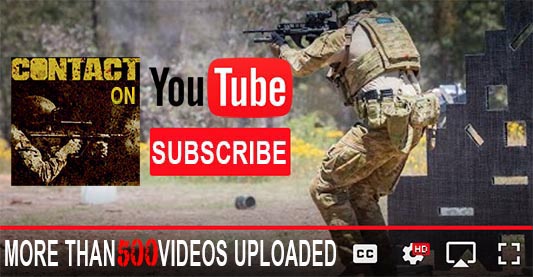 ---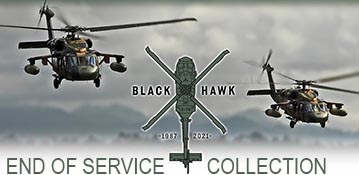 ...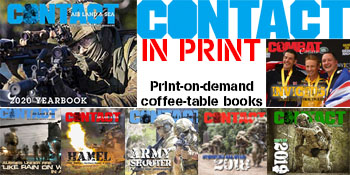 ---
.
.
Share the post "Aus MinDef address to an (undefined) English audience"
5213 Total Views
2 Views Today