1st Brigade hit with unarmed-combat revival

Breaking new ground for the 1stBrigade in 2018, 7th Battalion the Royal Australian Regiment (7RAR) has introduced the Army Combatives Program (ACP) as a routine part of battalion life.
CAPTION: Under the watchful eye of an instructor, soldiers from the 1st Brigade practise subduing an enemy soldier during an Army Combatives Program training session at RAAF Edinburgh. 7RAR photo.
The battalion's push to incorporate ACP into daily training has been enabled through internally delivered ACP training and access to the ADF Martial Arts Association-sponsored Integrated Combat Club (ICC) – Edinburgh, which offers martial arts training as sport to enhance people's understanding and abilities in a close environment and provide additional 'tools' when conducting combatives.
ACP has evolved from Infantry Integrated Combat (IIC) established in 2014 and consist of levels based on a range of common principles and techniques.
The first two levels incorporate an all-corps mandatory training that equips individuals to survive a physical encounter and retain their weapon followed by discretionary training for any corps, equipping select individuals or trades to apply lethal and non-lethal techniques in an all-corps environment.

The next two levels see participants undertake mandatory training for all infantry to apply lethal and non-lethal techniques as part of an infantry section as well as required training for all special forces to apply lethal and non-lethal techniques as part of a special-forces team.
The final component is an instructor qualification enabling the training and qualification of personal up to and including certified level of ACP.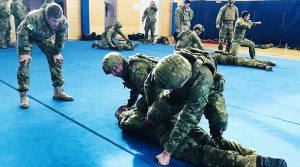 Commanding Officer 7RAR Lieutenant Colonel Paul Graham said that while high levels of muscular strength, stamina and endurance were essential, physical preparation needed to be paired with mental resilience and confidence.
"This is particularly important during extreme close engagements that may result in hand-to-hand encounters," Lieutenant Colonel Graham said.
"By encouraging martial-arts training within the battalion, coupled with a new focus on ACP, our soldiers are physically and mentally prepared to win in the close fight."
Recently the School of Infantry's ACP train-the-trainer team and 7RAR ACP instructors joined forces to deliver ACP training at RAAF Base Edinburgh, providing a substantial boost to the development of this capability across Adelaide units.
Conducted from 18 to 29 June, the course saw personnel from across 1stBrigade (South) undertake a week of ACP training, which generated a pool of level 1 and 2 instructors who have now joined a growing group of ACP trainers Army wide.
Under the careful supervision of course manager Sergeant Nathan Searle from the School of Infantry and Sergeant Dale MacAskill from 7RAR, soldiers from 7RAR, 1stArmoured Regiment, 1stCombat Service Support Team and 16 Air Land Regiment received detailed instruction in ACP through theoretical and intensive practical training.
Sergeant MacAskill said that, by design, ACP training culminated in reality-based training sessions to ensure training and instructional techniques were met, providing a valuable skills set for all soldiers.
"The program gives them the required knowledge and ability to subdue the enemy with or without the use of weapons – arming them with the tools to eliminate the threat," Sergeant MacAskill said
Student and now qualified ACP instructor Corporal Tom Leechman from 7RAR has already incorporated combatives into his training program.
"ACP provides an exciting capability and training opportunity for all units", Corporal Leechman said.
This view is also held by one of his soldiers, Private Mark Eagling.
"ACP is an excellent skill set to have in the event of a close-combat, hand-to-hand scenario in any environment," Private Eagling said.
ACP has reinvigorated what Commander 1stBrigade Brigadier Matt Pearse described as being something of a forgotten skill in recent years.
"While being able to subdue the enemy through armed means is always a preference, this is not always possible or appropriate in a dynamic environment," Brigadier Pearse said.
"ACP provides a valuable skill for soldiers, giving them the knowledge and the ability to subdue the enemy without the use of weapons if and when required."
Brigadier Pearse said that the most valuable aspect of this recent training was the generation of an organic ACP instructional capability within the 1stBrigade.
"The ACP train-the-trainer scheme ensures we have a depth of skilled instructors to ensure our soldiers are able to access and qualify in this essential proficiency now and in the future.
"This also gives commanders at all levels the ability to incorporate activities that will use ACP techniques in their training programs confirming ACP as a base skill for all soldiers and part of business as usual."
.
.
.
.
.

.
.

.

---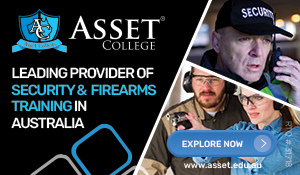 ...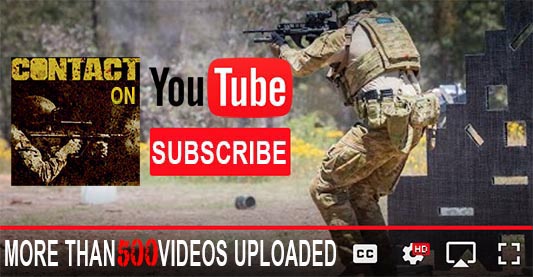 ---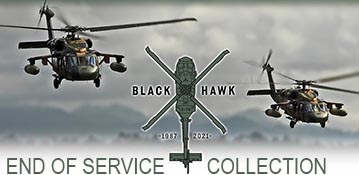 ...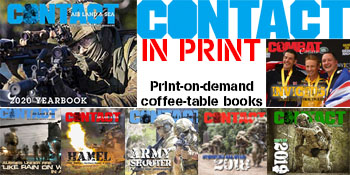 ---
.
.
28503 Total Views
4 Views Today