Australian Air Force Cadets honour the fallen
Share the post "Australian Air Force Cadets honour the fallen"

On Remembrance Day this year, air force cadets from No 6 Wing again honoured the sacrifice of the fallen by participating in Remembrance Day activities throughout South Australia and Mildura.
CAPTION: 3135 Trooper Alfred Joseph Smith, 3rd Australian Light Horse Regiment, AIF, and his great-grandson Cadet Warrant Officer Jack Lemar, No 622 Squadron, AAFC.
Images supplied by Flying Officer (AAFC) Paul Lemar.
No 601 Squadron from Keswick Barracks supported a unique 'Mitcham Remembers' event on 10-11 November. This event revolved around some 160 school children (11-12 years of age) having the opportunity to experience a WW1-style military recruiting camp, at the actual site of the former wartime AIF training camp at Mortlock Park in Colonel Light Gardens.
The 601 Squadron cadets were responsible for establishing the sections and platoons, and providing some basic drill instruction. They then provided the Catafalque Party for the commemorative service on Saturday 11 November hosted by the three local RSL clubs of Mitcham, Blackwood and Colonel Light Gardens.
No 604 Squadron again provided the traditional support it has given to Modbury High School each year, and 617 Squadron cadets provided a Catafalque Party to support the Unley RSL Remembrance Day service in the Unley Memorial Gardens.

Some cadets from No 619 ('City of Onkaparinga') Squadron supported the Remembrance Day Service run by the Port Noarlunga/Christies Beach RSL on the esplanade at Port Noarlunga. Others provided catafalque party and flag-raising support to the McLaren Vale RSL Remembrance Day service at the McLaren Vale War Memorial Gardens.
Cadets from a variety of metropolitan squadrons represented the AAFC in a tri-Service ceremony at the Centennial Park Cross of Remembrance. Other squadrons mounted catafalque parties or supported commemoration services in localities from Murray Bridge to Yankalilla and Mount Gambier, to Kadina, and at Littlehampton in the Adelaide Hills.
Cadets and staff of No 605 ('City of Onkaparinga') Squadron took part in an activity slightly different to the customary service. The SA Police Neighbourhood Watch Volunteers Association of SA was holding its Annual General Meeting on the Saturday morning of Remembrance Day, and the squadron was invited to assist with the commemoration at the eleventh hour of the eleventh day of the eleventh month.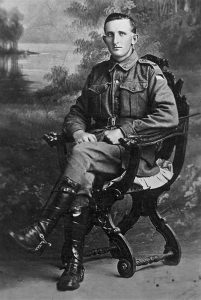 No 622 Squadron at Murray Bridge held its annual parade and awards ceremony to mark Remembrance Day. Cadet Warrant Officer Jack Lemar wore a red poppy in remembrance of his great-grandfather Alfred Joseph Smith (1894-1945), a 3rd Light Horse Regiment veteran who saw active service in Palestine and Syria as part of the Anzac Mounted Division.
Alfred Smith from Gawler, SA served in the Senior Cadets in 1911-12, then in the 79th Infantry Regiment, Citizens Military Forces (1912-15), and as a lighthorseman during WW1. Then during WW2 he served as a Signaller with 4 Lines of Communication Signals (1942-45), and was an Acting Sergeant when he died on duty on 1 April 1945.
On Remembrance Day the legacy of the late Alfred Smith was honoured by his great-grandson CWOFF Jack Lemar, and also his grandson Flying Officer (AAFC) Paul Lemar, Commanding Officer of No 622 Squadron.
6 Wing Public Affairs Officer Flying Officer (AAFC) Paul Rosenzweig said, "On Remembrance Day we reflect on the service of our veterans and the sacrifices our forebears made during war".
"When we say 'We will remember them', the most important thing we can do is remember someone, by name – a person is never truly dead until they are forgotten. As long as we continue to speak their name, no-one's ever really dead".
.
Lest we Forget
.
.
.
.

.

---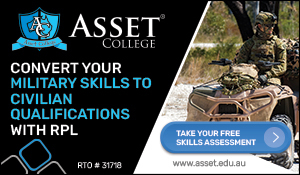 ...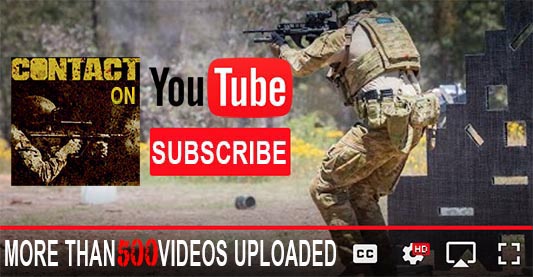 ---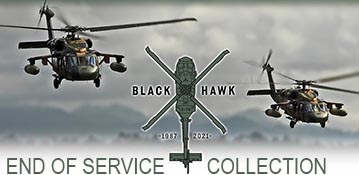 ...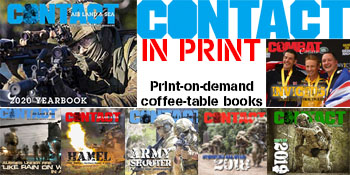 ---
.
.
Share the post "Australian Air Force Cadets honour the fallen"
12118 Total Views
2 Views Today