K9 Training Session #6 – Puppy Classes

What are puppy classes?
Puppy classes have become a growing trend in the dog-training industry over the past 10 years.
Nowadays most vet clinics, dog obedience schools and large pet stores offer puppy classes.
Each dog school has their own guidelines. Puppies are usually classified as dogs after six months of age.
To minimise the risk of disease, all puppies must have received at least one vaccination before attending class. Some dog schools require the puppy to have received all their vaccinations before commencing classes.

Are puppy classes really worth it?
The short and long answers are both yes.
Developmentally, the most important time in your dog's life is the period up to 16 weeks of age.
During this time puppies learn how to interact with each other and the outside world, lessons they will hold for the rest of their lives.
Puppies can grow up fearful and anxious without adequate socialisation – and fear and anxiety are major causes of aggression in dogs.
Simple training and socialisation exercises can significantly reduce your puppy's anxiety and build their confidence.
What is socialisation?
Ever hear someone say, "My dog hates umbrellas. I think he was abused with one when he was a puppy".
Maybe he was?
The more likely scenario was that he never saw this magical object pop up out of nowhere and hover over him?
Now think about all the other 'strange' things puppies will see or hear for the first time; babies crying, people wearing hats, tall men, wheelchairs, the garbage truck, sirens, people of different ethnicities, cats, marching bands, motorbikes – the list of possibilities is endless.
Ideally puppy classes should teach you how to expose your puppy, not only to other puppies, but to new situations and objects.
By understanding your puppy's body language you can continue to develop their confidence at home helping to build a more confident, happy dog.
It is important when introducing your pup to new things that it's done in a way that is not overwhelming to your puppy.
Remember all puppies are different, learn at different rates and have different personalities.
What should puppy classes include?
In addition to socialisation activities, puppy classes should include some very basic commands such as sit and come when called.
A good instructor can provide advice on toilet training, mouthing or other problems you are experiencing as a puppy owner.
Everyone else in class will be in the same boat, learning how to take care of their new puppy and dealing with similar joys and challenges.
Classes are a great way to meet new people and everyone has a funny puppy story to tell.
Puppy class = fully trained dog?
"Once my puppy completes puppy classes he'll never need further training."
Sorry to burst the bubble, but no, you still need to put in the work!
A few weeks in puppy class compared to a dog's 12-year lifespan is not enough obedience training to maintain discipline and good behaviour.
I don't know about you but I didn't attend Prep for five lessons and remember everything for the rest of my life without further education.
Training takes time, patience and consistency.
Puppy class is a terrific way to start your dog's training – however, it's important to continue learning, to help your dog become a well-behaved member of your family.
Which puppy class to choose:
There are lots of great dog schools and options available.
Firstly, choose a time and place you can regularly attend.
If you are always busy with kid's sporting activities on a Saturday morning, then research schools with mid-week evening classes.
You can choose the 'best' dog obedience club but if you're only able to attend one class out of five you may not be able to gain enough knowledge and practice. Consistency is important in learning.
Secondly, look at online reviews, recommendations and word of mouth.
How satisfied were people with their puppy classes?
However, do take reviews with a certain grain of salt. Different people expect different things from their classes.
Thirdly, try a class!
You might find you and your puppy really enjoy it.
But, if you don't like it, try somewhere else. There are lots of great places out there.
Finally, have fun! Make the most out of class and have fun with your puppy.
.
.
,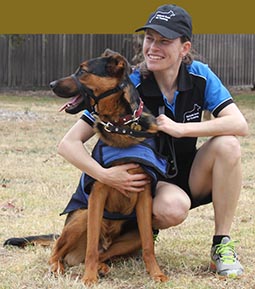 Melanie Scott is a former police officer with PTSD.  She is a qualified dog trainer who is passionate about dogs and helping first responders. Melanie Scott K9 Training (MSK9T) offers a variety of services including group dog-obedience classes, puppy classes, private in-home consults, as well as therapy and service-dog training. You can contact Melanie on 0448 395 797 or visit her web site.
.
.
.
.
.
.
.

.
.

.

---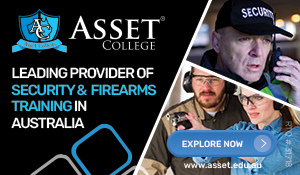 ...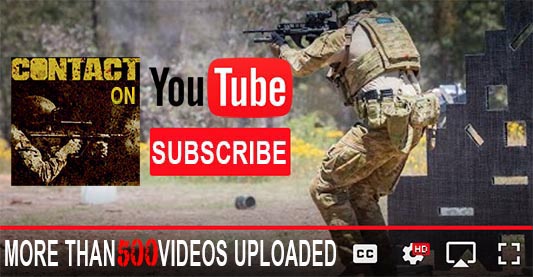 ---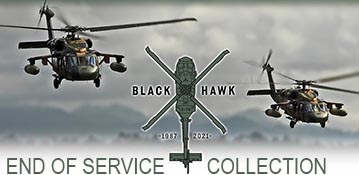 ...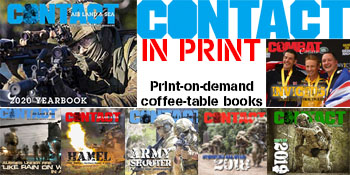 ---
.
.
5308 Total Views
2 Views Today