Army Medic on deployment on World Health Day

Australian Army medic Levi Stripp is deployed on Operation Okra in Iraq to deliver life-saving medical training to Iraqi Security Forces.
The 27-year old corporal is currently deployed with Task Group Taji Rotation Four—a combined force of Australian and New Zealand Defence Force personnel, based at the Taji Military Complex just north of Baghdad.
The former infantryman said the training he delivers helps the Iraqis as they continue their fight against the Daesh terrorist group.


"We are teaching them medical based skills: tactical care of the battle casualty, wound care, bleeding control, and airway interventions," he said.

"We teach them simple skills that are easy to remember.
"Some of the Iraqis have seen a lot of combat.
"Their lack of prior training meant using t-shirts or neck scarfs as makeshift tourniquets, so they really appreciate all of the training and equipment we are providing them."
Corporal Stripp said they are being taught how to use a tourniquet so they can keep their mates alive on the battlefield as they continue the Battle for Mosul.
Growing up, Corporal Stripp attended Ryde Secondary College in Sydney's northern suburbs and got his first taste of the military through the Air Force Cadets.
He joined the army in 2008 as an infantry rifleman and deployed on operations to Timor Leste in 2010.
He developed an interest in medical training while completing a Combat First Aider course and made the decision to transfer to the Royal Australian Army Medical Corps.
"I spent 18 months at the Army School of Health training to be a medic and I have been working in the job for two years," he said.
"Now I'm here in Iraq, as a medic, delivering medical training to the Iraqi army."
With only a few months left before he returns to Australia, Corporal Stripp plans to get the most out of his deployment experience before being reuniting with his family.
"Being deployed is a great opportunity to do my job and to help make a difference in Iraq.
"I have a strong support base with my mum and dad, and my beautiful girlfriend Farren waiting for me back home. I'm looking forward to seeing them."
Corporal Levi Stripp is a member of Task Group Taji Four, a combined force of New Zealand and Australian Defence Force personnel on a non-combat mission to train Iraqi Security Forces to defeat Daesh and maintain security in Iraq.
There are about 100 New Zealanders and 300 Australians in the Task Group.
.
CAPTION: Australian Army soldier Corporal Levi Stripp is serving with Task Group Taji 4 at Taji Military Complex, Iraq, seen here with a Bushmaster Protected Mobility Vehicle – Ambulance. Photo by Corporal Kyle Jenner.
 .
.

.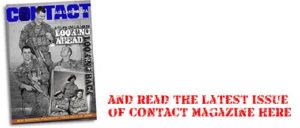 .
.
.
.

.

---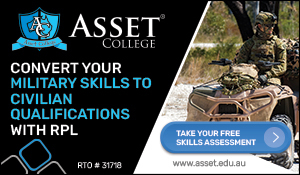 ...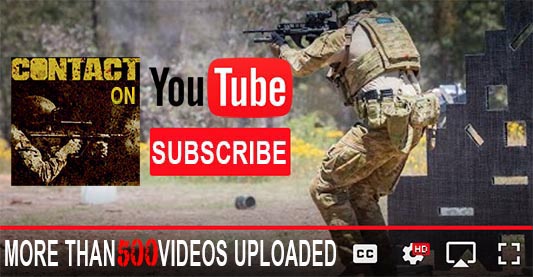 ---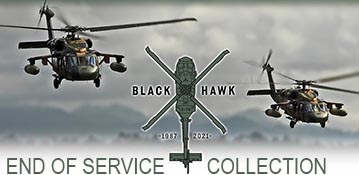 ...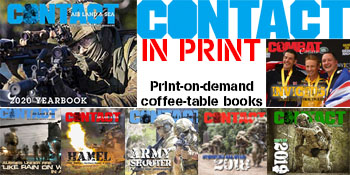 ---
.
.
19446 Total Views
6 Views Today