ANZAC DAY 2017
Tuesday 25 April
Join us for the Anzac Day Dawn service to commemorate the service and sacrifice of all Australian service men and women. This year marks another significant year in our centenary commemorations of the First World War with the horrific battles on the Western Front. It will also commemorate the 75th Anniversary of the Tobruk and New Guinea campaigns of the Second World War. On this day, we honour and reflect on the impact of war, conflict and peacekeeping operations in Australia's history. Plan your journey on public transport and assemble on the Shrine Forecourt by 4.30am for a 6am start.
From 9am, veterans will lead the Anzac Day March down St Kilda Road, a commemorative service will follow at 1pm on the Shrine Forecourt, including an address from the Governor of Victoria, Her Excellency the Honourable Linda Dessau AM.
Come inside and visit our special exhibitions: The Soldliers' XI and The 'Blood Tub': Australians at Bullecourt 1917. The Visitor Centre and Galleries of Remembrance will open following the Dawn Service.
Maltese Australian Association – George Cross Award Day

Sunday 9 April, 12pm
Wreath Laying on the Forecourt and the Maltese Shelter of Peace

The Australian-Maltese community holds its annual service of remembrance in April each year. This time marks the award of the George Cross to the island of Malta by King George VI of the United Kingdom in a letter dated 15 April 1942 so as to 'bear witness to the heroism and devotion of its people' during the tremendous hardships they suffered in the early days of the Second World War.

Longreach RSL – Digger for a Day

Wednesday 19 April, 12noon
Wreath Laying on the Forecourt

A joint effort by the Shrine of Remembrance and the Chelsea RSL Sub-Branch 'Digger for a Day' gives students in the Chelsea area the chance to make a special pilgrimage to the Shrine close to Anzac Day each year. Special educational activities are organised for attending school groups who also attend a short service of remembrance during the day.

Melbourne Legacy Ceremony for Students

Friday 21 April, 11am
Wreath laying on the Forecourt

Each year prior to Anzac Day, Legacy holds a special ceremony for school students. This service, first held in 1932, combines education with commemoration and is attended by thousands of school children. All students are welcome to attend.

Villers-Bretonneux Day

Monday 24 April, 1.30pm
Wreath laying at Tree B45

Villers-Bretonneux Day, 24 April, marks the successful counter-attack and recapture of Villers-Bretonneux in 1918. This action played a significant role in the overall defeat of the German attack launched in March 1918. This annual commemorative service is conducted by the Friends of the 15th Brigade.
Talks and Events

Friends of the Shrine can attend public programs for free. General admission is $5 per person. Bookings essential.

Flagship

Thursday 6 April, 6pm start
Shrine Auditorium

During the Second World War, heavy cruiser HMAS Australia II protected Australia's borders, trawled the Atlantic for German battleships and served alongside US naval forces in the Pacific. She withstood mutiny, the first murder on an Australian war ship and multiple kamikaze attacks. Journalist and author Mike Carlton will delve into the intriguing history of the last ship to bear Australia's name.

The Issue That Divided a Nation

Thursday 20 April, 2pm
Maryborough Town Hall, Clarendon Street, Maryborough VIC 3465
Regional Lecture with Dr Joan Beaumont

Australia was the only country to put the issue of conscription to popular vote during the First World War, and to reject it, if only by narrow margins. Why did the Hughes government fail where other governments had succeeded? And what was the impact of the defeat of conscription on Australia's war effort and its later political culture?

Gifts In a Billy – Autumn School Holiday Program

Monday 3 April – Friday 7 April, 10.30am (1hr session)
Monday 10 April – Thursday 13 April, 10.30am (1hr session)
Shrine Visitor Centre

If you packed a hamper to send around the world to a soldier, what would you put inside? Experiment with our billies and a selection of items just like the ones sent to Anzacs in 1915, and make a letter or drawing about yourself to include in the package.  This program has been designed for children aged 4 to 10 years.
Exhibitions

Entry to exhibitions is by donation. All proceeds support the Shrine Education Program.

The Soldiers' XI

1 April 2017 – 1 April 2018
West Gallery, Galleries of Remembrance

The Soldiers' XI explores the conflicts in Timor, Iraq and Afghanistan from the unique perspective of cricket. Sergeant H has played cricket on eleven deployments with the Australian Army: to maintain team resilience, to build rapport with locals, and to de-stress after combat. Cricket once even brought together allies and enemy. Eleven bats each tell a story about war in the twenty-first century.

The 'Blood Tub': Australians at Bullecourt 1917

15 October 2016 – 1 October 2017
East Gallery, Galleries of Remembrance

In early 1917 Australian soldiers fought two battles at Bullecourt in France. So ferocious were they that Australian soldiers renamed the town 'The Blood Tub.' The first action fought on 11 April was a complete disaster, the second (3 – 17 May) a hollow victory at best.
The First World War Remembered by Garry Sheffield

Released to commemorate the centenary of the First World War, this box set is essential for anyone with an interest in military history. Garry Sheffield's text covers all major conflicts of the war, and is rich with photographs and colour battle maps. The text is supplemented by a number of items of memorabilia provided in the set, including rare facsimiles, letters, secret plans, orders, telegrams, recruitment posters and battle maps. Also included is a DVD, with a series of veterans' firsthand accounts of the Western Front, and a film, Our Empire's Fight for Freedom.

Shop online or call 03 9661 8119 to order

Replica Medals

Keep your original medals safe at home this Anzac day with our replica medals. Ample ribbon provided with medals to allow for mounting. Also ideal to provide duplicates of a relatives medals for family members.

Shop online or call 03 9661 8119 to order

ANZAC Biscuit Tin–Lest We Forget

Only a limited quantity of these tins are produced each year for Anzac Day. Always in high demand, each edition sells out quickly. This tin, bearing the words Lest We Forget, features a striking image of a silhouette of an Australian soldier against a stunning landscape from Jaffa, Palestine, 1917.

The sale of these tins helps to raise funds and awareness for the RSL in Australia.

Shop online or call 03 9661 8119 to order
.

.

---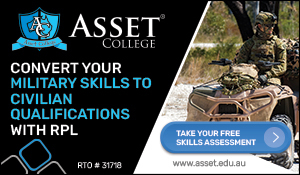 ...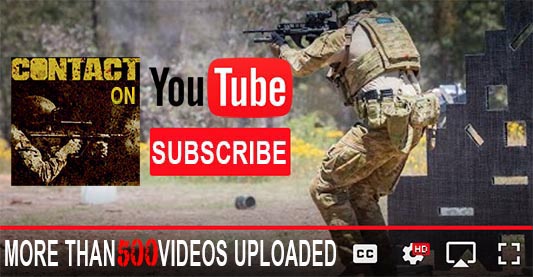 ---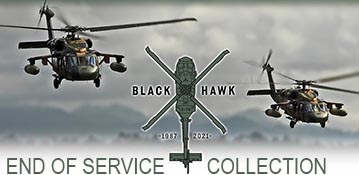 ...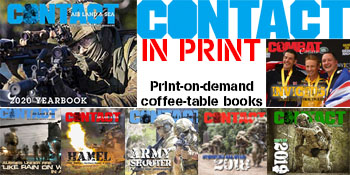 ---
.
.
10292 Total Views
2 Views Today