6 Wing AAFC on Australia Day duty in Mildura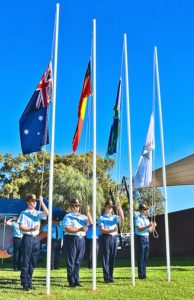 Air Force Cadets of No 6 Wing were again on parade or on duty for Australia Day this year, demonstrating their strong commitment to their local communities.
While many Cadets supported events in Adelaide and throughout rural South Australia, there were also two interstate events worthy of mention.
Air Force Cadets from No 623 Squadron supported a Flag Raising Ceremony in Nowingi Place hosted by the Mildura Regional City Council.
CAPTION: Air Force Cadets of No 623 Squadron AAFC on duty at the Mildura Flag Raising Ceremony (left to right): CCPL Shannon McKee, CSGT Josef Gerstenmayer, CSGT Lachlan Turlan and CUO Jacob Adolph. NOTE: Each cadet is wearing the rank slides of their previous ranks – all were promoted immediately before Australia Day and had not yet been issued their new rank slides.
No 623 Squadron is based to the far east of Adelaide, in Mildura across the border in Victoria. The Squadron parades on Monday nights during the Victorian school terms, from 7 to 9.30 pm.

Commanding Officer, Flying Officer (AAFC) Scott Hines, said the fundamental aim of the Squadron was to foster qualities that would enable cadets to become responsible young adults who would make a valuable contribution to the community.
Among the Cadets on duty at the Mildura Flag Raising Ceremony were Lachlan Turlan and Josef Gerstenmayer.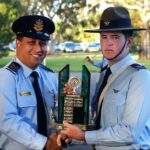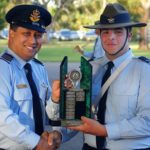 These two cadets had just completed the 6 Wing Senior Non-Commissioned Officer Course held at RAAF Edinburgh in early January – Lachlan Turlan receiving the Encouragement Award of SNCO Course A, and Josef Gerstenmayer receiving the Encouragement Award of SNCO Course B.
They were presented with their awards by the incoming Commander of the AAFC, Group Captain (AAFC) Mark Dorward, in his first official engagement since assuming command of the AAFC.
Cadet Corporals Turlan and Gerstenmayer were promoted to the rank of Cadet Sergeant immediately before Australia Day.
Meanwhile in the Northern Territory, a former South Australian Air Force Cadet was announced as the 2017 Young Citizen of the Year in the Nhulunbuy Corporation Local Government Citizenship awards.
Hearty congratulations go to Lincoln Teagle of Nhulunbuy, a former member of No 608 (Town of Gawler) Squadron of 6 Wing.
Pilot Officer (AAFC) Paul Rosenzweig, 6 Wing Public Affairs and Communication Officer said Australia Day has been described as a time to reflect on national pride.
"The participation of the Air Force Cadets in these public events, and the recognition given to current and former cadets, gives the community an opportunity to look to the future" he said, "with these young Australians taking leadership and community roles which will lead to ongoing engagement with their community".
.
.
.
.

.
.
.

.

---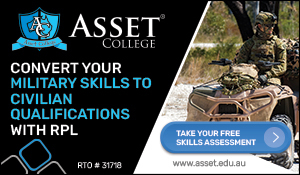 ...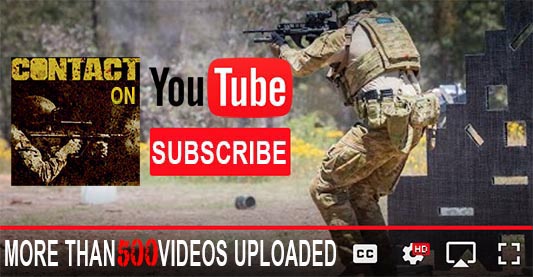 ---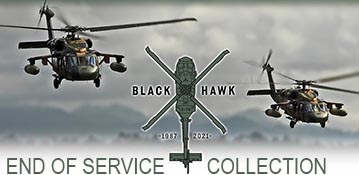 ...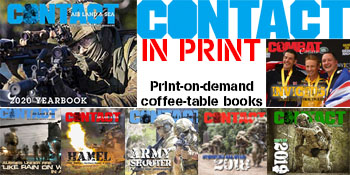 ---
.
.
9980 Total Views
2 Views Today