Minister confirms compulsory land acquisitions for Singapore training
Share the post "Minister confirms compulsory land acquisitions for Singapore training"

On 13 October last year Defence Minister Marise Payne announced that she had signed a Memorandum of Understanding Concerning Military Training And Training Area Development In Australia with her Singaporean counterpart.
The announcement included a statement on "upgrading the Shoalwater Bay Training Area and Townsville Field Training Area" and spoke of "demand for support services and opportunities for local businesses".
A day later, both ministers were in Townsville to be briefed on "plans to accommodate the increased training activity, which will include significant upgrading of the Townsville Field Training Area at High Range and in Shoalwater Bay Training Area near Rockhampton".
They also spruiked to "key community stakeholders on the implementation of the MoU and opportunities arising."
On 3 November, Minister for Defence Marise Payne and Federal Member for Capricornia Michelle Landry, in whose electorate Shoalwater Bay lies, met with local-government and business leaders in Rockhampton [the 'Beef Capital of Australia'] to discuss opportunities – and were briefed on "substantial upgrades to the Shoalwater Bay Training Area and Townsville Field Training Area".

Ms Landry said Defence had begun engaging with community groups.
About the end of November, Defence apparently sent letters to dozens of farmers who's properties adjoin Shoalwater Bay Training Area near Rockhampton and Townsville Field Training Area north of Townsville, telling them their land may be taken by compulsory acquisition to facilitate major expansions of both training areas.
Farmers were furious and their peak industry body, the National Farmers Federation is vowing to fight on their behalf to prevent compulsory acquisitions of 'thousands of acres of prime grazing land'.
Through November, December and January, media reports of families in distress popped up all over the place – even in Singapore.
On Friday 20 January, during an interview on ABC Radio in Queensland, Federal Member for Capricornia Michelle Landry, broke down a cried on air, admitting that "I certainly didn't know that this amount of land was being looked at being used", and "I'm very upset about the whole business, it's absolutely dreadful".
Today, Monday 23 January, Minister for Defence Marice Payne finally put out a statement that confirmed compulsory land acquisitions….
"The Department of Defence will now complete its analysis of proposed land acquisition as part of the Military Training Agreement with Singapore within four weeks and ensure land acquisition is minimised, Minister for Defence Senator the Hon Marise Payne said today.
"Minister Payne today met with the National Farmers' Federation, AgForce, local mayors and community members in Rockhampton to discuss the proposed land acquisition around Shoalwater Bay Training Area and Townsville Field Training Area as part of the Military Training Agreement with Singapore.
"The Government understands that uncertainty about the current consultation process has created anxiety for potentially affected farmers,'' Minister Payne said.
"My starting point as Minister for Defence is that agricultural land should be for agricultural purposes. Let me also reiterate that no decisions about land acquisition have yet been made by the Government."
"Minister Payne said she had instructed the Department to contain any land acquisition to an absolute minimum.
"I have instructed Defence to speed up the process and end any uncertainty as quickly as possible, which understandably has caused anxiety for landholders,'' Minister Payne said.
"Up to now the Department has advised that no decisions would be able to be made prior to the second half of this year. I have instructed them to speed up that process so that the specific expansion zone for both Shoalwater Bay and Townsville will be confirmed within four weeks."
"It is important to note that the Australian Defence Force must be able to train effectively with modern facilities and that we have entered into an agreement with Singapore that will bring significant economic benefits to the Townsville and Rockhampton regions.
Up to $2.25 billion is to be spent over the next 10 years and an estimated $50 million to be spent annually for the 25 years of the agreement.
The agreement specifies that priority will be given to local businesses in the Rockhampton and Townsville areas.
This will be in addition to the significant investment currently made by the Australian Defence Force and Singapore Armed Forces.
"The Military Training Agreement will drive jobs and investment through the construction of infrastructure, purchase of local supplies, equipment hire and the maintenance of vehicles and equipment. The increase in Singaporean troops is also expected to drive a boost in the local tourism sector.
"Defence will continue to engage with potentially affected farmers throughout the process.
"Let me stress again that it is my commitment that this process will be resolved quickly and minimise impacts on landowners, leaseholders and the community in the region."
During his visit to Townsville with Australia's Marise Payne, Singapore's Defence Minister Ng Eng Hen said, "We understand this is a long road, but nevertheless, I think there's enormous goodwill, and I hope that this tone will continue."
Seems the good will may be petering out already.
FILE PHOTO CAPTION: Singapore Army soldiers demonstrate urban assault techniques at Shoalwater Bay Training Area. File photo by Corporal David Cotton.
.
.
.
EDITOR'S NOTE: As a former farmer myself, I truely sympathise with the farming families affected – but, I actually don't object to the expansion of the training areas. What I object to is the arrogance. Why can't our politicians just communicate openly and honestly from the outset? And why can't Defence be more conciliatory and compassionate?
.
.
.
.

.
.
.

.

---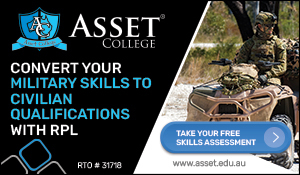 ...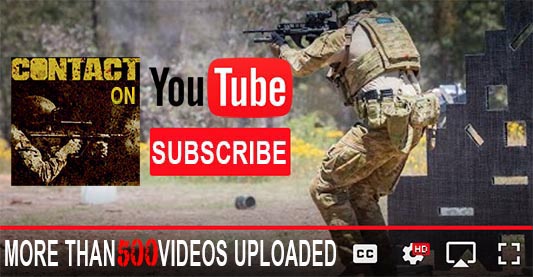 ---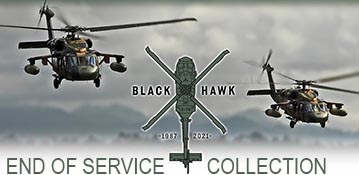 ...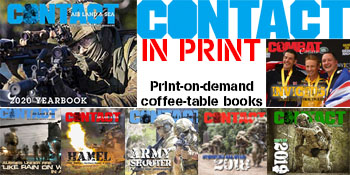 ---
.
.
Share the post "Minister confirms compulsory land acquisitions for Singapore training"
20157 Total Views
2 Views Today