August at the Shrine of Remembrance

TALKS AND EVENTS
All talks & events take place in the Shrine Auditorium, enter via the Education Centre (unless otherwise stated). Entry is by donation with all proceeds supporting the Shrine Education Programs.  
Bookings are essential: visit shrine.org.au/bookings or call 03 9661 8100 shrine.org.au
BALLARAT TALK: THE WESTERN FRONT DIARIES OF CHARLES BEAN
Wednesday 10 August, 5.30pm arrival for 6pm start
Location: The Gold Museum, Bradshaw Street, Ballarat VIC 3350
Senior Historian at the Australian War Memorial, Peter Burness, will discuss his new research on Charles Bean's Western Front diaries. Peter will talk about these remarkably candid diaries and what they reveal about Bean, who was Australia's official war correspondent throughout the First World War. Bean's position took him to London, the Salisbury Plains and every important Australian battlefield in France and Belgium. Mixing with all ranks, Bean sheltered in the trenches under enemy shell-fire or took up vantage points from which to gain unique perspectives on the enormity of the actions. Most importantly, he always kept a focus on the ordinary soldier.

PANEL DISCUSSION: VIETNAM WAR REFLECTIONS
Sunday 14 August
2pm arrival for 2.30pm start
Dr Peter Edwards, Jan McCarthy and Paul Penno
Shrine Auditorium
Peter Edwards, Official Historian of Australia's involvement in Southeast Asian conflicts 1948–75, will be joined by Vietnam veterans Paul Penno and Jan McCarthy to discuss the experiences of Australian service men and women in Vietnam. The panel will cover topics such as the role played by nurses and medical staff, experiences of National Servicemen and their own personal reflections upon the war.
CURATOR TOUR: BEHIND THE WIRE
Tuesday 23 August
5.30pm arrival for 6pm start
Susan Gordon-Brown
Shrine Visitor Centre
Susan Gordon-Brown spent three years photographing and interviewing Australia's Vietnam veterans, learning about their military training, their experiences in Vietnam, and their lives after the war. In this floor talk, Susan will discuss her motivation for compiling the Behind the Wire exhibition, the process of interviewing the veterans, and insights gained through the project. Spaces are limited so be sure to book a ticket.
CEREMONIES
For a full list of this month's services please visit shrine.org.au/ceremonies
VIETNAM VETERANS DAY
50TH ANNIVERSARY OF THE BATTLE OF LONG TAN
Thursday 18 August, Shrine Forecourt
This year marks the 50th anniversary of the Battle of Long Tan, where 108 brave young men from D Company 6RAR resisted an attack of 1,500–2,500 North Vietnamese and Viet Cong troops.
Key Ceremony Timings:
9.30am: Gunfire Breakfast (Police Memorial)
11.20am: Marchers approach the Shrine Forecourt
11.30am: Keynote address by Victoria's Governor The Honourable Linda Dessau AM
11.35am: Address by Victoria's Premier The Honourable Daniel Andrews MP
11.40am: Long Tan Cross siting re-enactment
12 noon: Wreath laying on the Shrine Forecourt
For more information visit shrine.org.au/vvd
LEGACY SUNDAY
Sunday 28 August, 11am
Shrine Forecourt
Legacy widows and Legatees are invited to this important annual event that marks the start of Legacy Week. This is an opportunity for widows whose husbands served their country to join together to honour and remember them.
For more information, please contact Legacy Melbourne on (03) 8626 0500 or visit www.legacy.com.au
EXHIBITIONS
AUSTRALIA'S FIELD MARSHAL: THE LEADERSHIP OF SIR THOMAS BLAMEY
23 July 2016 – 30 July 2017
South Gallery, Galleries of Remembrance, open 10am – 5pm daily (last entry 4.30pm)
shrine.org.au/sirthomasblamey
No Australian military commander has ever shouldered more responsibility, nor so divided public opinion, than Sir Thomas Blamey. Detractors describe him as ruthless, self-seeking and egotistical; they point to personal scandals and the damaged careers of the many capable soldiers who stood in his way. Supporters speak of a man who understood, better than any other Australian leader, the wider nature of war—the political implications of action and inaction, the importance of sea and air power, of logistics, intelligence, and troop training.
BEHIND THE WIRE
13 August – 23 October 2016
Shrine Visitor Centre
shrine.org.au/behindthewire
Behind the Wire is an exhibition about Vietnam veterans, their jobs and their experiences, in their words. Susan Gordon-Brown photographed and interviewed Vietnam veterans from all over Australia, asking them about their training prior to Vietnam, daily tasks on tour and life since their return to Australia. The exhibition includes National Servicemen and regulars, soldiers, sailors, airmen and nurses of many different ranks and roles: cooks, dental assistants, truck and tank drivers, forward scouts, riflemen, Training Team members, civilian nurses and more.
1966: THE YEAR THAT CHANGED THE WORLD
4 April 2016 – 2 July 2017
West Gallery, Galleries of Remembrance, open 10am – 5pm daily (last entry 4.30pm)
shrine.org.au/1966
1966 was the year that Australia sent a Task Force to Vietnam, the year the first National Servicemen served in the war, and the year of the battle of Long Tan. Australia felt the heat of the Cold War and the throes of a youth revolution, in the year the first baby boomers came of age. Fifty years on, this exhibition tells the story of a year that changed Australia and the world.
AUSTRALIA WILL BE THERE: VICTORIANS IN THE FIRST WORLD WAR (1914–19)
16 May – 18 September 2016
Gold Museum, Ballarat
For a full touring schedule visit: shrine.org.au/australiawillbethere
.
.
.
.

.
.
.

.
.

.

---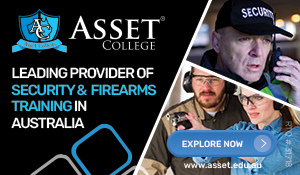 ...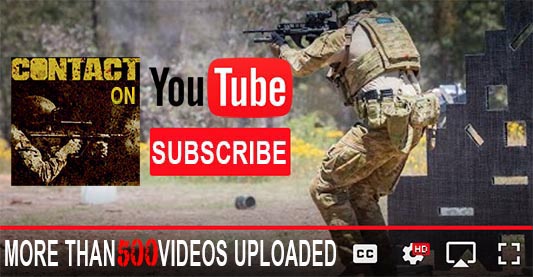 ---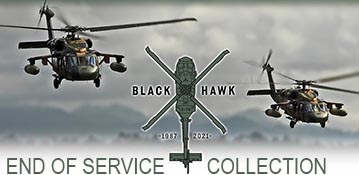 ...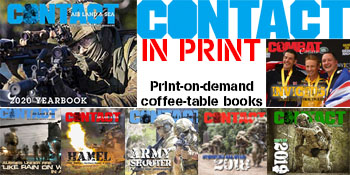 ---
.
.
8082 Total Views
2 Views Today