33 Australians repatriated from 'half way home'
Share the post "33 Australians repatriated from 'half way home'"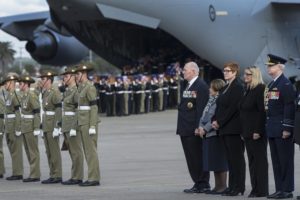 RAAF Base Richmond was today the scene of the mass repatriation of 33 Australians, including 25 servicemen – 22 of whom were killed in the Vietnam War – and eight dependants.
Aircraft bearing the returning Australians from the Terendak Military Cemetery in Malaysia and the Kranji Cemetery in Singapore landed at RAAF Base Richmond in Sydney today at about 10.30am, after which  a military repatriation ceremony and a memorial service for families attended by His Excellency the Governor-General Peter Cosgrove, friends and former colleagues of the deceased was conducted.
Australian Defence Force personnel from Australia's Federation Guard carried the coffins of the 33 Australians from two Royal Australian Air Force C-17A Globemasters.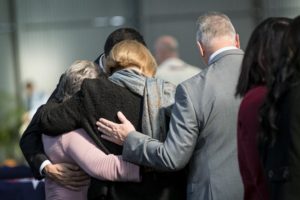 Defence Minister Marise Payne said the repatriation would help bring closure to many families and to the country.
"For the families of those whose loved ones are returning to them and the veterans and mates who served alongside them, I hope today will bring some solace and closure," Minister Payne said.

Minister for Veterans' Affairs Dan Tehan said Australia owed the same debt to our Vietnam veterans as we owed to every Australian who fights in our name.
"I would like to take this opportunity to record my thanks and the gratitude of the Australian Government to the men and women who served our country in Vietnam," Minister Tehan said.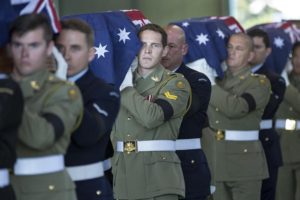 "As a country we could have done more to honour that debt to our Vietnam veterans and today's repatriation is a chance to right that historical wrong."
Of the 521 Australians who were killed in Vietnam or died of wounds sustained in the war, 496 were buried back home in Australia
But, 25 were buried 'half-way home' because the government of the day insisted that families should pay the cost of repatriation – and some couldn't afford to.
Today's repatriation – at government expense – is ultimately the result of a social-media campaign that collected more than 40,000 supporters.
The Social Media Campaign…
"My mother never got closure for her little brother's death. It ruined her life not being able to go and sit by a gravesite, that he was never honoured like other killed soldiers. Disgustingly, they're still stuck half-way home. We just want Reg brought home."
He was an Australian soldier killed in Vietnam – but our government has never repatriated Reg Hillier home. Shockingly, he's among 25 soldiers killed in Vietnam who still remain in a lonely grave, half-way home.
521 Australian Vietnam Veterans were killed or died of wounds in the Vietnam War, 496 are buried back home in Australia, let's bring the remaining 25 home, to Australia where they belong.
Relatives and the Vietnam Veterans Association of Australia are asking for your help to finally right this wrong, and bring our mates home to be with us.
We've found out that for many of these soldiers, they weren't brought home because their family couldn't afford the huge costs of repatriation. It cost nearly half a year's wage 500 pounds, at the time ($30,000 today). And they'd just lost their loved one.These Soldiers fought for their Country and made the Supreme Sacrifice and the Government of the Day wanted the NOK and Families to pay for their repatriation back to Australia.
These families had no choice, either pay up or be buried in Malaysia, this is a terrible way to treat bereaved families, and it caused further heartache as these relatives had the extra burden of that huge guilt of not being able to afford to bring their loved ones home. SHAME, SHAME, SHAME.
The first one killed in Vietnam, was WO2 William Hacking on the 1st June 1963, was brought home at Government (public) expense. The second was WO2 Kevin Conway killed 6th July 1964, was buried in a Cemetery in Siagon, then exhumed and removed to Ulu Pandan Cemetery in Singapore, then to allow for Singapores expansion was again exhumed and reburied in Kranji Cemetery Singapore.
This poor Vietnam Veteran has been exhumed twice and buried three times and is still not home.
It was just wrong. We'd never do this to our boys currently serving.
Keith Payne, VC, our living legend Vietnam Veteran has given his full support, saying "I agree with you, where the relatives want the bodies brought home – Bring the Bodies Home."
For years, this injustice has been ignored. Last year, we were again given a clinical and heartless response from the government to our plea for our fellow soldiers to be brought home.
The Prime Minister can finally give these soldiers the dignity and honour they deserve, and lay them to rest here at home in Australia with the rest of our Vietnam war dead. He went to great lengths to bring home the victims of the recent Malaysia airlines downing – we just want the same respect given to our diggers.
Those soldiers buried in Malaysia, are NOT buried in a war grave but are buried in a General Christian Cemetery on a Military base in Malaysia.
It's been the dying wish for many of our relatives, to Bring Them Home. It's time for the government to have the heart to help us close this unfinished business for the NOK, widows, relatives, and veterans, and Bring Them Home.
"I've waited for this moment for fifty years. It shouldn't have taken a hard-fought campaign, 40,000 signatures on a petition and this much heart-ache. But today, a terrible wrong was finally righted."
24 May 2015 — It's finally going to happen. It's with great emotion that I write to say that the Prime Minister has listened to our pleas – and the remaining bodies of our Vietnam veterans left half way home will finally come home for those relatives who wish for that to happen. Operation Bring Them Home has finally reached a huge milestone and success. I want to personally thank all 40,000 of you who signed our change.org petition. We know it had an impact on this decision. I'm in Canberra today to hear the Minister rise in parliament and offer their help – and this wouldn't of happened without you. Our heartfelt thanks. There are many to thank, including A Current Affair for airing our stories and campaign, politicians across the board in the Northern Territory, Keith Payne our oldest living VC winner – and many, many more. I'm off to parliament now and I'll update you again with some of the media with the announcement. Thank you, this is an emotional and incredible day. Bob Shewring. P.S. Please SHARE this update with the great news with friends and family on social media!
At the conclusion of today's memorial service, 33 hearses bearing the returning Australians departed in convoy from RAAF Base Richmond.
The public was invited to view the procession and pay their respects along the route.
Reinterment services will take place in every State and Territory (except Tasmania) over the coming weeks, in accordance with the families' wishes.
Mr Tehan said the Australian government last year made an offer of repatriation to 36 families of Australians buried and Terendak and Kranji.
"Several families made the decision not to bring their loved ones home, and I am sure Australians will respect that decision and appreciate it was not made lightly," he said.
Australian Servicemen Repatriated
Private Norman George Allen
Private Gary Alan Archer
Lieutenant Robert Graham Birse
Corporal Robert Walker Bowtell
Lieutenant David John Brian
Sergeant Ronald Thomas Carroll
Private Thomas William Checkley
Private Christopher Clark
Warrant Officer Class Two Kevin George Conway
Private Ronald Eric Field
Warrant Officer Class Two John Garrigan
Warrant Officer Class Two Max Powell Hanley MM
Corporal Reginald Hedley Hillier
Trooper Tony Holland
Private Neville Wayne Horne
Second Lieutenant Alan Douglas Jellie
Signalman Kenneth Charles Johnson
Warrant Officer Class Two Ronald Victor Lees
Corporal John Gregory Stinson Pearce
Warrant Officer Class Two Thomas Dudley Phillips
Lance Corporal Thomas Ross
Lance Corporal Thomas Ruduss
Corporal Francis John Smith
Signalman John Darrell Tassell
Private Mervyn Arthur Frederick Wilson
NOTE:
of the 33 bodies brought home, only 25 were Service members
only 22 were Vietnam War casualties
3 Vietnam War casualties were not brought home (because the families said no to the government's offer)
.
.
.
.

.

---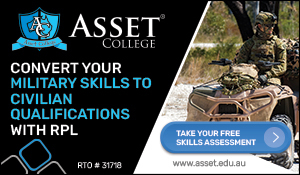 ...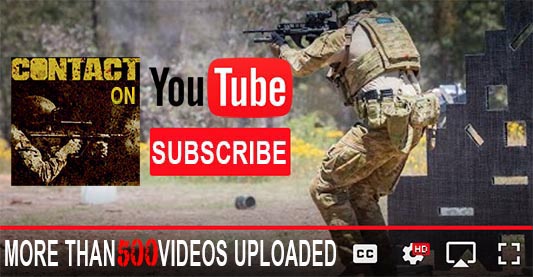 ---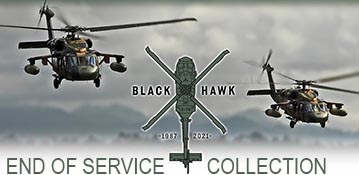 ...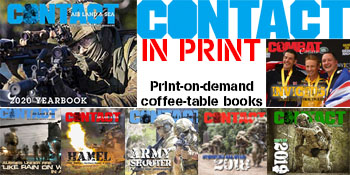 ---
.
.
Share the post "33 Australians repatriated from 'half way home'"
29741 Total Views
2 Views Today