TALKS AND EVENTS
RETURN OF THE CATALINA
Documentary Screening
Thursday 16 June, 5.30pm arrival for 6pm start
In 1942, Singapore fell to the Japanese and with it, the vital air route that delivered top secret communications between Britain and Australia. A group of aviators from Australia re-established the route flying unarmed PBY Catalina flying boats for up to 32 hours across enemy territory. In order to recognise these unsung heroes, a museum in Outback Australia devised an ambitious plan—to restore a seventy year old Catalina flying boat and fly 18,000km across the world, from Spain to Longreach. Join us on this journey of hardship and perseverance, in memory of a few brave men forgotten to history.
WORLD WAR I: A JAZZ REFLECTION
Sunday 26 June, arrive 11.30am for 12 noon start
A one hour program of music from the period of the First World War featuring original compositions dedicated to events of this time. The Air Force Band, of which the six piece Jazz Group is an integral part, is recognised as a world-class military ensemble with a proud history of service to the Air Force and the Australian community. As the 2pm session originally advertised is now fully booked, there will be an additional performance at midday.

FLOOR TALK: AUSTRALIA WILL BE THERE
Friday 17 June, 2pm
Gold Museum, Ballarat
Bookings available through shrine.org.au/bookings
Join Exhibition Research Officer, Katrina Nicolson, to learn more about the Shrine's centenary touring exhibition, Australia Will Be There, currently on display at the Gold Museum, Ballarat. The general admission fee for the museum will be waived for those attending the talk. Leave plenty of time to take in the displays; Australia Will Be There contains over one hundred photographs and artefacts and runs alongside the Gold Museum's latest exhibition A Soldier's View: Photographs from the Captain Brian O'Sullivan Collection.
SCHOOL HOLIDAY PROGRAM
MARVELLOUS MESSAGES: COMMUNICATING IN WARTIME
Monday 27 June – Friday 8 July
Weekdays: 10.15am and 1.15pm, self-guided on weekends
Suitable for children aged 6 to 10 years
Can you decipher the coded message in the walls of our courtyard? Discover the fascinating ways, both openly and secretly, that service people on deployment have communicated with each other, headquarters and home. Children will be given an opportunity to create a mysterious message of their own. Guided tours operate Monday to Friday and a self-guided tour brochure is available on weekends. Children must be accompanied by an adult.
Bookings required: shrine.org.au/schoolholidays
CEREMONIES
For a full list of this month's services please visit shrine.org.au/ceremonies
BOMBER COMMAND
Sunday 5 June, commemorative service at 12 noon (Shrine Education Centre)
Flypast by RAAF Museum's Historic Trainers Flight and the Royal Victorian Aero Club at 1.30pm
CENTENARY OF THE RSL
Sunday 5 June, 4pm
Wreath laying in the Sanctuary
QUEEN'S BIRTHDAY GUN SALUTE
Saturday 11 June, 12 noon
Artillery salute on the Shrine Forecourt
EXHIBITIONS
1966: THE YEAR THAT CHANGED THE WORLD
4 April 2016 – 2 July 2017
Galleries of Remembrance, open 10am – 5pm daily (last entry 4.30pm)
shrine.org.au/1966
1966 was the year that Australia sent a Task Force to Vietnam, the year the first National Servicemen served in the war, and the year of the battle of Long Tan. Australia felt the heat of the Cold War and the throes of a youth revolution, in the year the first baby boomers came of age. Fifty years on, this exhibition tells the story of a year that changed Australia and the world.
POZIÈRES: AUSTRALIANS ON THE SOMME 1916
4 March – 7 August 2016
Shrine Visitor Centre, open 10am – 5pm daily
shrine.org.au/pozieres
A new exhibition marking the centenary of one of Australia's most tragic episodes on the Western Front during the First World War. In a series of bloody actions between 23 July and 3 September 1916, the 1st, 2nd and 4th Australian Divisions succeeded in capturing their objectives but at a truly terrible cost: 23,000 casualties, including 6,800 men killed. The men distinguished themselves at places which have become bywords for Australian sacrifice – Gibraltar, the Windmill and Mouquet Farm. The story of Poziѐres is brought to life through photographs, works of art and artefacts on loan from the Australian War Memorial, the Imperial War Museum, private collectors and Victorian families.
AUSTRALIA WILL BE THERE: VICTORIANS IN THE FIRST WORLD WAR (1914–19)
16 May – 18 September 2016
Gold Museum, Ballarat
For a full touring schedule visit: shrine.org.au/australiawillbethere
All talks & events take place in the Shrine Auditorium, enter via the Education Centre (unless otherwise stated). Entry is by donation with all proceeds supporting the Shrine Education Programs.  
Bookings are essential: visit shrine.org.au/bookings or call 03 9661 8100 shrine.org.au 
Images and presenter biographies available on request.
.

.

---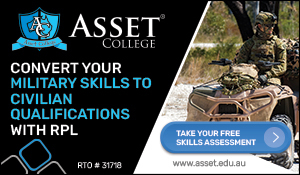 ...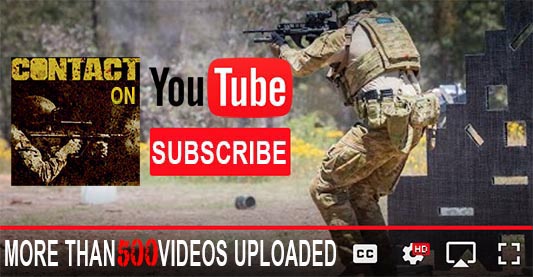 ---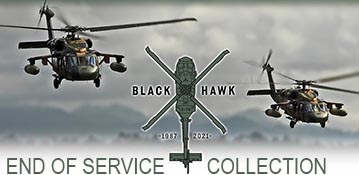 ...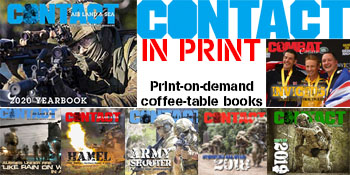 ---
.
.
7931 Total Views
2 Views Today