Thales' reach in Australia explodes

Thales and Orica, the world's largest provider of commercial explosives, have signed a 10-year contract for Thales in Australia to produce five million explosive boosters each year, in a deal that is good news for regional manufacturing.
Boosters are small explosive devices that help detonate larger charges, and are used extensively across Australia's mining and construction industries.
The new contract with Thales will replace imported products with Australian ones, and strengthens Orica's leading position in this market.
The order will increase manufacturing activity at the Benalla (Vic) and Mulwala (NSW) facilities operated by Thales, including the establishment of a new multi-million dollar production line for the boosters, designed and built in Victoria. The boosters themselves are an advanced new product designed by Orica.
"At a time of ongoing economic uncertainty, this is a great result for manufacturing in regional Victoria and New South Wales," said Thales in Australia CEO Chris Jenkins. "Not only are we increasing employment and production levels at the sites, we're also giving a leading Australian company committed to technology and innovation the reassurance of a high quality supply chain based in this country. Credit to Orica for investing in local skills and local manufacturing. We would also like to thank the Department of Defence for their strong support of this initiative."

Orica CEO Alberto Calderon said: "The agreement with Thales will make Orica even more competitive in Australia, with better quality booster products. It will enhance security of supply for our customers, and be more efficient for Orica. Solidifying a deal with Thales, with its reputation and leadership in technology and innovation, is an excellent strategic fit for Orica. In addition, sustaining jobs in regional Australia as a result of this agreement is a very positive flow-on benefit for the broader community."
The new contract sustains around 100 jobs. Approximately 200 people currently work at Benalla, and 400 at Mulwala. Key Australian component suppliers will also benefit through increased annual orders from Thales as a result of the deal.
About Thales
Thales is a global technology leader for the Aerospace, Transport, Defence and Security markets. With 62,000 employees in 56 countries, Thales reported sales of €14 billion in 2015. With over 22,000 engineers and researchers, Thales has a unique capability to design and deploy equipment, systems and services to meet the most complex security requirements. Its unique international footprint allows it to work closely with its customers all over the world.
About Thales in Australia
Thales in Australia is a trusted partner of the Australian Defence Force and is also present in commercial sectors ranging from air traffic management and ground transport systems to security systems and services. Employing around 3,200 people in over 35 sites across the country, Thales in Australia recorded revenues of more than AUD 1 billion in 2015.
About Orica
Orica is the largest provider of commercial explosives and blasting systems to the mining, quarrying, oil and gas and construction markets, a global leader in the provision of ground support in mining and tunnelling, and a leading supplier of sodium cyanide for gold extraction. Our strategy is to create sustainable shareholder value through customer focused, innovation led differentiated solutions. We ensure security of supply for our customers through a global portfolio of capital efficient manufacturing and distribution assets and effective third-party sourcing arrangements.
.
Minister for Defence Materiel Dan Tehan said [27 April] the announcement the Benalla munitions facility would make mining boosters demonstrated the commercial applications of Defence investment.
Orica CEO Alberto Calderon and Thales Australia CEO Chris Jenkins today announced a commercial arrangement to manufacture mining boosters at the Defence-owned Benalla facility, in northern Victoria.
The contract will sustain 100 jobs across Benalla and the Mulwala facility, in New South Wales.
Defence recently acquired the Benalla facility, at the end of a long-term lease arrangement with Thales, that will utilise manufactured high explosive from the government-owned explosive and propellant factory at Mulwala.
Thales is contracted to operate both factories and encouraged to pursue commercial opportunities.
Mr Tehan said the Benalla and Mulwala factories would supply the ADF with top-class munitions and explosives and create commercial opportunities in Australia and overseas.
"I was impressed by the dedication of the highly-skilled workforce at the facility during a recent visit to Benalla with Liberal candidate for Indi Sophie Mirabella," Mr Tehan said.
"The Turnbull Government through its Defence White Paper is supporting local defence capability to make Australia safer, create jobs and drive innovation.
"Government investment in Defence capability will increase to about $195 billion over the next 10 years, including a $1.6 billion investment to provide advanced home-grown Defence capabilities.".
.
.
.

.
.

.

---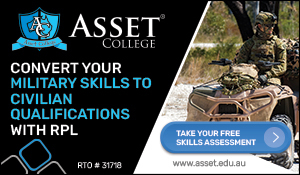 ...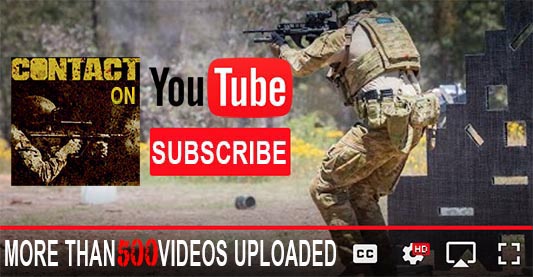 ---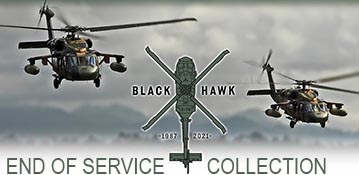 ...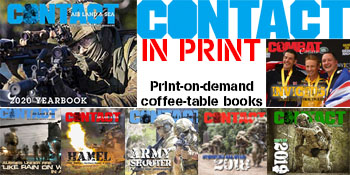 ---
.
.
12170 Total Views
2 Views Today