Dogs exercising their skills

Our soldiers, sailors, aviators and even Military Police dogs are taking the opportunity to learn new tricks during Exercise Talisman Sabre 21 (TS21).
CAPTION: Private Beata Wawrzynowicz and Military Police Dog Azura, of the 1st Military Police Battalion, at Lavarack Barracks, Townsville, for Exercise Talisman Sabre. Story by Flight Lieutenant Chloe Stevenson. Photo by Leading Aircraftwoman Emma Schwenke.
Military Police Dogs Azura and Bella, two Belgian Malinois from the 1st Military Police Battalion, are putting their training into practice on the huge bilateral exercise, with the unusual smells, uniforms and new interactions testing their skills.
Azura's handler Private Beata Wawrzynowicz said TS21 was providing continual development opportunities for Azura.
"We have been together for two years now. This is actually our first Talisman Sabre as a team," Private Wawrzynowicz said.

"Our capability is to detect, deter and apprehend, so we've just been doing some training here on shift and so far, so good.
"She is quite alert and she is keeping her senses on point.
"We've had a few test runs and she's hit her targets on point every time."
Private Wawrzynowicz said allowing the dogs to have fun while training also tested them.
"We have been playing a bit also," Private Wawrzynowicz said.
"This involves obedience, which is really good as it makes the dog make sure they are really listening.
"That's why they are always excellent with their obedience, as we always make it really fun and engaging for the dog.
"Azura and I have a really strong bond and we are able to respect each other and enhance each other's skills.
"We can provide an awesome capability together as a team, and I think that is probably the best thing about working together with a dog."
Lance Corporal Joshua Wilkinson's role with the 1st Military Police Battalion involves helping dogs that need additional training.
He said TS21 was a good environment to help with his work training Military Police Dog Bella.
"One of our primary roles as a non-commissioned officer is quality control of training and ensuring everyone who handles a dog is on the correct path, with their dog, and helping with troubleshooting," Lance Corporal Wilkinson said.
"Every dog is different, so one training method that might work on one dog might not work on another.
"Bella is providing security here on base for Talisman Sabre to get the benefits of working with the different deployed elements and that gives me the ability to spend some consistent time with her for training.
"Big exercises like this can help us with our IFFs, or 'indicate friendly forces'.
"Our dogs are not just the big fuzzy chainsaws they used to be; they have to be social, they have to be able to sit here and interact with different people.
"They also get good training from these exercises when we go field and work with the infantry – out with the 2nd Battalion, Royal Australian Regiment in the boats, or out doing training in buildings – as the dogs are learning how to operate independently without their handler in a field, urban or amphibious environment.
"So it's not just the humans who are getting training out of Talisman Sabre, it's the dogs too.
"They receive a lot out of it."
.

.

---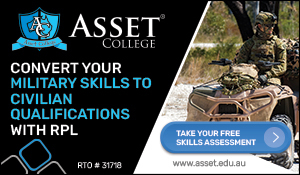 ...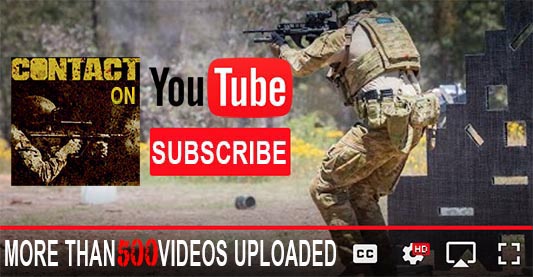 ---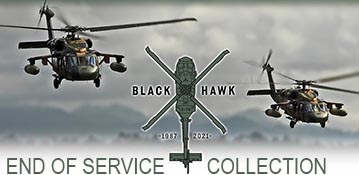 ...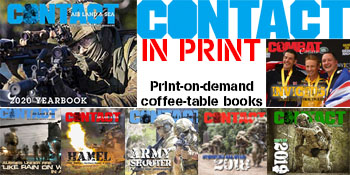 ---
.
.
2396 Total Views
2 Views Today