WA Army Cadets on UK exchange

By LTCOL (AAC) Michael Jenkin
A contingent of 18 Australian Army Cadets (AAC) from Western Australia went to England as part of an annual UK exchange program for the three-week Exercise Southern Cross.
This challenging program has been operating since 2004 between the Western Australian AAC Brigade and the Surrey Army Cadet Force. In the even years, a party of Australians travel to the UK, while the favor is returned in the odd years when members of the Surrey Army Cadet Force go to Perth.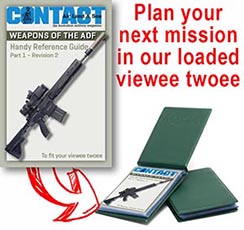 Contingent Commander Captain (AAC) Andrew Hayes said Exercise Southern Cross provided an outstanding youth development opportunity to senior Cadets.
"The exercise combines cultural visits, a two-day tour of the battlefields of Flanders and the Somme and an arduous two-week annual camp," CAPT (AAC) Hayes said.

"The Cadets must be aged 16 at the beginning of the exercise, in their third or subsequent year of being a Cadet and have attended at least two annual camps.
"Successful participants undergo a rigorous four-day selection activity where their field skills, fitness and interpersonal qualities are tested.
"Finally, Cadets attend two weekend training activities to prepare them for the exercise."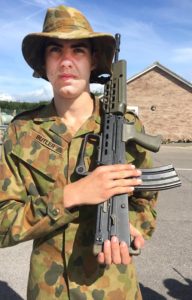 CAPT (AAC) Hayes said the battlefield tour, occurred a few days after arrival, gave Cadets an outstanding insight into the sacrifice and devotion to duty displayed by the original ANZACS and was especially poignant as this year marked the 100th anniversary of famous battles at Pozieres and Fromelles and made the tour even more compelling.
"Following the cultural activities, the Cadets will travel to Chickerell Camp in Weymouth on the south coast of England," CAPT (AAC) Hayes said.
"Working with Cadets from the Surrey Army Cadet Force, the Australian Cadets will participate in activities including canoeing, abseiling, rifle shooting and a three-day field exercise," he said.
CAPT (AAC) Hayes said apart from the opportunity to learn new skills, the exercise offered Cadets an outstanding opportunity to broaden their teamwork, leadership, and initiative skills.
"This exchange program is one of the few that exist between Australian Army Cadets and the Army Cadet Force.
"Planning has already started for the return visit to Australia by the Surrey Army Cadets in 2017," he said.
Army Cadets are provided with excellent opportunities for individual self-esteem and develop team dynamics/morale; to develop individual skills including leadership, initiative, and problem solving in a safe, challenging and fun environment.
The Australian Army Cadets is a leading national youth development organisation, with the character and values of the Australian Army, founded on strong community partnership, fostering and supporting an ongoing interest in the Australian Army.
There are around 16,000 Army Cadets in 213 units spread across all States and Territories of Australia..
.
.
.

.
.
.

.
.

.

---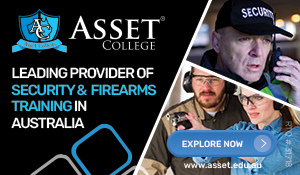 ...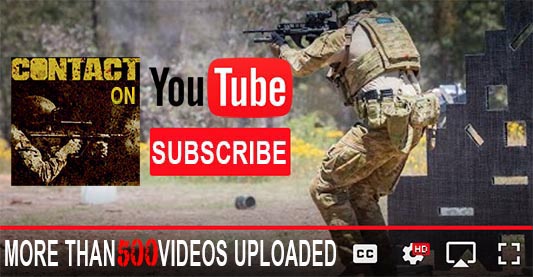 ---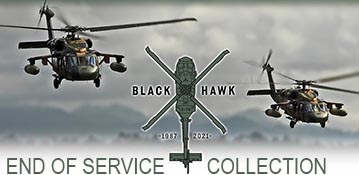 ...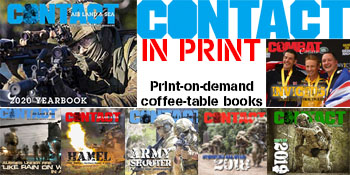 ---
.
.
15375 Total Views
4 Views Today